Table of Contents
Clienteling is a new concept to novice marketers, but it is one that needs attention and importance given the changing times. The post-pandemic era that we live in today is unlike anything we have seen before.
With a whopping 43-53 percent fall in in-store shopping in 2020 and the sustained rise of online shopping at 6-10 per cent in 2023, today marks the confluence of both these shopping experiences where one enables the other. (Source: Optinmonster)
So what is clienteling? Clienteling is the concept of catering to the various needs and interests of the shoppers in a way that the digital data about the customer makes their in-store purchases experience more beneficial and interactive.
Is clienteling relevant in this era? Certainly! Not only does this help convert potential customers and increase the lifecycle value, it also creates a unique and dynamic relationship between customers and the brand.
In this blog, we dig a little deeper and explain how this concept is relevant.
Understanding clienteling
Clienteling is a retail strategy that focuses on building long-term relationships with customers by using detailed data about their preferences, purchase history, and interactions with the brand.
Leveraging this data, retailers can provide personalized shopping experiences, recommendations, and services tailored to individual customers' needs and tastes.
Clienteling aims to enhance customer loyalty and increase sales by understanding and anticipating a customer's wants and needs, resulting in a more personalized and satisfying shopping experience.
Clienteling is the concept that bridges the gaps and voids left behind by the old-age customer service concept. Clienteling focuses on delighting and servicing the customer by using the brand's data, thanks to the various retail technologies present today.
Clienteling uses the past purchase history, customer likes, wants, needs and desires to craft a unique shopping experience for when the customer shops in-store by providing them with handpicked solutions and expert tips by the POS agents.
This concept has seen great success in most of the brands where customers have been persuaded to shop better by customer executives and personal shoppers through retail softwares and apps that help them provide better suggestions for products and curated experiences when they shop at the store.
Case studies: How these 3 companies have implemented clienteling for customer retention
Some many brands and companies have effectively utilized clienteling for greater client satisfaction and better shopping experience while in store. Here are some relevant case studies from real brands:
1. Ralph Lauren
Ralph Lauren is perhaps one of the first brands to implement the Clienteling concept. By providing customers with virtual appointment scheduling, virtual streaming and fitting appointments for in-store purchases, they could use retail technology to enable and push in-store sales and create higher turnover. Using these techniques, Ralph Lauren recorded 1.5 times their sales value globally in their in-store purchases.
2. LVMH
LVMH, the global brand that owns major powerhouse brands such as Louis Vuitton, Dior, Fendi and many others, uses retail technology most effectively. They use in-house apps that capture customer details and provide insights to staff regarding their purchase history and other such patterns. Based on this, customers can be given excellent advice on their preferences.
3. Boggi Milano
Tulip's clienteling solution transformed the customer experience for Boggi Milano, an international menswear retailer. By utilizing customer data and empowering sales associates, the retailer enhanced personalization, built strong connections, and improved the omnichannel shopping journey while fostering better customer relationships.
Implementing Clienteling
Clienteling is an excellent way to retain customers for life and provide them with a unique and customized shopping experience each time they visit the store. Using clientele strategy, customers can enjoy a personalized shopping experience facilitated by the staff and customer relationship managers.
Here is a quick snapshot on how a brand can go about implementing the clientele strategy:
1. Gather comprehensive data
The first and foremost step to implementing the clientele strategy is to look for the right data. A technology that is capable of gathering and capturing data about the customer, such as customer details, geography, needs, wants, desires, shopping patterns, preferences, past history with the brand, etc, is important to place.
A POS feedback software, mobile app or website data collection form can help in building this database and, later, use these details to provide mechanised decisions that help in providing a curated shopping experience for the client.
For example, The Shopify POS can collect shopper information at the very beginning.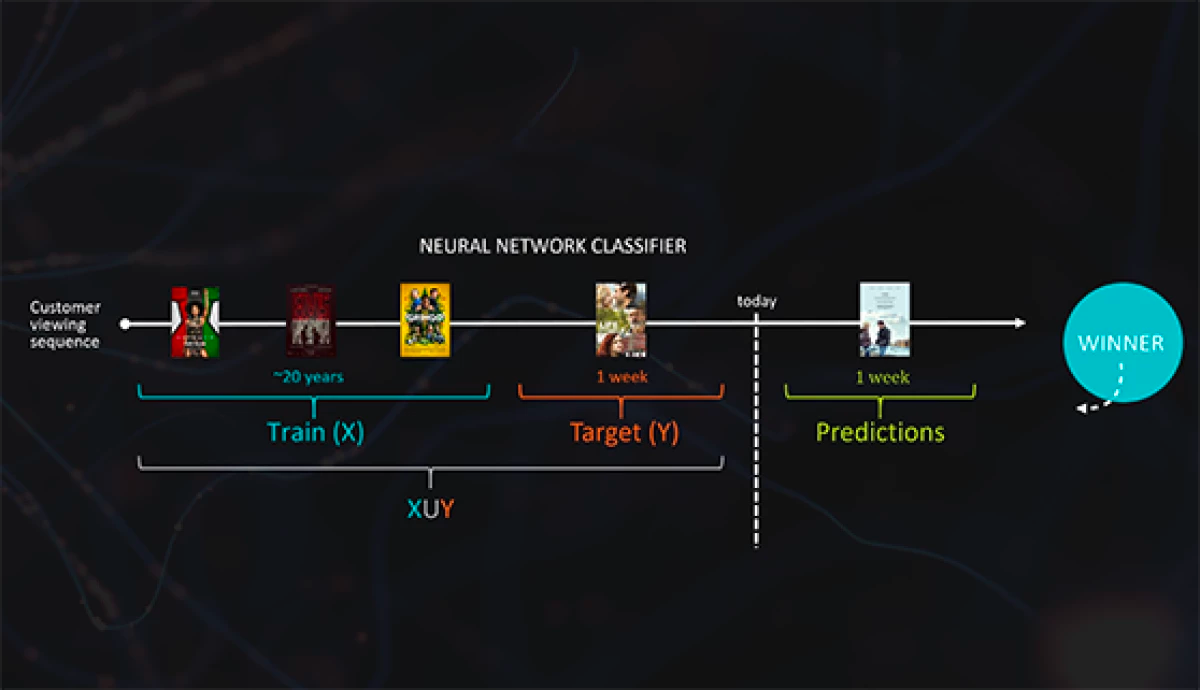 Known for its sophisticated data collection mechanisms,
Amazon gathers data on customer preferences
, search history, purchase history, and browsing behaviour. This helps Amazon to personalize the shopping experience for each customer.
2. Segmentation
Using the data collected using various retail-based technologies and tools, the data must be segmented on a broader level so that customers can be served efficiently using this information.
Segmentation based on gender, age, area, purchase volume over a given period, repeat and new customer segmentation etc can all help provide the right strategy that can be used effectively for each customer segment.
What works for the younger demographic might not work for the middle-aged or older demographic and vice versa. Using customer segmentation, the brand can develop effective strategies for customer service.
Many marketing softwares such as Zendesk, Salesforce, Freshworks etc offer excellent customer segmentation tools that can help companies.
3. Personalized communication
Using a personalized communication system to stay in touch with the customer is vital for a good and trusting relationship between the brand and the customer.
Using marketing communication channels that can be personalized with brand copy, such as SMS, automated response system, emails, live chat and chatbots and even company online apps, can help create a custom brand experience with the brand.
Using specialized brand copy can help create a curated communication channel, leading to a unique and personalized shopping experience with the brand. It makes them feel like they have a connection and are being taken care of in a special and personal manner.
For example, Use email automation software with white labeling to provide branded communication to customers such as Brevo, ConstantContact, Hubspot email etc.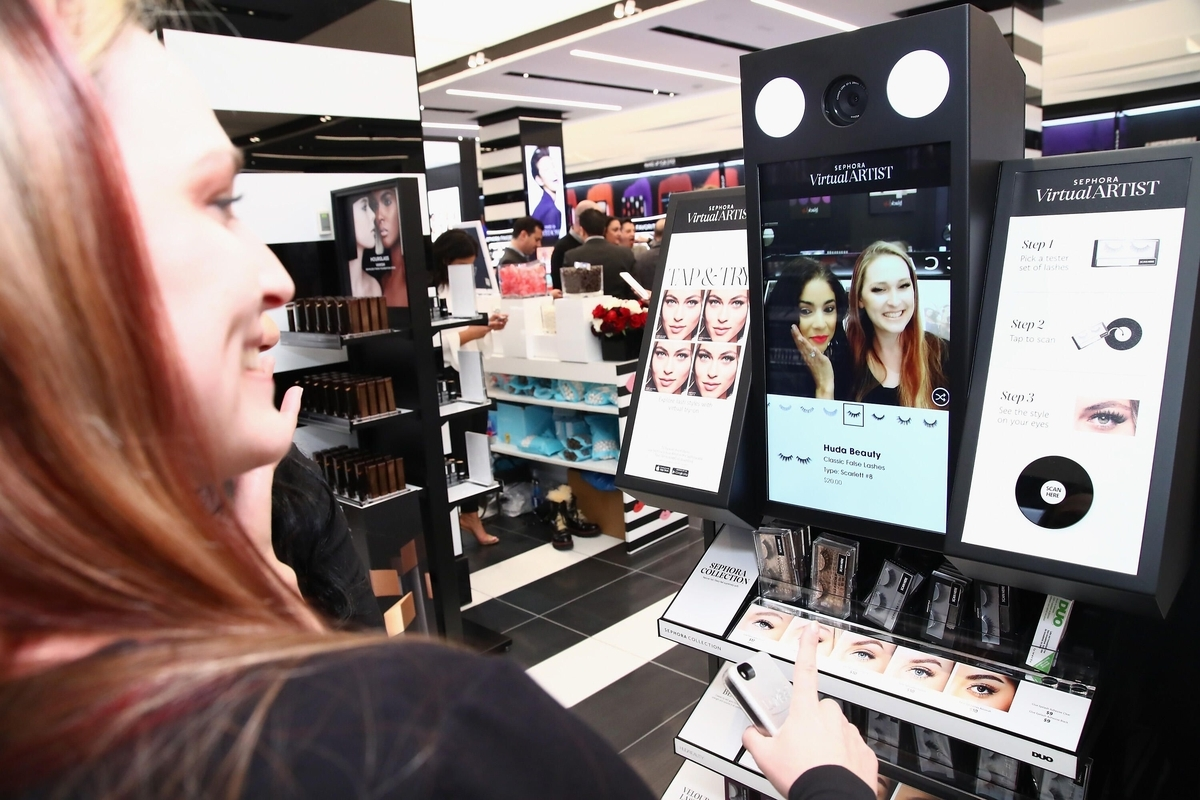 Sephora
, the beauty retailer communicates with its customers based on their preferences, purchase history, and online activity. Emails and notifications often contain content personalized to individual users, such as product restock alerts or tailored beauty tips
4. Product recommendations
Create product recommendations based on customer' past purchases and their purchase pattern. The retail technological tools and solutions that are in place with the company can help provide customers with recommendations and purchase advice.
Using these tools, sales and customer staff can provide the right products and exact measurements, fashion tips and products that are currently in stock.
For example, AI and ML use predictive techniques to check for past preferences and use this knowledge to encourage shoppers to buy similar products from online sites.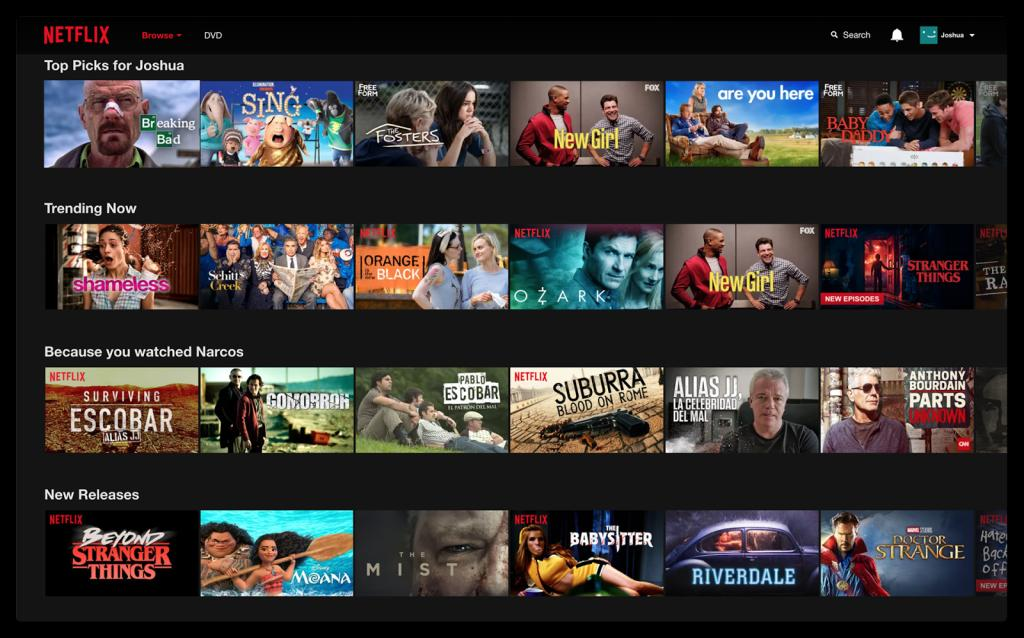 Netflix uses a
sophisticated recommendation engine
that suggests movies and TV shows based on user behavior, preferences, and viewing history. Their algorithm takes into account the genres you watch, the ratings you provide, and the consistency of certain viewing patterns to present a curated list of recommendations.
5. Exclusive offers and rewards
Another important part of clientele is to provide exclusive offers and rewards that help capture the customer's attention and keep them wanting more. These offers can be provided based on the customer's intent, their wants and desires based on their shopping pattern. It also gives sales staff an opportunity to cross-sell and upsell.
Using a basic understanding of customers' demography and purchase patterns, the right offers and rewards for shopping with the brand can be provided, which in turn increases sales turnover and brand connection.
For example, Use marketing software to provide exclusive offers and reward campaigns for elite and exclusive customer segments with higher CLV.

Starbucks Rewards
is a loyalty program where members earn stars for every purchase. These stars can then be redeemed for free food and drinks. Members also receive exclusive offers, early access to new products, and a free birthday reward.
6. In-store experience
Shoppers can be provided with an amazing in-store experience by giving them personal shopping experiences, appointment scheduling, better product recommendations, and exclusive offers for the customer.
Better relationships can be forged by giving shoppers personalized attention, such as on-spot offers, in-store alterations or pickup of products, special invites for the future, etc.
Feedback forms, apps and direct marketing methods can be combined to provide them with a great in-store experience in the future. Brands like H&M, Marks and Spencer and Ikea offer forms that collect feedback from customer to enhance their experience.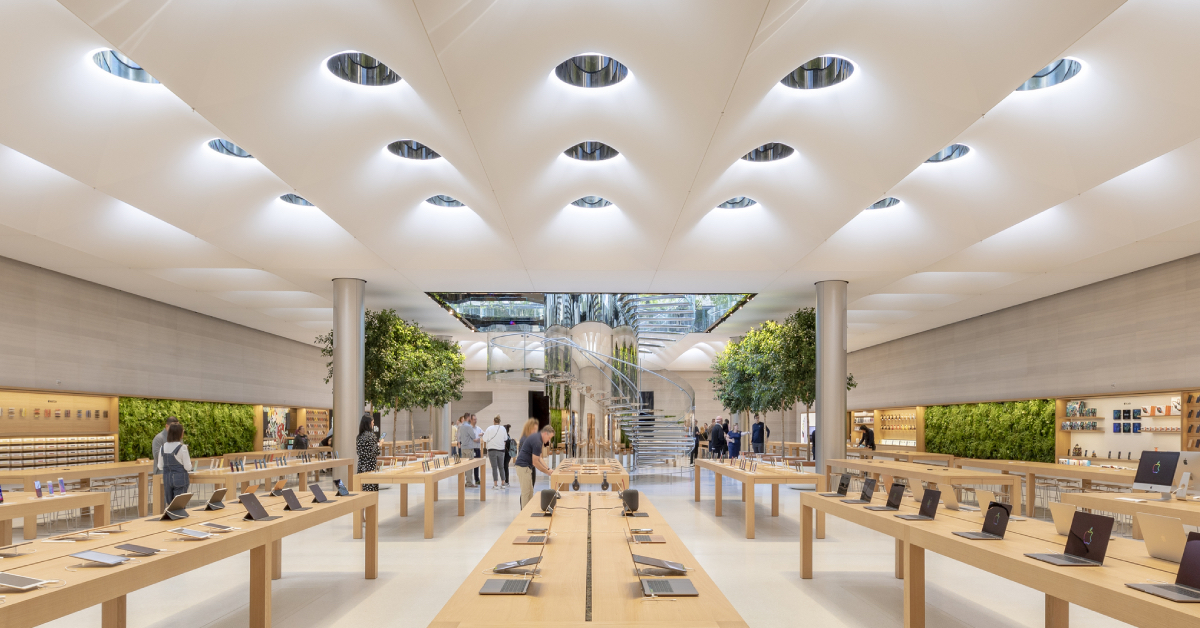 Apple Stores
are known for their unique in-store experience. They feature a minimalist design, the "Genius Bar" for tech support and repairs, and hands-on product demos. Employees are trained to offer an educational and enriching experience rather than pushy sales tactics, making the Apple Store experience distinctive and customer-centric
7. Omnichannel consistency
With clientele, brands can hope to have omnichannel marketing communication. Companies can target multiple channels such as SMS, text marketing with MMS, websites, emailers, direct posts with coupons or gift certificates, mobile apps and offers for online website shopping, etc.
Omnichannel consistency is key to keeping customers abreast of all the exclusive offers that they can have from a brand. Contacting and interacting with customers consistently using different communication channels helps improve brand image, loyalty and sales.
For example, Invest in an omnichannel marketing software that uses branded communication over email and other channels such as ActiveCampaign, OmniSend, etc.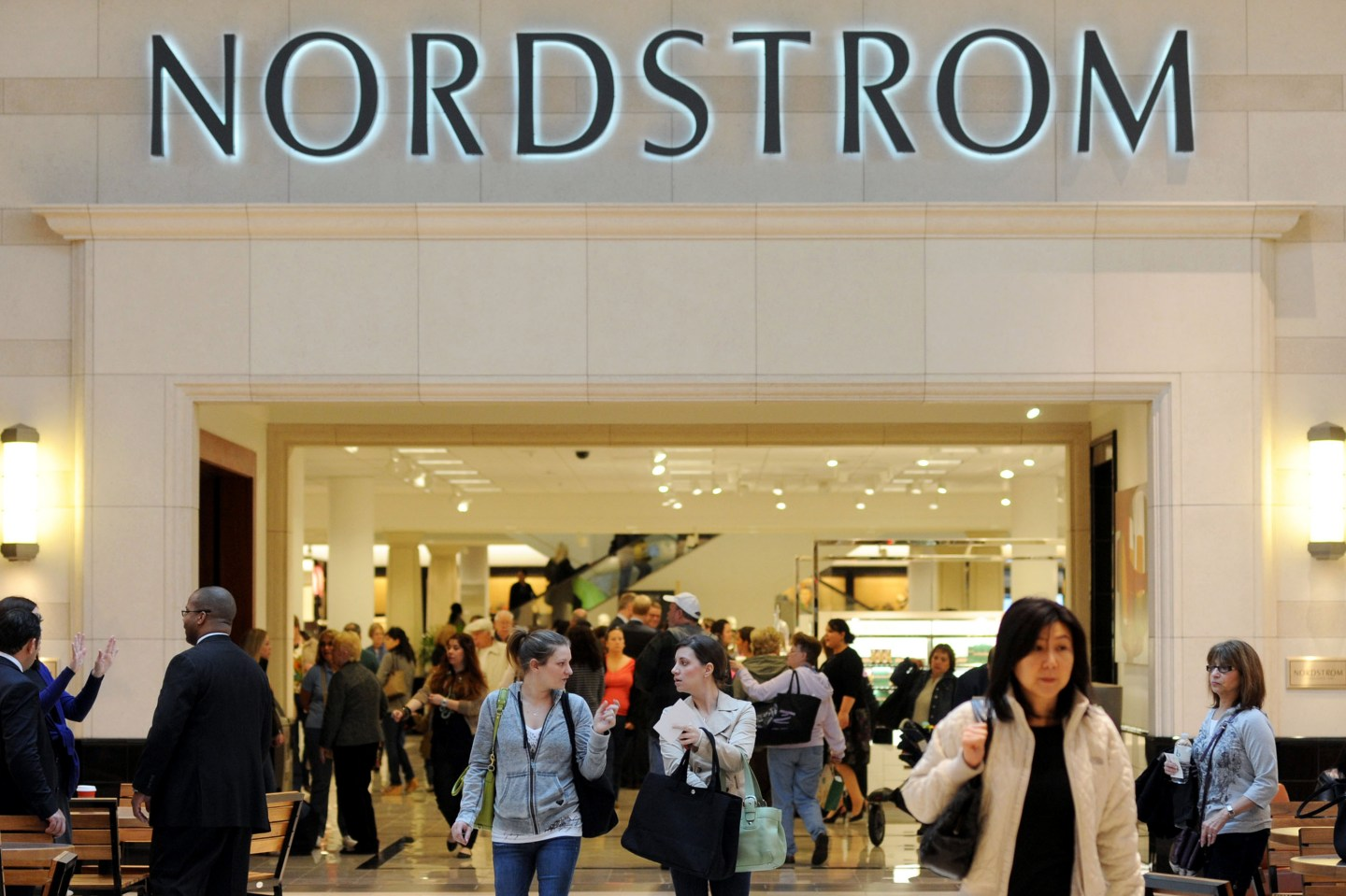 Nordstrom
provides a seamless and consistent shopping experience across all their channels. Whether customers are shopping online from a desktop or mobile device, in a physical store, or through social media, they can expect the same high-quality service and consistent branding. Features such as "Buy Online, Pick Up In-Store" (BOPIS) and easy returns across channels further enhance this consistent omnichannel experience.
8. Continuous improvement
It is important to keep things consistent when it comes to brand related marketing efforts. Therefore, having a consistent check on all the branding and communication-related efforts and using the data to make exclusive offers and product experiences for their esteemed customers.
Continuous improvement helps give customers a prolonged great experience with the brand for the entire customer lifecycle period.
This helps develop a trustful and respectful relationship that induces reliability and loyalty between the two parties.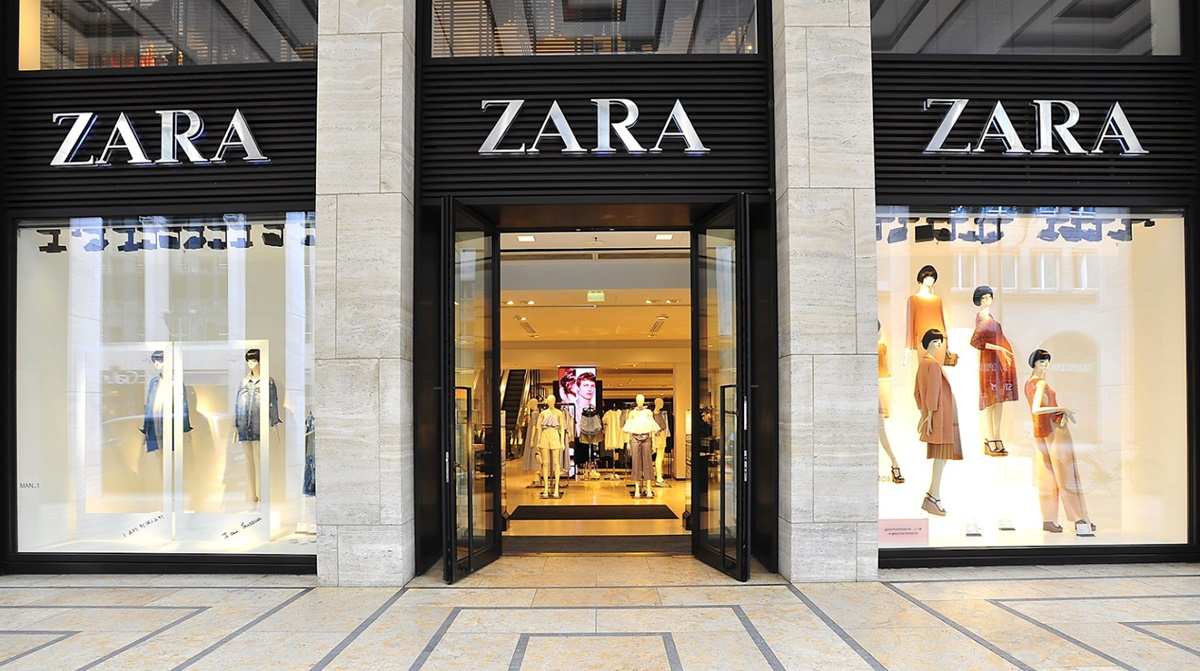 Zara
, a fashion retailer, stands out because of its agile supply chain and quick response to fashion trends. They gather data from store managers about customer preferences, monitor sales in real time, and can quickly adjust designs based on feedback. This allows Zara to continually improve and adapt to shifting consumer demands. Their rapid prototyping, feedback, and adaptation system ensures they remain relevant and in tune with their customers
Conclusion
Clientele is a fast-catching up terminology that helps brands and companies add value to their shopping experience. Clientele strategy helps retain customers for life and also helps with increasing customer value and the customer lifecycle value.
When customers have a good and positive experience with a brand, they tend to return to the brand every time.
Many companies have successfully used this concept and have proven results in how customers felt towards the brand and how their shopping pattern has changed positively with the brand.
Clienteling can be a great way to, therefore, bond with customers in a deeper, more meaningful way and boost a business's overall sales and revenue.
---