Chocolate Making: The Ultimate Solution For Creamy Chocolate Cravings!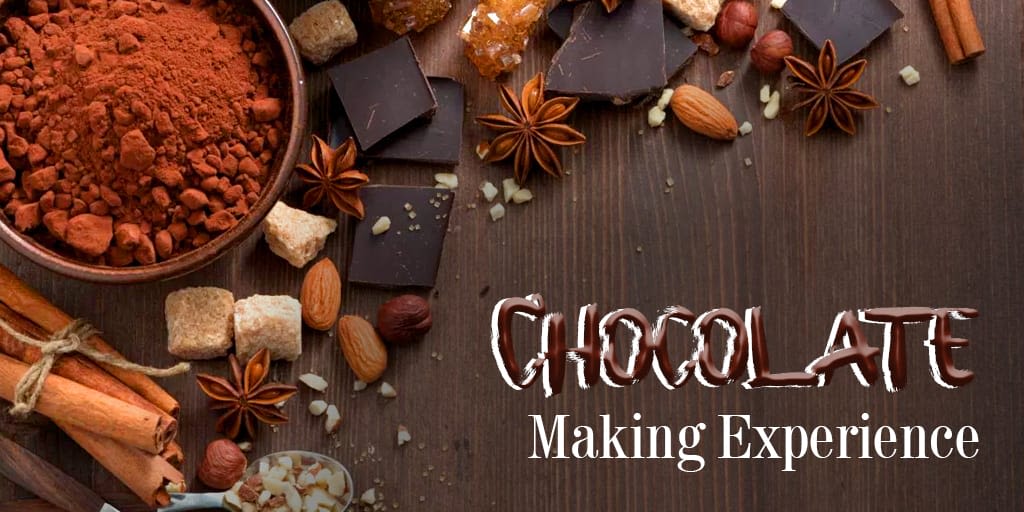 What's life without chocolate? Delicious, gooey chunks with raisins or nuts. Or just plain, heavenly morsels that melt in your mouth? We eat chocolate when we're happy, we eat chocolate when we're sad and stressed. We simply love to indulge into chocolate making. At times we eat chocolate just because it's there and it's delicious! Chocolate, in short, is always there for us. Learn the art of chocolate making with the experts. Have a fun session and indulge into chocolatey ecstasy. A handy chocolate bar just elevates the day to cheerfulness. Because at the end of the day, chocolate never gets boring.
The World of Chocolate Making
Learn to make an assortment of soft and hard centered chocolates. Also indulge into making flavored chocolates and chocolate rocks. You will be able to spend time knowing the art of chocolate making and tempering during this workshop. Try different methods of tempering the chocolate. After all, it is all about loving, caring & sharing the art of chocolate indulge tour.
In picture: hands-on tempering experience
Welcome By A Hot Chocolate Shot
A warm welcome with a hot chocolate shot upon your arrival gives a fun start to the chocolate tour. Understand the journey of a cocoa bean to a chocolate bar. Make chocolate fondue and try unusual pairing of chocolates with savory elements. Go on a tasting journey with master chocolatiers. Spend time with the resident chocolatier to make lollipops, truffles and chocolate rocks. Decorate the creations with edible embellishments and be assisted by an expert.
In picture: Warm welcome shots to kick-start your chocolate tour
The Chocolate Tour
A fun tour, conceptualized to specially highlight the different methods of chocolate making. Know the history of chocolates, an introduction to chocolate and coverture. Be a part of this exclusive chocolate tour and experience it making first-hand. Have a demonstration of making various fillings like coconut, creams and ganache fondants. Learn to make plain, hollow & filled chocolates and chocolate fudge.
See for yourself the importance of tempering and how this is done as you work to create a range of chocolates. Know the basic things that play a crucial part in chocolate making. Maintain the right temperature, use the right amount of fillings for different shapes.
Observe the inner work of a boutique chocolaterie. It's time to bring out the inner chocolaterie in you. The participants get to take home their creations made during the learning sessions. Book this exclusive chocolate tour here.
Get Your Hands Dirty!
People say that when you are doing a job, you have to get your hands dirty. True! It could be a tedious task after all! But if it is a matter of getting your hands dirty with chocolate, it's just pure pleasure, isn't it? Here is a chance for all the chocolate lovers to learn the art of chocolate making from the Justrufs maestro. Go on a spectacular journey of the entire chocolate making process. Watch the creation of unusual varieties such as coffee and pepper. Enjoy tasting chocolates so that you can discover different ingredients with delicious flavors.
An Amazing Activity for the Couples
Learn how to differentiate between hard and soft fillings. Make truffle, chocolate ganache and the way to pack and store them. This is a perfect activity for a couple, however, a parent and child can also participate. Even two buddies can immerse themselves in a day full of chocolate! Book this special couple experience here.
This chocolate-y experience is also perfect to celebrate your special day. May it be a birthday or an anniversary, or even just for a weekend outing. You get to learn a lot about chocolate making, and pop some yummy ones in your mouth. Make some interesting stuff with the ingredients provided to you. You will be given an assortment of sparkling tit-bits to decorate your creations with! This experience has been especially crafted for chocolate lovers. So, get ready for an hour of fun in chocolate paradise.
Delectable Chocolates Are Here!
Witness the balance of art and science that goes into the making of Belgian chocolates. These are considered the finest in the world. Taste chocolate delicacies paired with wonderful flavor and satisfy the connoisseur in you. This will surely leave your taste buds wanting for more. Indulge into this fun activity and book this experience with your friends and family right away!
Activity For All: Kids, Parents & Corporates Team Outings!
This is a great occasion for corporates and families alike! The experience is completely experiential in nature and has unique offerings. Get to spend time with colleagues, friends and family in an amazing chocolate factory. Carve your chocolates, and adore them with colorful sprinkles! Paint your own chocolate bars and make chocolate ganaches!
In Picture: Corporate team bonding over sweet chocolates during the chocolate tour.
Watch this video to know about the detailed journey of chocolate making!
Embark on this out of the box' chocolate tour hosted by Xoxoday and book this experience now!
Tags
Comments