20 Best Chennai Nightlife Experiences You Must Not Miss!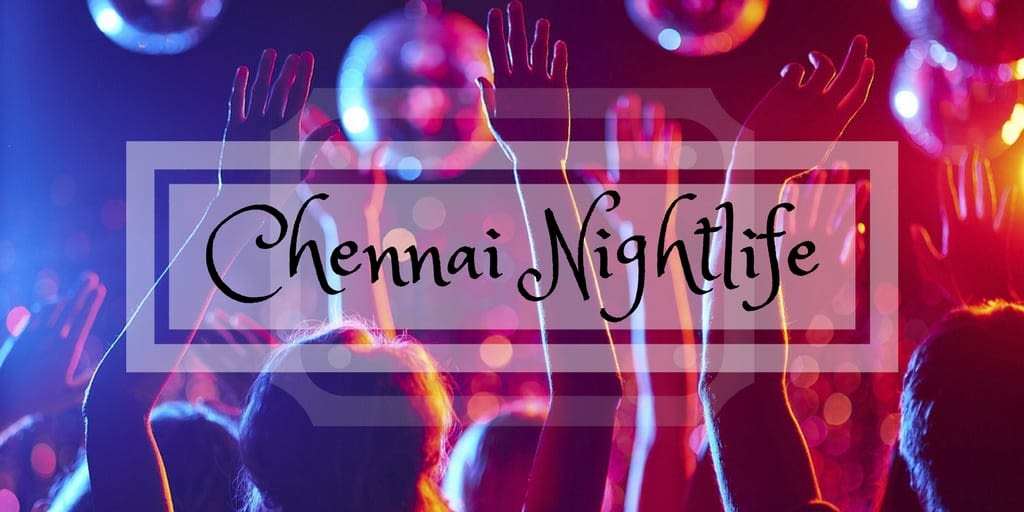 Chennai, the gateway city of South India, is bright, vibrant, and so full of life. As dusk sets in, the busy streets of the city take a break from the monotony and set out to enjoy Chennai nightlife. The city offers plenty of options to hangout and party besides its tourist attractions. The rich culture of Chennai, magnificent temples of Mylapore, exotic locations and pristine sea beaches makes this city the most vibrant place for a holiday. But, if you are one of those souls who love nightlife, Chennai has a lot to offer.
Best Places to Experience the Chennai Nightlife
The city of heritage has many surprises for tourists, photographers, and spiritual folks too. You can explore the markets of Chennai, spend some time on the beach, enjoy a day out and have fun.
So, gear up and get ready for a perfect nightlife in Chennai with your family and friends. Here is a list of all that you can do on your trip to Chennai:
Enjoy a Romantic Date at the Zaica

Zaica offers a luxurious fine dining experience in Chennai. Enjoy the delectable dinner buffet at this leading restaurant with a variety of cuisines, main courses, and sweet treats. Delicious food combined with a perfect ambiance makes this place a well-known destination for its hospitality and traditional Mughlai food. Treat yourself to the delightful spread of flavours and food that your heart will always remember.
Zaica Fine Dining has a classic menu of Indian and Mughlai food, which includes both vegetarian and non-vegetarian food items. Pick from the menu comprising of delectable rice platters like Veg Rice, Chicken Biriyani, and traditional South Indian Curd Rice.
Address: Zaica Fine Dining, Shop #75, Cathedral Road, Royapettah, Gopalapuram, Opp Chola Hotel
Classic Dinner Buffet with Beer at the Clarion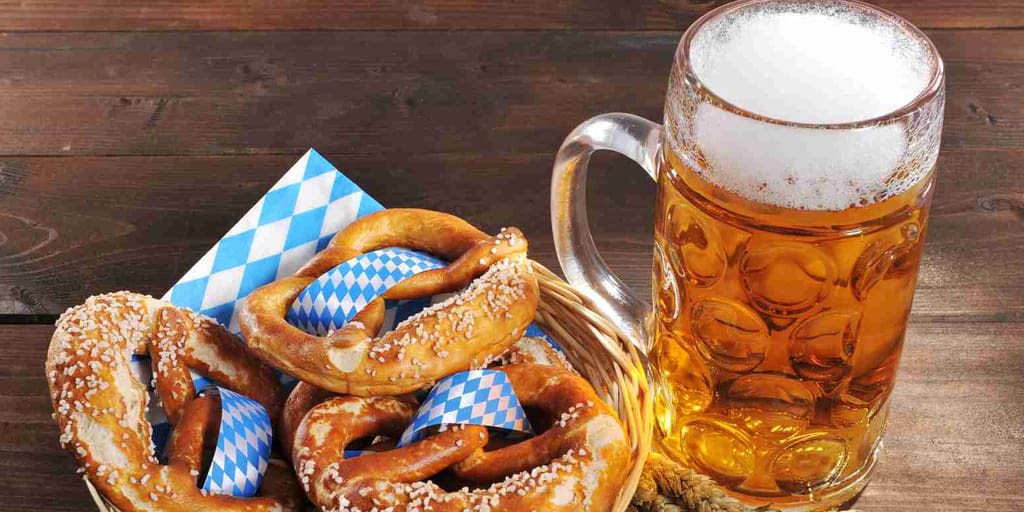 Clarion Hotel President is one of the leading hotels in Chennai. It is located at Radhakrishnan Salai, Chennai, right at the heart of the city. The hotel modified as a boutique property that provides luxurious accommodation with an array of personalized services and modern amenities.
It also provides outstanding food and beverage and serves all delectable cuisines. Enjoy a wholesome buffet dinner at the Clarion with soup, salad, a variety of main course and desserts, followed by a bottle of beer. Tantalize your taste buds with the finest cuisine in the city.
Address: Clarion Hotel President, 25, Dr, Radhakrishnan Salai, Krishnapuram, Mylapore
Have a Sumptuous Multi-cuisine Dinner Buffet at the Residency Towers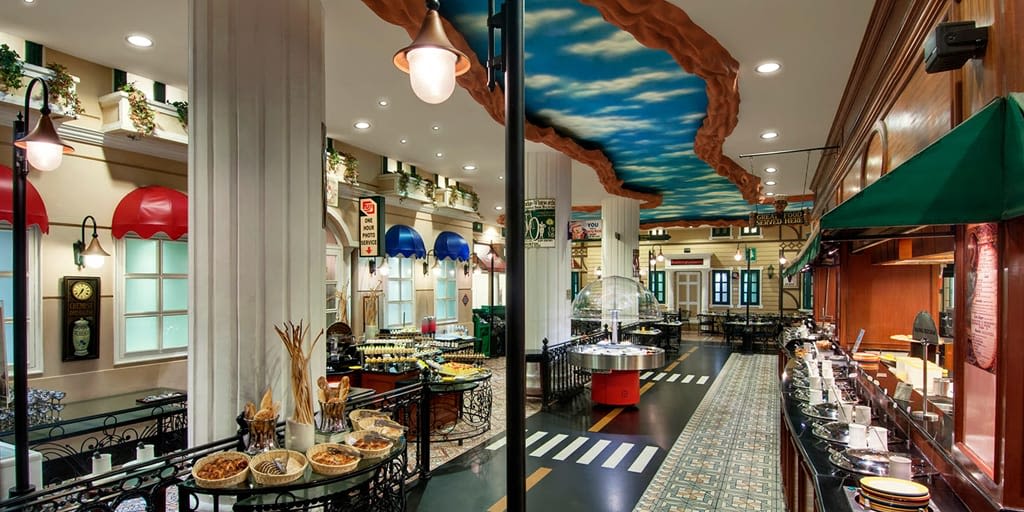 In general a get-together fulfilled when you have good food and great ambiance. The Residency Towers in Chennai offers a perfect ambiance to enjoy a fun-filled Chennai nightlife. This is one place where you can come over with friends and family, and enjoy some amazing food in a soothing ambiance.
The buffet comprises of soups, salads, main course, and desserts. You can also enjoy the live food counters where chefs prepare their own food. Main Street ensures that you get a memorable experience and meet your gourmet delights.
Address: Main Street- The Residency Towers, 115, Sir Thyagaraya Rd, JJ Nagar, T Nagar
Dine In At the Raintree

If you want to experience premium Chennai nightlife with a lavish buffet spread, you must dine at The Raintree Annasalai. From traditional South Indian foods like idli and dosa to Italian Pizza and Thai food, you can find everything here. It is the one-stop destination for global and exotic cuisine. The main course is a feast for food lovers and the buffet comprises of several options including delicious dishes and lip-smacking desserts such as dark chocolate mousse. Enjoy a memorable candlelight dinner at The Raintree, Annasalai.
Address: Raintree, Hotel #636, Annasalai, Teynampet
Go on a Dinner Date at the Royal Indianaa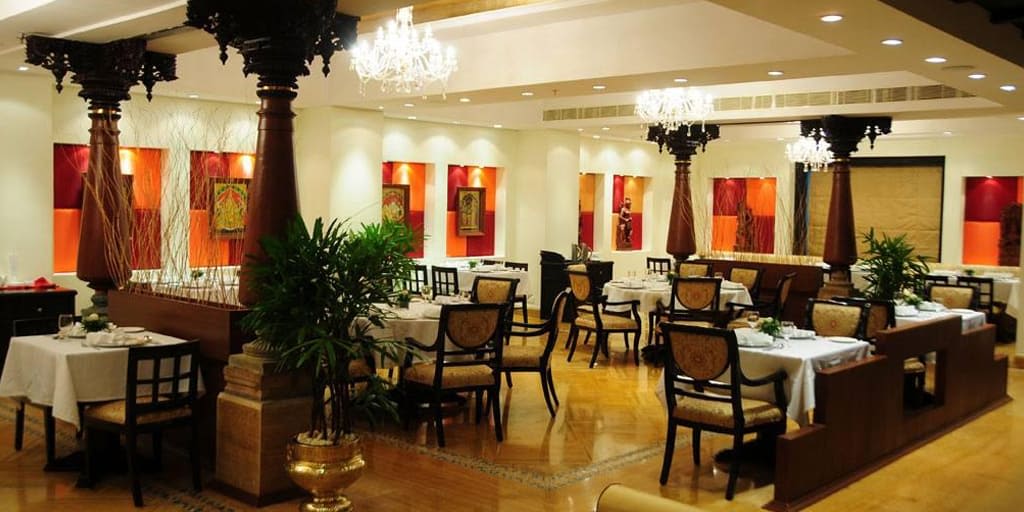 Enjoy a royal date at the leading South Indian specialty restaurant – The Royal Indianaa. The restaurant serves culinary jewels from some of the princely states of the country. You can also gorge Chinese, Continental and North Indian dishes here. The entire restaurant flaunts a classy and royal ambiance of traditional Indian culture with a 150-year old teakwood doorway and 90-year old teakwood pillars.
On the walls, you can see the beautiful and ancient painting of Tanjore with traditional sculptures placed at vantage points. The interiors boast furniture procured from the poplar Chettinad region.
Have a buffet dinner with your beloved at The Royal Indianaa restaurant with delicious meals.
Address: Royal Indianaa, The Accord Metropolitan, 35, GN Chetty Road, T Nagar
Celebrate your Union with Dinner at The Crown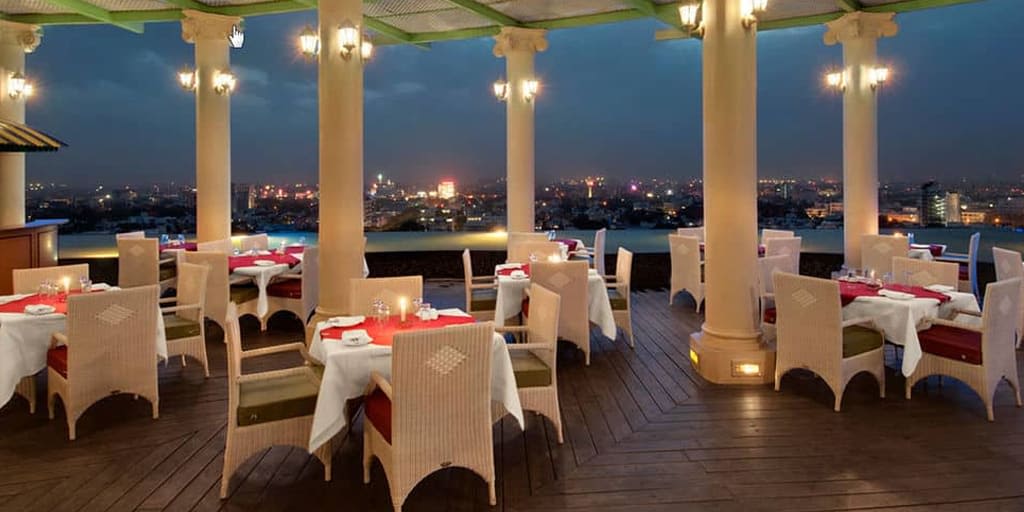 The Crown is one of the finest premium restaurants in Chennai that serves Indian as well as continental cuisine. The restaurant features an array of enticing foods and delicacies. You can witness sophisticated interiors and an inviting ambiance in this place that also offers startling outdoor dining facility overlooking this magnificent city.
Enjoy a comfortable and elegant dining with your family, friends, or business partners. You may also like to surprise your loved ones with a multi-cuisine dinner/lunch buffet with mocktails at this beautiful and plush restaurant.
Relish some of the most delectable mocktails and enjoy a sumptuous meal at The Crown.
Address: The Residency Towers, 115, Sir Thyagaraya Road, T Nagar
Have a Gala Family Dinner at Metropolitan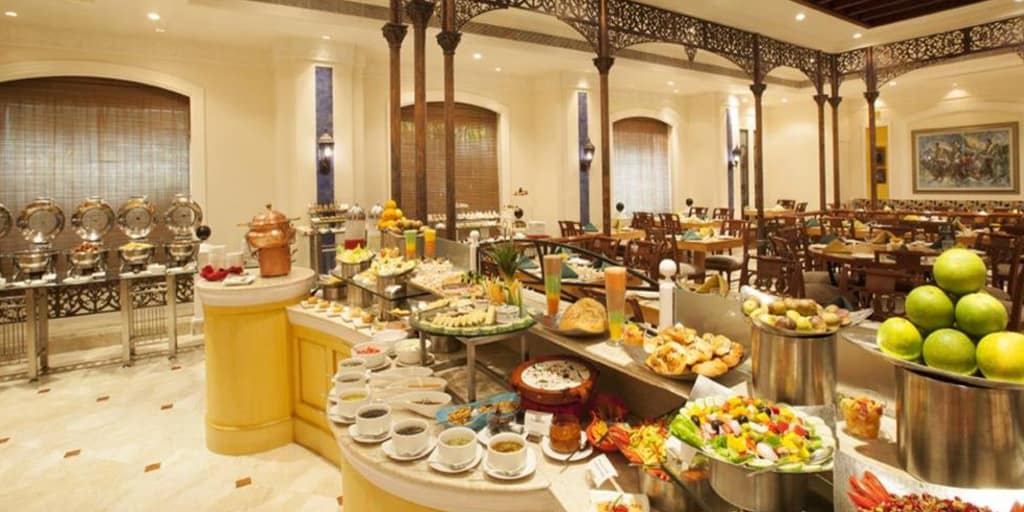 The Brick Oven is a family restaurant that excels in exquisite delicacies and exotic cuisines. If you want to take a plunge into the best of Chennai nightlife, do visit this place for its lively ambiance and elegance. Each recipe is a story in itself at The Brick Oven.
Enjoy a wholesome and memorable meal, whether buffet or alacarte and do not forget to order your dessert here. From the interiors to the cutlery, everything about this place is impressive and breathtaking, especially the food.
Address: The Brick Oven, GN Chetty Road, T Nagar
Dinner Buffet at Le Royal Meridien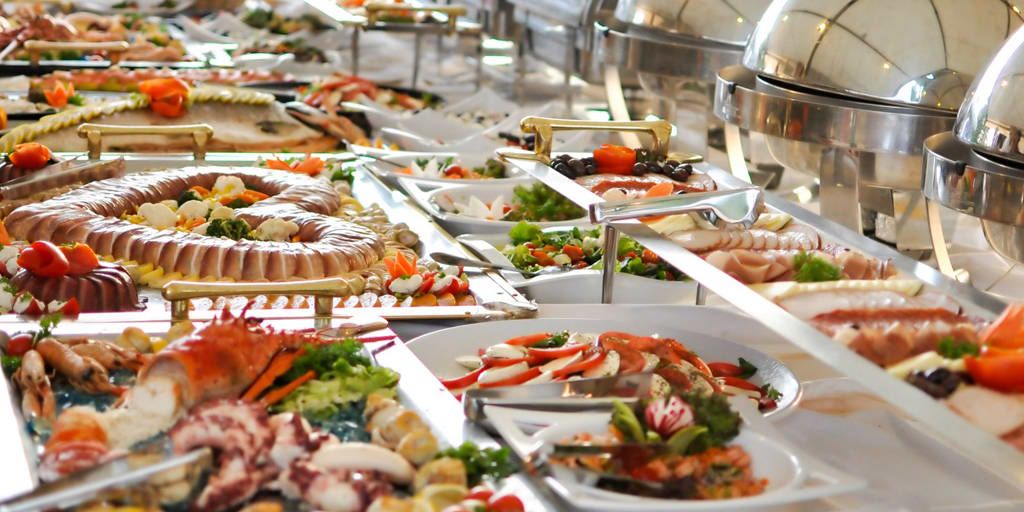 Le Royal Meridien Chennai has tremendous potential to excite and invite you on a journey of gourmet delights. Cilantro, a wing of Hotel Le Royal Meridien, is an international dining restaurant popular for its 7-show kitchens and amazing buffets. The restaurant serves Indian, Chinese, Continental, and various South-East Asian dishes. It also has an excellent teppanyaki counter.
Begin your experience with a welcome drink followed by an extraordinary spread of buffet dinner that includes starters, salads, soups, main course, and desserts. Do not forget to bite a delicious cake at the end of your meal.
Address: #1, GST Road, St. Thomas Mount, Chennai
Grill on the Rocks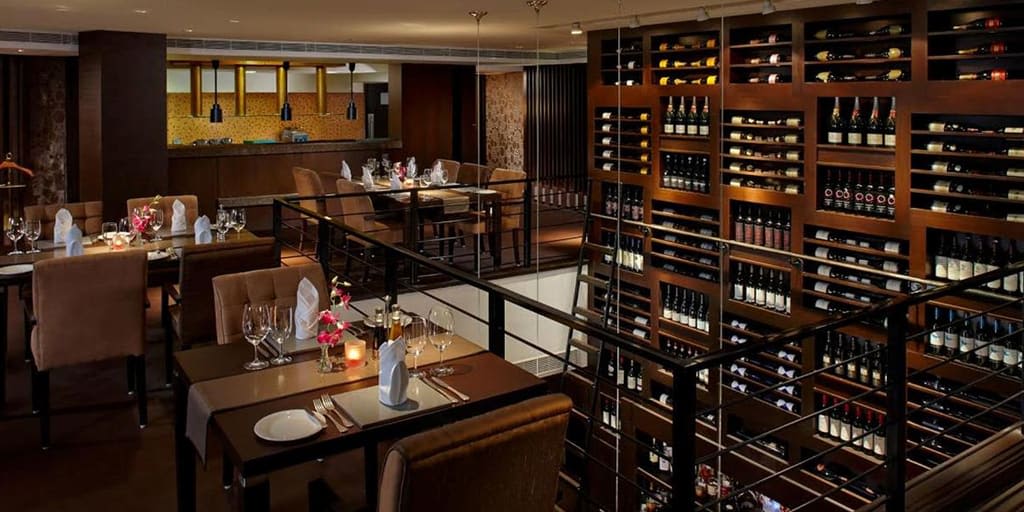 On the Rocks promises to give you an exotic gastronomic experience with hot rock, electric grills, hot pots and flaming. Taste the most exquisite desserts here in Chennai and get into the lounge-dining mode filled with amazing dishes, wines, and much more. Indulge in authentic grills and an exquisite 3 course dinner with starters and main course. Finish your meal with homemade ice cream.
Chennai nightlife is all about glamour and glitz combined with good food and great ambiance. On the Rocks strives to deliver the best experience of all times.
Address: On the Rocks, Crowne Plaza, Adyar Park, 132, T.T.K. Road, Alwarpet
Spectra Multi-cuisine Dinner Buffet – The Leela Palace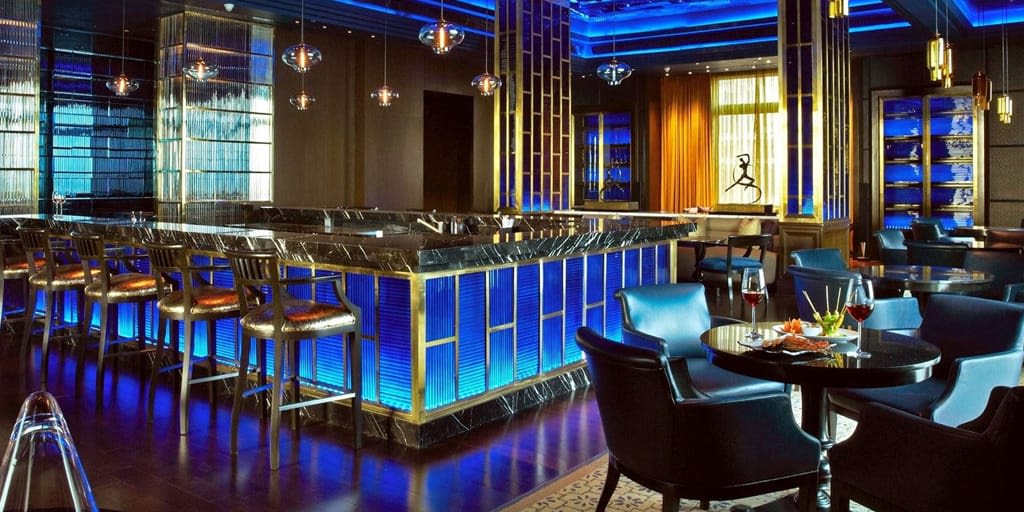 The Leela Palace is one of the finest hotels in Chennai. This five-star property offers a wide variety of dining options. Spectra is one of the many dining multi-cuisine restaurants on this property that offers an excellent mix of new dining experience with a multi buffet concept. Taste global cuisines at the Spectra and enjoy Chennai nightlife. Enjoy the flavours of Japanese, European, Middle Eastern, South East Asian, and Indian cuisines.
The spellbinding architecture of the restraint is vibrant and striking, equipped with 7 different interactive kitchens. All the day and night dining restaurants offer a dramatic culinary experience and unfold a marvellous spread. Relish the sumptuous dinner buffet at the Spectra with a wide range of soups, starters, main course meals, and desserts.
Address: Spectra, The Leela Palace, 175, Satya Dev Avenue, Adhyar Seaface, MRC Nagar
The Race in the Dark Dialogue – Chennai Nightlife Extravaganza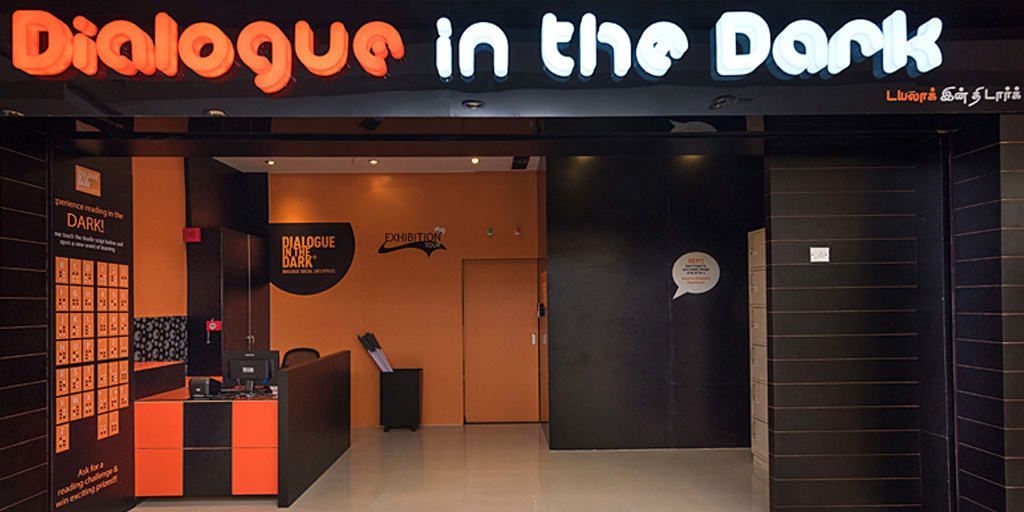 Experience the thrill and adventure of a time-bound game that demands listening, communication and teamwork – Race in the Dark. Participate in groups and complete a given task like a treasure hunt, cricket match, puzzle and much more, within a stipulated time at different situations and levels. It is one race in the world that does not come with a visible finish line.
The primary purpose of this activity is to enhance your teamwork, bonding, and increase self-awareness as well as communication skills. In addition, the game also energizes the team, improves situational leadership and boosts strategy building.
The Race in the Dark designed for the public as well as corporate. For corporate, however, the tasks assigned is more strenuous and time-bound. You can now equally enjoy the game with family and friends. It is the best way to indulge in activity and escape the otherwise monotonous and mundane life.
The package includes knowledge workshop and activities to increase team bonding and trust with insightful communication and comprehensive leadership workshop. An experienced instructor would assist you.
Address: The Race in the Dark @ Dialogue in the Dark, Express Avenue, Chennai Express Estate, Royapettah
10 Downing Street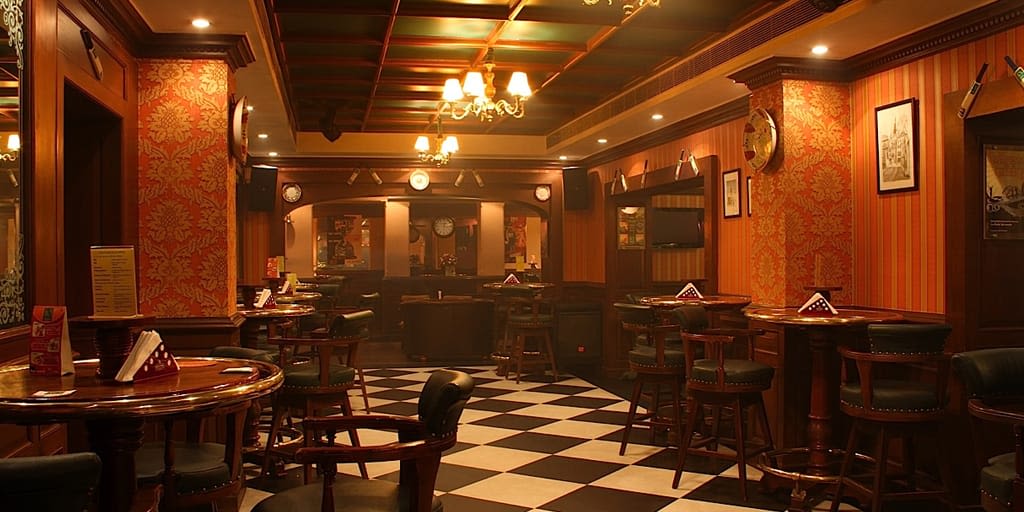 10 Downing Street is a credible facsimile of pubs of the British era. It has a welcoming ambiance and the interiors adorn leather and wooden loungers. However, at the first glance, you may have other thoughts, as there are plenty of DJ nights, karaoke shows, rock evenings, and activities going on. There is a small dance floor right at the centre of the pub with lively background music and a great crowd. Get the feel of Chennai nightlife right here.
Address: 50 North Boag Road, Chennai 600017
Leather Bar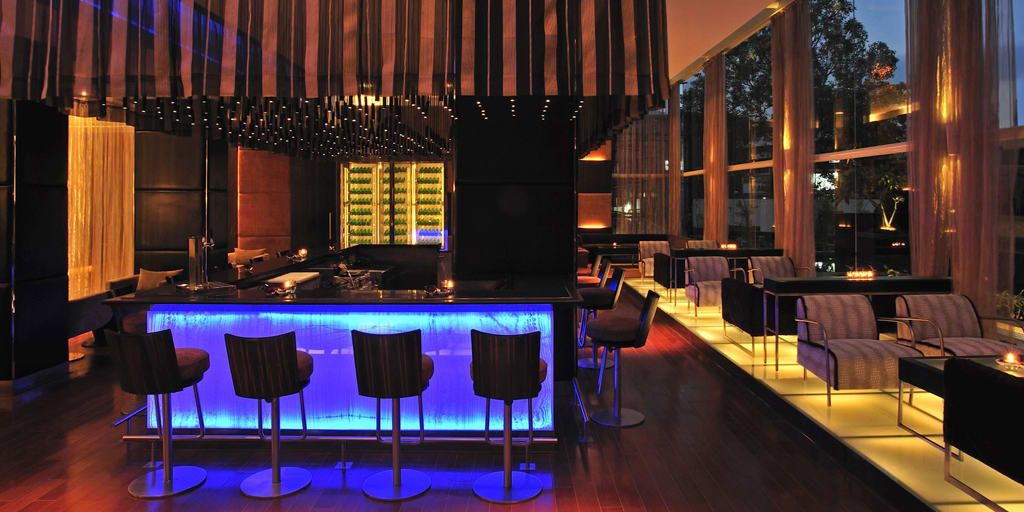 The Leather Bar at The Park Chennai is an extravagant place to hangout with your friends. The interiors of this place adapted right out of the coffee table books. Leather, the namesake, spreads all over the floors, walls, and furniture, and there is an alfresco terrace to enjoy fresh and cool breeze over mocktails.
Address: 601 Mount Road, Chennai, 600006
Pasha, The Park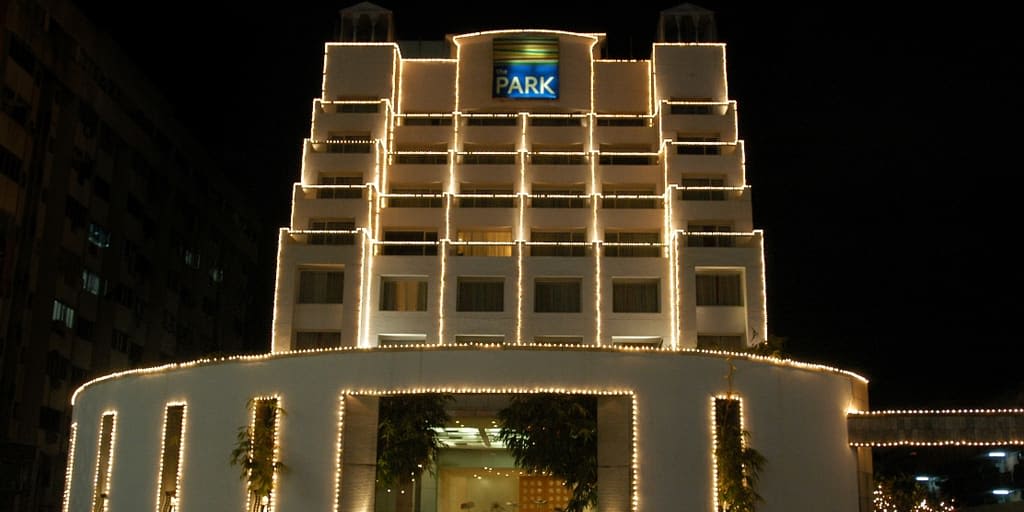 For a bright and glam night out in Chennai, head right upstairs to the trendy Pasha Club at The Park Hotel, Chennai. It is one of the most beautiful locations in the city, where you can enjoy great music, exotic food, and best drinks. Lounge in the comfortable recliner divans with cushions and the Persian drapes as you grab a classy and delectable cocktail. Hit the LED dance floor and move to the beats of the DJs.
Address: The Park Hotel, 23/13, Khader Nawaz Khan Road, Chennai, 600006
Flying Bottles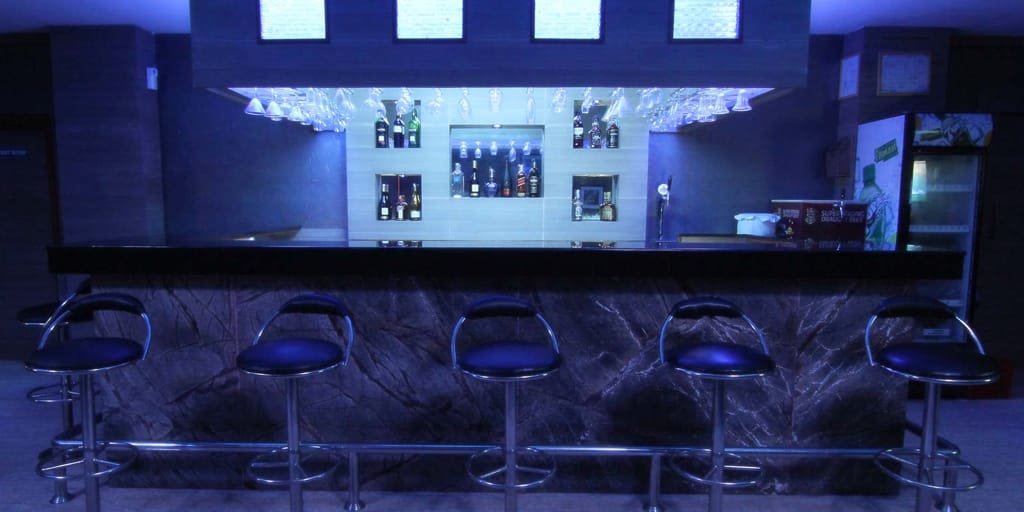 If you are looking for an adventurous Chennai nightlife extravaganza, make your way to the Flying Bottles. This neon-heavy cocoon of exotic mocktails and in-house tune spinners allure visitors through the night. LED tables, industrial pipes, and a rather bizarre interior are the major attraction of this place. Hit the disco dance floor and groove.
Address: 1131, Inner Ring Road, Chennai, 600107
Illusion, The Madras Pub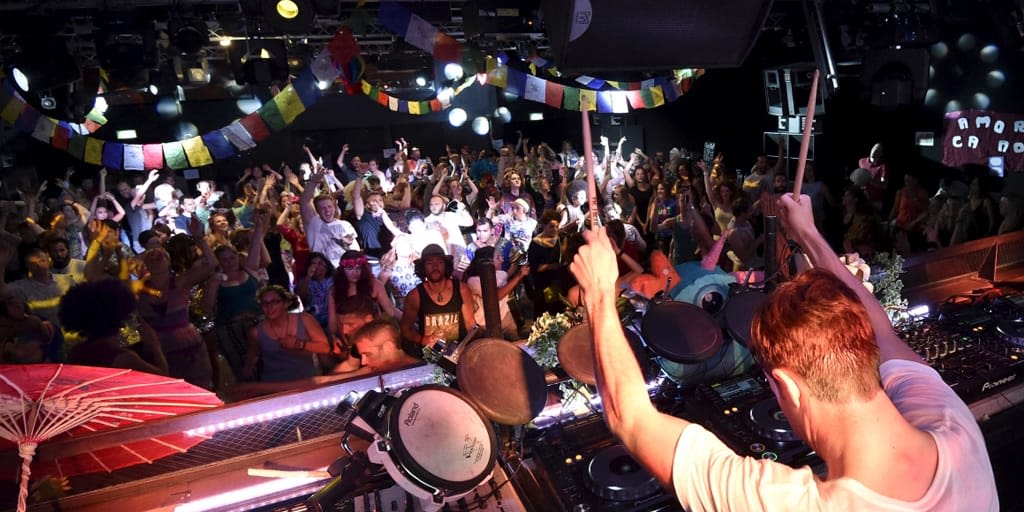 The Illusion is the pub you must visit in Chennai if you love music and great food. The combination is exciting, and it includes a long list of alcoholic beverages. When you concerned about food, the pub serves the most exotic seafood you can find in Chennai. Enjoy the tequila shots and tantalizing cocktails. The pub celebrates Rock Nights, Bollywood Nights, Hip Hop Nights, and it is bustling with energy and euphoria every single night. The electrifying ambiance of the pub, peppy DJs, and LED lights add to the glitz factor.
Address: 105, 1st Floor, Dr. Radhakrishnan Salai, Mylapore, Chennai
Big Bang Theory Bar & Kitchen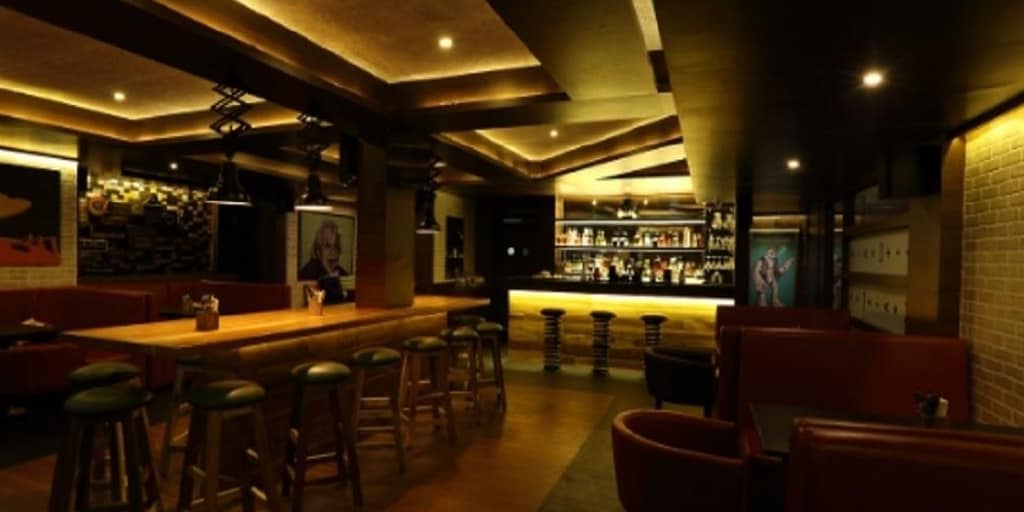 A retro bar with stylish interiors, amazing ambiance and great food – The Big Bag Theory Bar & Kitchen in Chennai is the place to be. Here, you can find the widest range of mocktails and cocktails on the menu. Evening parties and the buffet has plenty of options to satiate your gastronomic needs. Graffiti on the walls and an amazing collection of alcoholic beverages in the bar is truly impressive. This is, in fact, the best place for comic book lovers.
Address: Brown Star Boutique Hotel, 2/25, Dr. Ambedkar Road, Kodambakkam, Chennai
Blend – The Taj Club House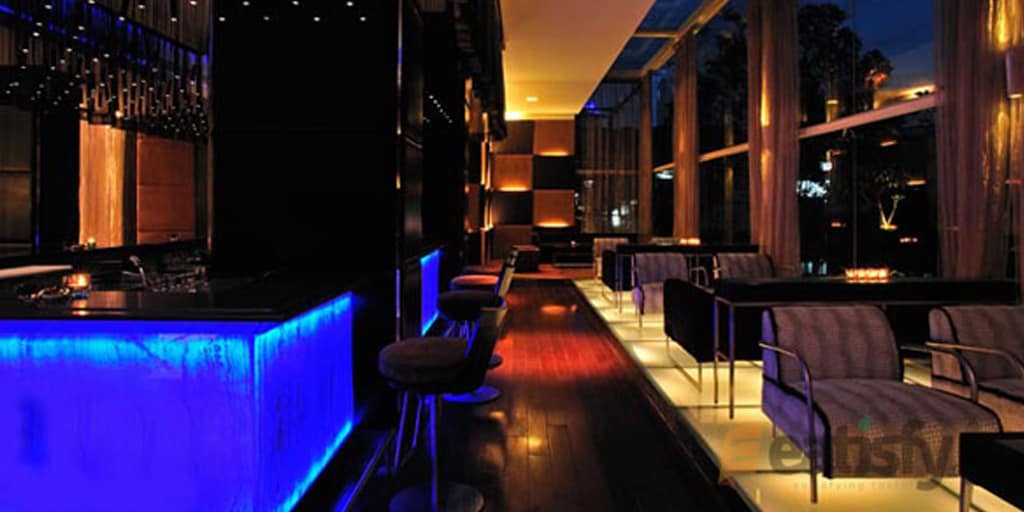 If you want to enjoy Chennai nightlife in a classy way, the Blend is where you should go. The Taj Club House pub filled with energy and enthusiasm, stirring an electrifying ambiance in the pub. On not only special occasions, but also this place is star-studded every day, and especially on weekends. Well-trained and mannered staff, excellent service, and respectable gentry are the best features of the pub. Wear your classy attire and hit the pub for a great night out.
Gatsby 2000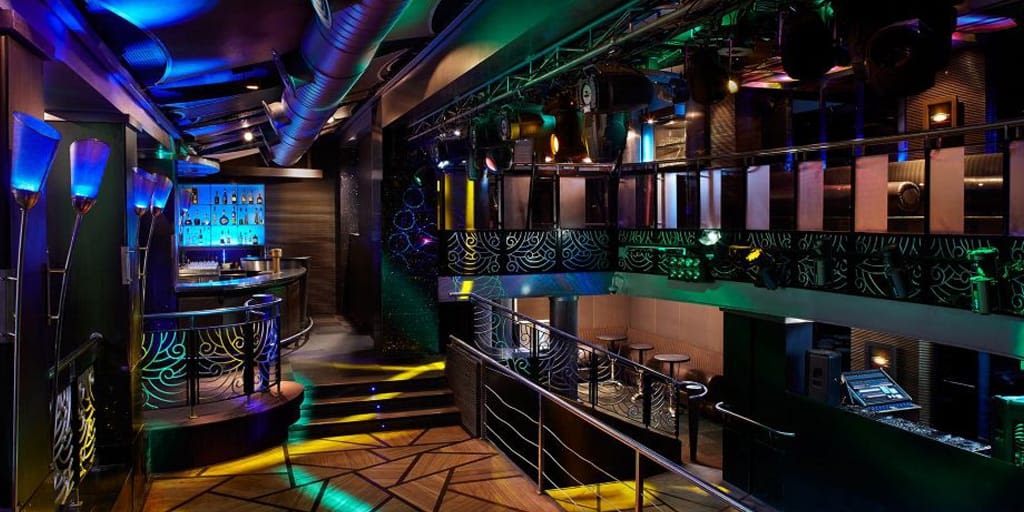 The happening crowd, electrifying music, and an infectious environment are the trademark features of the Gatsby 2000. It is one of the best spots to party with friends in Chennai. An iconic destination, The Gatsby 2000 features a two-level dance floor. DJs play exceptional music and brighten up the souls to set in a party mood.
The pub is open until 3 AM and allows you to party hard. Despite having the most spacious lounge in Chennai, Friday nights are rather crowded and there is a shortage of space. Nevertheless, nobody minds once on the floor.
Address: Adayar Gate Hotels, Ltd 132 TTK Road, Alwarpet, Chennai
Chennai has an infectious nightlife. If you are at the right place here in the city with a right crowd, you can certainly enjoy a great nightlife. Whether you are in Chennai for a vacation or you want to celebrate a birthday party or boy /girl's night out, the city has plenty of options to explore. From gourmet pubs serving exotic food and drinks to dancing bars and restaurants, there is no dearth of options and the happening environment in this city. Take a break from your monotonous life and enjoy Chennai nightlife.
Final Word
While Chennai is famous for the Marina beach and beautiful temples, the heritage of the city draws maximum number of tourists. Coming from various cultures and backgrounds, people who want to taste the nightlife of the city can simply choose from any of these finest locations and spend their time as they take a break from their day-to-day life.
Clubs, restaurants and pubs offer huge discount and happy hours on weekdays and weekends for both individuals and corporate sector in Chennai. As the city now hosts some of the best IT companies in the country, you can find plenty of offers for corporate employees and their families as well.
Welcome to Chennai! Enjoy Chennai nightlife and make the most out of your stay in the city. The city has grown and evolved with rich culture, traditions, heritage and blended with the modern cultural amendments. Needless to say, like all other metropolitan cities, Chennai also shows tremendous potential and growth on cultural heritage, the advent of IT companies, and a sea of tourists year after year. Hope you have a pleasant stay!
Tags
Comments