Most Popular Restaurants for Candle Light Dinner in Pune!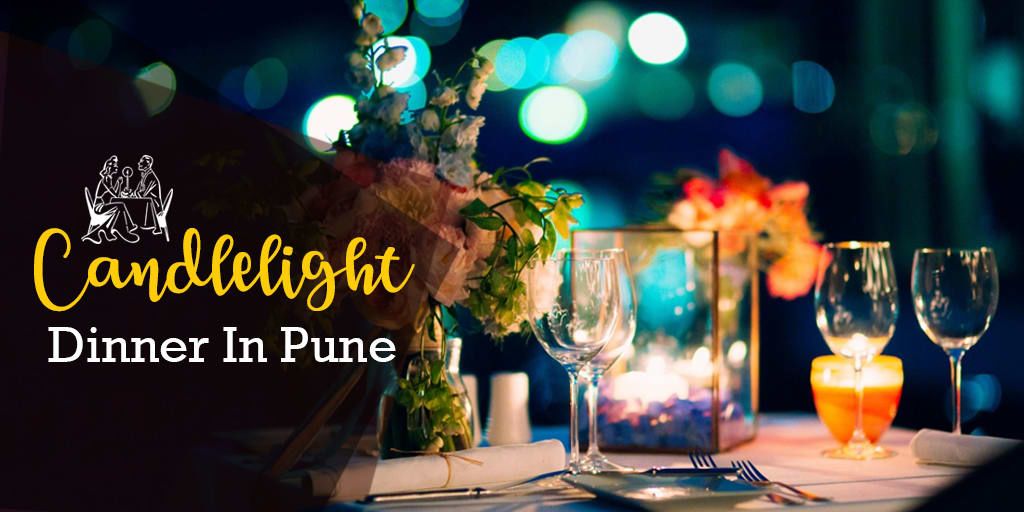 The idea behind going to a candle light dinner in Pune is not only about wooing your partner with an extravagant date. This is also about busting out the stress that you develop throughout the week. Time is the most precious thing you can gift to your partner. The day-to-day schedule is getting busier nowadays and getting some "We" time is rare. So why not boost your love life and strengthen your bonding by gifting your partner with the best thing in the world i.e. some quality time. All this, at the choicest restaurants around you.
Pune is often considered to be a prosperous destination in sustainable development and is also known as India's IT centre. But not everyone would be knowing about the ways in which the city can be a delight for the people who are there for a romantic trip.
A one day outing in Pune does not only mean the street food, hustle bustle and the nightlife, there is a lot more to it. In fact, you will get amazed to know about the most popular restaurants in Pune that will not only serve you good food. These places provide the best ambience to make it the most memorable and the most romantic evening you have had with your partner in a while.
Do we need a specified day or month to express our love? We don't. All we need is a place with epitomised as the perfect romantic theme and yes, an ambience that lightens up the mood.
Getting romantic can be way too exhausting at time. This happens to be when surrounded with the superlative degree of crowd and a little annoying nightlife in Pune. So to save yourself and your partner from such situations. Consider looking out Things to do in Pune for you to get cosy and romantic.
Here are the most popular themed places for a great candle light dinner in Pune. Trust me, these places are worth your time.
Most Romantic Places for Candle light dinner in Pune
Romance is in the air and is not tied down by the bondings of any special day. Valentine's Day considered to be the most significant day in a relationship. But this does not mean that the love fades away henceforth. Love continues and is almost eternal. So there are some restaurants to which couples flock, all around the calendar and not only in February. After all, love knows no season, with no exception.
There are some of the best restaurants known to be a paradise for couples and the ones who want to spend some unforgettable moments. Be it rooftop or poolside setting, Pune has them all. And guess what, the food served in these restaurants are delicious and the ambience is impeccable, nothing less than sublime.
Candle Light Dinner at Pool Deck in Crowne Plaza Pune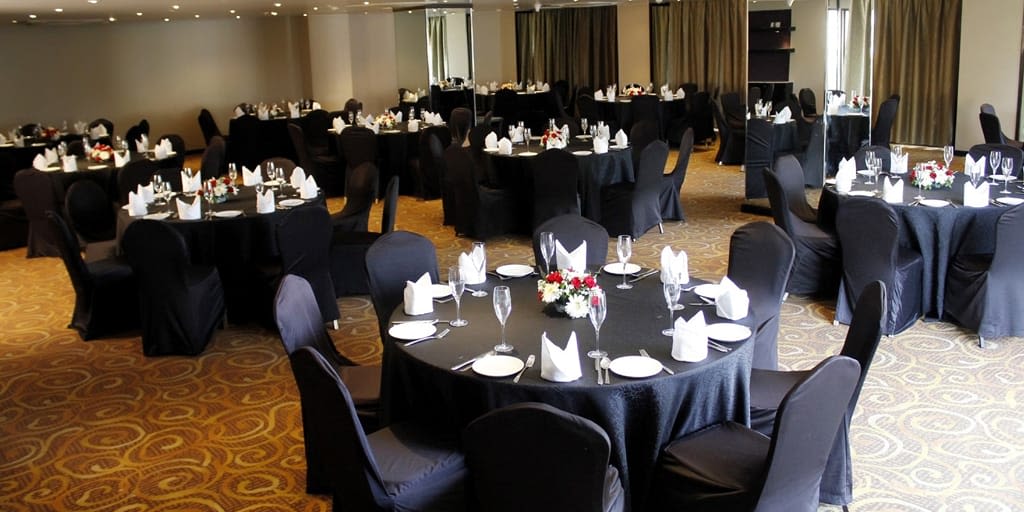 Evviva Sky Lounge in Crowne Plaza Pune is one of the most romantic places for candle light dinner in Pune for an unforgettable dinner date. The place boasts of a perfect outdoor seating overlooking the city skyline. Here, the entire setting of a candlelight dinner arranged at a pool deck.
Apart from the cosy ambience, the place features live music and DJ set up, to make your dinner date special and the memories cherishing. The dinner menu consists of a 4-course meal that includes soups, veg and non-veg starters, main course, desserts and a bottle of sparkling wine.
Dining Experience at Kasba – The Cafe

Famous for its exotic multi-cuisine culinary dishes and alcoholic beverages. Kasba in Royal Orchid Golden Suites is the one among the top romantic places for candle light dinner in Pune. The place offers a classic interior and serene environment aligned to provide you with a memorable experience.
Indulge in savouring a 4-course candle light dinner along with two complimentary mocktails. Enjoy the unlimited free flow of IMFL (Indian-made foreign liquor) during your stay. Moreover, if you are planning to celebrate any special occasion a delicious cake offered for a celebratory beginning.
Romantic Candle Light Dinner at HHI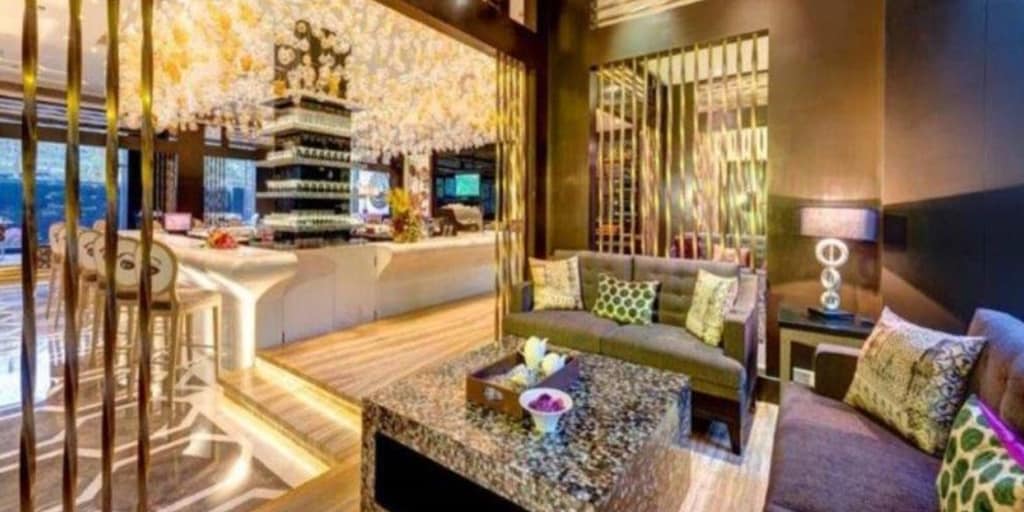 The HHI Select is another top romantic place for a heart-warming candle light dinner in Pune. Dine at a candlelight table and live the most relishing moments with your love. You can also opt for an outdoor seating arrangement to make the evening even more romantic.
Meet your culinary cravings with a wide range of menus, ranging from spicy Indian dishes to sizzling Chinese dishes. The menu consists of a 3-course meal that includes soups and salads, main course and desserts. Also, you will have a selected range of alcoholic beverages to choose from.
The Square Tingle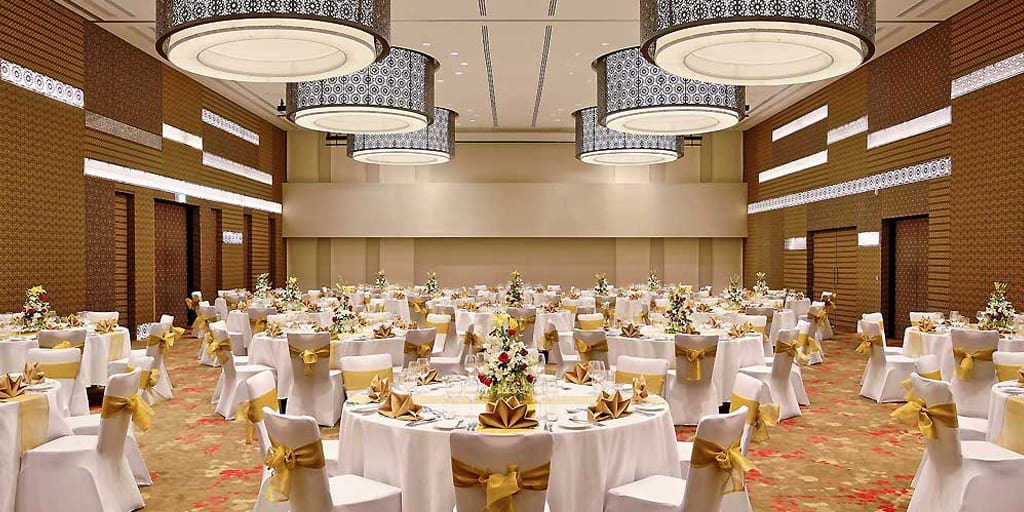 The Square at Novotel hotel is another famous place for Candle light dinner in Pune. Come and have your taste buds rocking with sumptuous flavours from around the world. The place introduces an extravagant buffet within a glossy ambience and live music. The restaurant also features splendid Indian and Continental dishes at live cooking stations.
Enjoy a 4-course dinner with your loved one consisting of soups, starters, main course and desserts. The deal also includes a complimentary welcome drink and a glass of authentic wine. For any specific occasion, this place offers you with personalized decoration. Along with this a bouquet of flowers and a delightful cake to make your special day even more memorable.
Candlelight Dinner at Latitude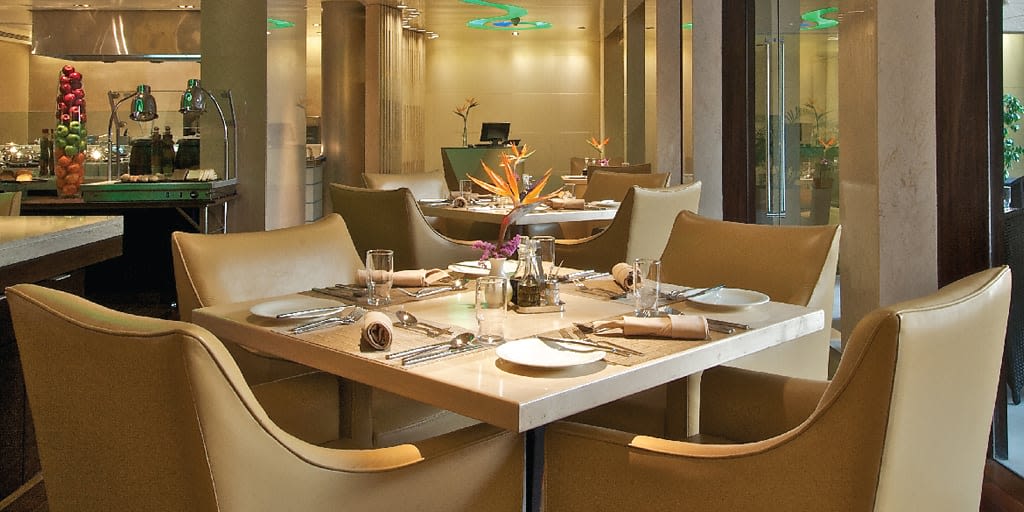 The Latitude at Vivanta opens up the other side of the Taj Group of Hotels. To put it in perspective, the Latitude is a perfect and worthwhile theme restaurant in Pune. This is one of the most popular spots for an unforgettable romantic candlelight dinner. The style and elegance of this place will leave you mesmerized. Latitude features trendy interiors, live cooking stations and artistic culinary presentations.
Enjoy a delicious meal accompanied by unlimited mocktails. The menu consists of four starters, two soups of your choice, four main courses, three desserts, tea and coffee. You can also savour the taste of a delicious cake provided to make your memories sweeter. A decorated table along with candlelight set up by the poolside arranged on request.
Poolside Candlelight Dinner at Gargee Grand, Pune

Imagine spending some quality time with your partner at a poolside covered with a soothing and soft ambience. Take a break from your life and enjoy a delicious and relishing Thai and other dishes from the South-East. The Galangal Grill at Gargee Grand is another top romantic restaurant for candle light dinner in Pune. Famous for its Oriental cuisine, it is also the only poolside barbeque restaurant in the city. It is popular for dishes from the South-East Asian countries like Thailand, Malaysia, Indonesia, Korea and China.
Your wonderful evening at Galangal Grill will begin with a refreshing welcome drink. Dine at a poolside table with an exquisite 5-course dinner. This 5-cource dinner consist of all the South-Asian delicacies and mouth-watering desserts. Come over for a delicious dinner at this place for a romantic dinner date.
4-Course Dinner at Royal Orchids Golden Suites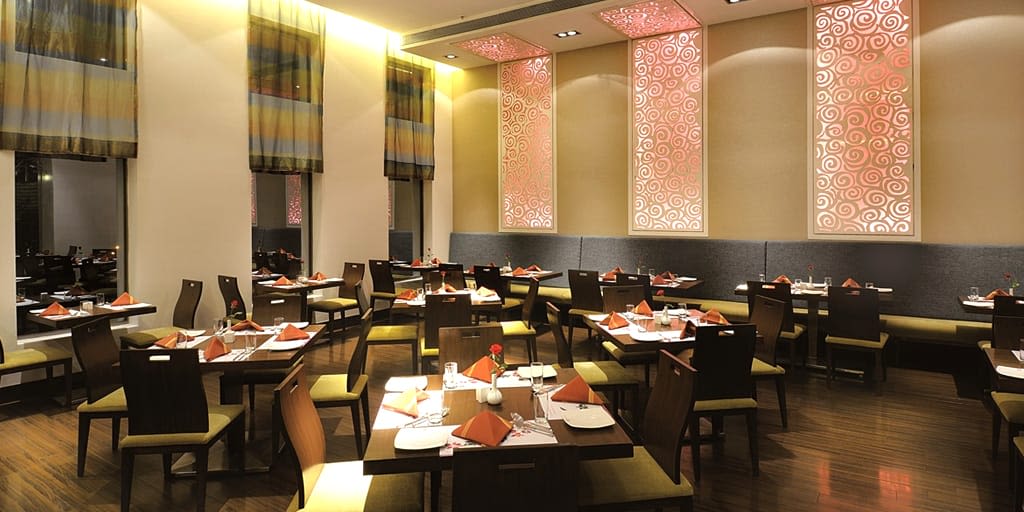 Royal Orchids Golden Suites, another one of the top romantic places for candle light dinner in Pune. This places is with boasts of fine dining experience with elegant ambience. You will have bar-cum-restaurant named Atrium Bar which looks romantic with lip-smacking food.
You may choose to indulge in some of the world's finest champagne, wine and other alcoholic and non-alcoholic beverages in the bar area. The menu includes starters, soups, mains and desserts along with unlimited IMFL. To take the romantic date to the next level, the restaurant offers a delicious cake and a decorated table at the poolside.
Atmosphere 6 – Romantic Dinner Over the Skyline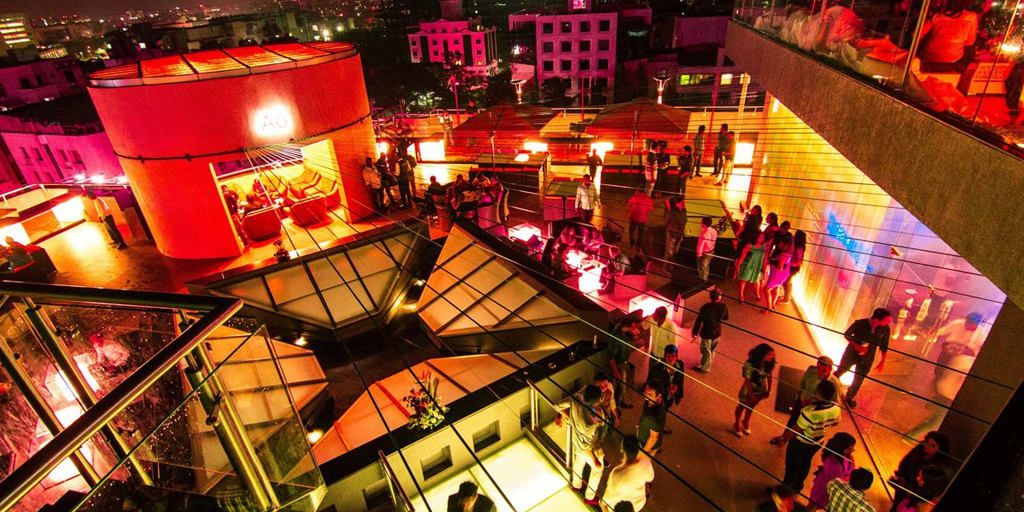 Come to the Viman Nagar and experience romance at the top of the world. Though not high in altitude, this setting of an open sky dinner date is impeccable. This place could get the authentic Chinese, Italian and desi North Indian cuisine.
Serving all these cuisine makes this place a most popular restaurants for candle light dinner in Pune. Alcohol served as complementary, inclusive within the package. Also, don't forget to try the Pinacolada, Hara Bhara Kebab and Tai Chi chicken.
Most Popular Restaurants for Candle light Dinner in Pune With the Best Ambience
Going on a date, be it at the start of a relationship or after marriage, is not only about the food that served to you, the ambience matters a lot too.
Why would anyone want to spoil a date by going to a restaurant that will burst your eardrums with loud music and lighting that hurts your eyes?
Candlelight dinner is something shared by a couple or a core group of people who want to enjoy each other's company. Here are some places that provide you with the most soothing ambience beside some mouth-watering cuisine.
Carnival Restaurant and Bar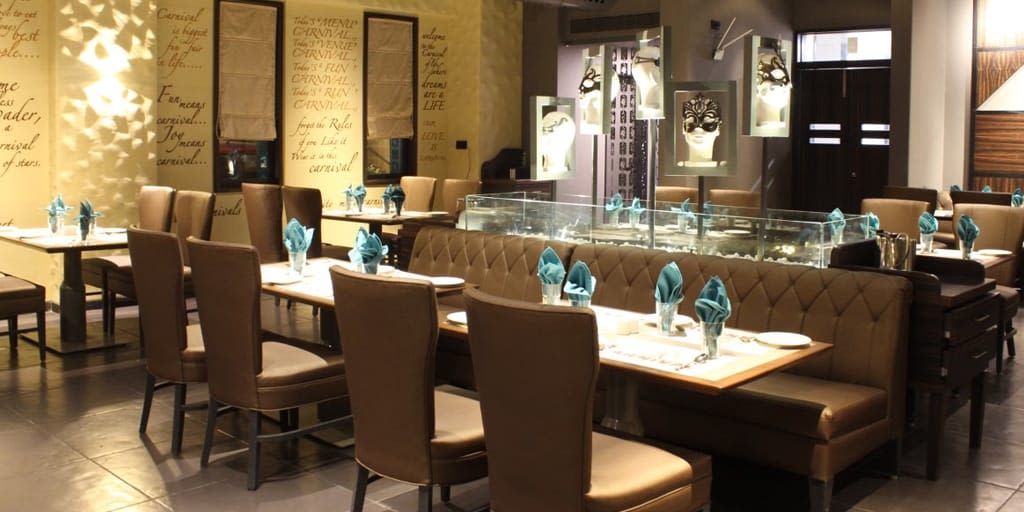 As the name reads, this restaurant is a carnival for you if you are getting decked up for a romantic dinner date in Pune with your loved one. The legacy of traditional ambience placed under the open sky with the right lighting to get your mood high.
Carnival Restaurant and Bar is best known for its colourful surrounds, seafood and spicy North Indian delicacies. The utmost courteous behavior of lip-smacking charcoal chicken and murgh mussallam served here. All this makes restaurant famous among the best spots for candle light dinner in Pune.
Trikaya – Where the Ambience Becomes Your Appetizer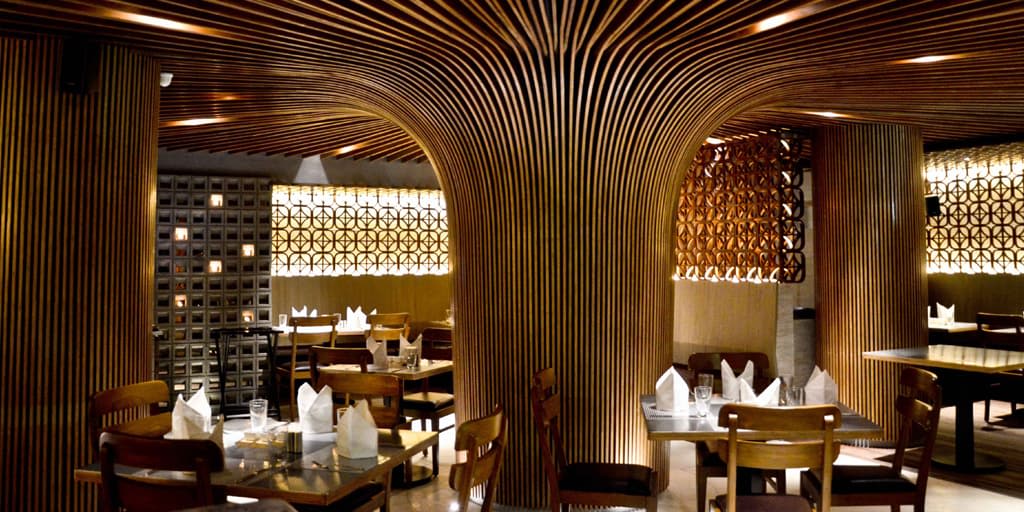 Sitting under the deep blue sky and spending some of the most precious moments of your life is the best way to pamper your love life. Relationship become stronger when you share the best moments and delicious food together at this candle light dinner in Pune. Trikaya is about savouring some quality time and delicious food. The soft lighting and the candle placed on each of the tables leaves no room for you to ask for more. And the food? It's finger licking. You get some of the most assorted dishes like pork rib, drunken pork and barbeque paneer. A complementary alcohol added in every package.
World of Veg – A Fine-dine Above The Horizon of City Lights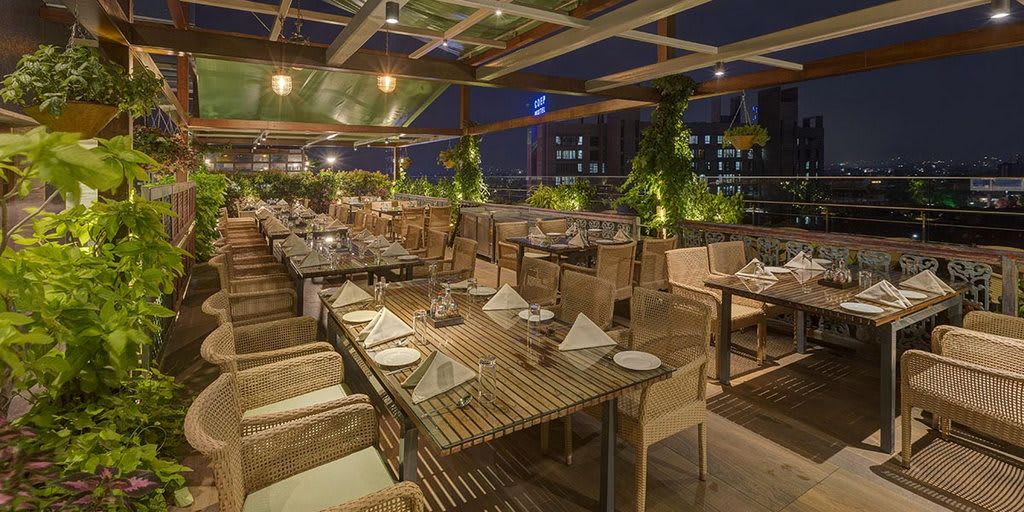 If you are a vegetarian and finding this world getting too non-vegetarian, you need not complain anymore. The World of Veg, situated at Shivajinagar, is a paradise for couples who love going the vegetarian way. You will love this uniquely-designed restaurant and will rate this one among the most popular spots for a candle light dinner in Pune. The vegetarian cuisine complemented by green and soothing environment with greenery and freshness. So when the city lights start hurting your eyes and take away the sheen off your relationship, give yourself and your date some peaceful moments.
Arthur's Theme – An Epitome of International Flavour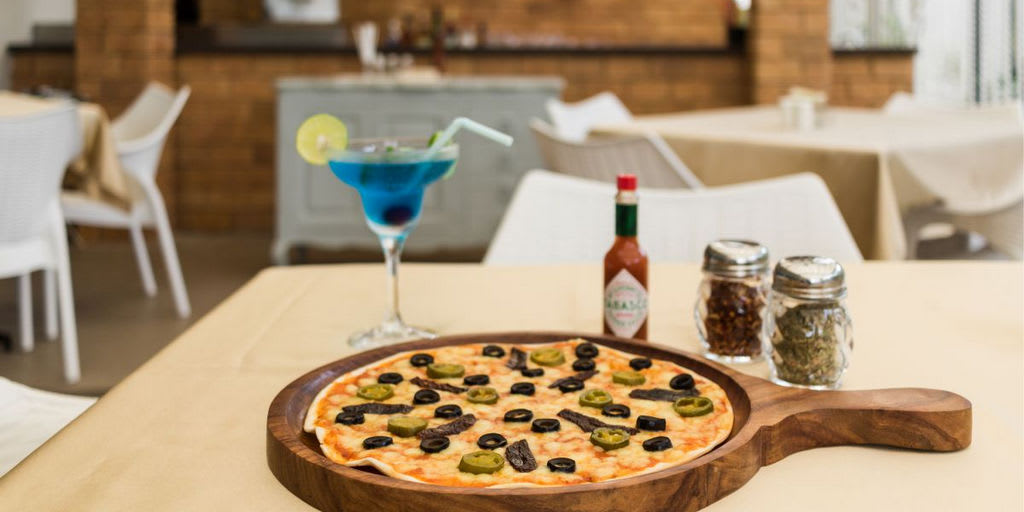 Arthur's Theme is your halt if you have been searching for a perfect restaurant that serves authentic Italian and European cuisines. Walk inside this lovely place for the best couple dining experience. You will witness the reason behind it being highly-rated among the best restaurants for candle light dinner in Pune.
If a romantic date is on the cards for you, come to this mood-setter and experience the exceptional surrounding and classy decor. The most delicious dishes like cottage cheese steak, seafood soup and minestrone served here. When you have a heart full of love and a plate full of mouth-watering dishes, you can forget the world, can't you?
Paasha JW Marriott – A Place of Sheer Excellence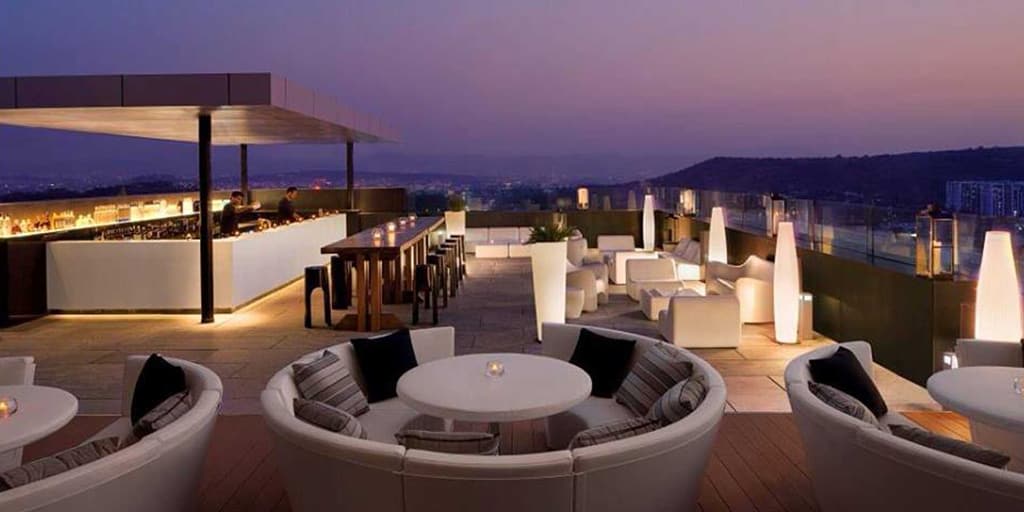 With the right combination of liveliness and excellence, the Paasha JW Marriott House is a place of the extravaganza. This luxury restaurant is often ranked as the best place for a romantic dinner in Pune. The restaurant is set up on a rooftop, which provides a good view of the city. The ambience decorated with soft and bedazzling lighting which makes it a must-visit for lovebirds. Plus, treat your tongue and your appetite with some of the best North Indian dishes like Chicken Peshawari, lamb chops and Kakori kebab. The place, with all its classy environ, is a must visit for all the sassy birdies around.
Sen5es – Treat Your Love and Senses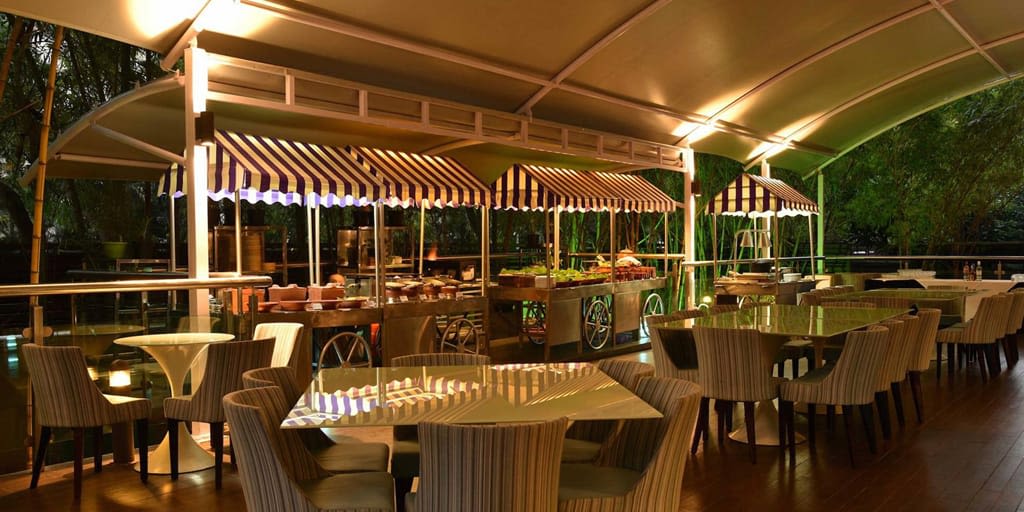 Sen5es bulges the list of the best candlelight dinner restaurants in Pune further. You will cherish the open starry sky while sitting and spending some time with your partner. What makes this rooftop restaurant special is the way it entices romantic couples into the Pune nightlife. It is one of the countable few that serve food to romantic dates till it's well past midnight, almost four in the morning.
Experience the romance surround out as you gather up your emotions. Express them through words while overlooking the city that engrossed in deep sleep. Be it a midnight buffet destination or a romantic dinner, the Sen5es will never disappoint you.
Pamper Yourselves with These Famous Restaurants for Candle Light Dinner in Pune
The idea of pampering your near and dear ones never gets outdated. There are plenty of ways to pamper your beloved person. If you are in Pune and hard to find a way to express your love and care to your loved ones, then you may refer to the above places. Visiting to these places with your loved ones will make you a perfect romantic date. With these above suggestions, your much sought after plan for a romantic candlelight dinner in Pune would get easier.
When you are out with your partner, you expect the most soothing ambience, mouth-watering food and the most courteous staff serving you. Isn't it? Yet, even the smallest uncourteous behaviour may end up giving you the most disappointing experience of your life. So sorting out the best restaurants that known to provide the best quality of food, ambience and excellent hosting is most important. After all, spending time with your partner is sheer bliss and nothing should hamper it.
Apart from relishing a candlelight dinner, there are a lot of other things to do in the theme restaurants in Pune. You may go for a day outing or experience the happening Pune nightlife. You may also visit some of the top theme restaurants in or you may meet your taste buds trying out the street food in Pune. The city is never short of excitement, be it during the busy days or under the lights.
So if you are planning a trip to Pune or the one already in, or one among the many who bored following the same work routine every day? Spice up your life and give your relationship that much-needed spark by gifting yourself and your partner with Time.
Tags
Comments