Top 10 Candle Light Dinner in Mumbai to Hideout For Lovebirds!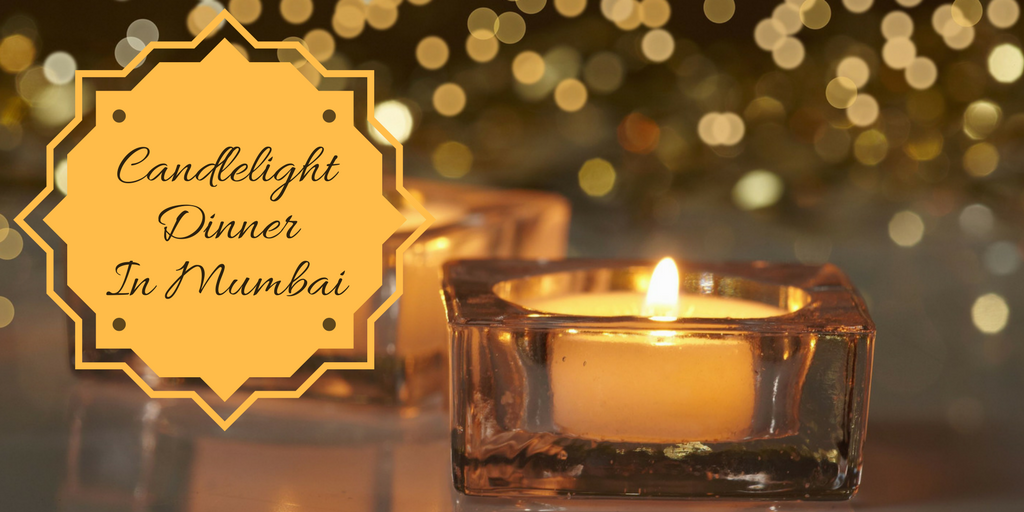 Mumbai, a city that never sleeps has a romantic side as well. If you are wondering where to take your beau for the next surprise date then we have prepared a list of best candle light dinner in Mumbai. There you can relish the best cuisine in a truly romantic ambiance.
Eat, drink and be merry, this simple rule can make your date truly memorable. Whether you want to declare your love or just want to send a gentle reminder to your better half that he/she still deserves the special treatment. Spending some quality time will definitely keep the flame glowing.
The idea of a romantic date is no more limited to, the mountains and sea, now couple finds a romantic interest in different activities. They are opting for yoga classes, dance class, or plan a visit to the spa all these unconventional yet romantic gesture can make your life more beautiful. The idea is simple, to spend more quality time with each other. Though the concept of romantic dates keeps changing, the charm of romantic candle light dinner in Mumbai is still high among the couples.
You don't have to wait for the special day to celebrate the love and joy. You can make any day a special one. All you have to do is to plan something really exciting and romantic for your partner. There are various places in Mumbai that are perfect for a romantic hangout.
If you are planning a romantic date for your partner, then here we are sharing top candle light restaurants in Mumbai where you can not only bribe your taste buds with some exotic dishes but can also woo your spouse with love. This will surely help you in winning some admiration from them.
Top 10 Romantic Restaurants for Candle Light Dinner in Mumbai
Candle light Romantic dinners at Indigo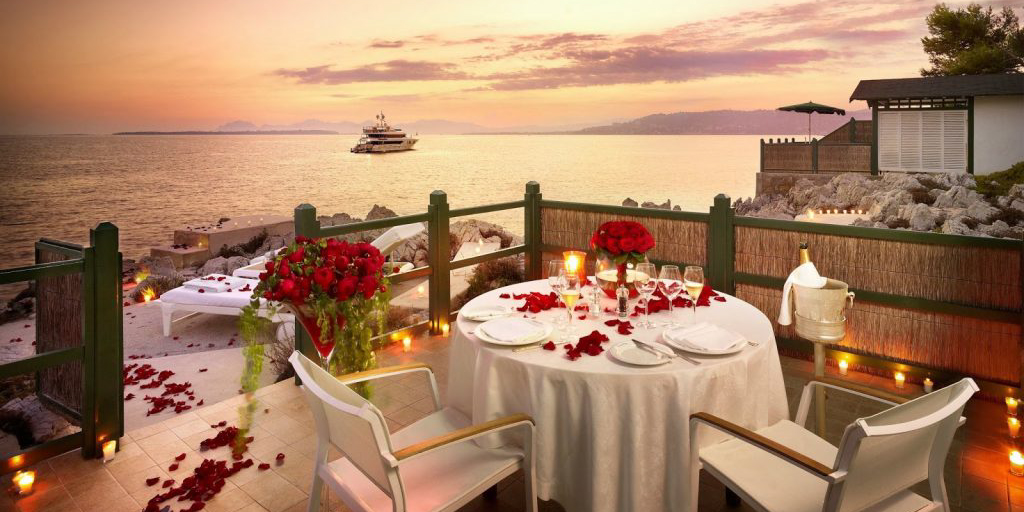 Dine at a candlelit table and instill romance in your evening. You can even opt for an outdoor arrangement for the most romantic evening. There you can enjoy delicious Italian, Continental, and European cuisine. Don't forget to gulp some an exotic bar menu, a classic ambiance, and a spectacular outdoor seating at Indigo located in Colaba. You can satisfy your senses with Kokum Fizz, Bruled Artichoke, Crispy Skin Red Snapper, Deconstructed Tiramisu Coffee, Warm Toffee Pudding, Pickled Chilli Spiced Grilled King Prawns, and many more cuisines.
The rooftop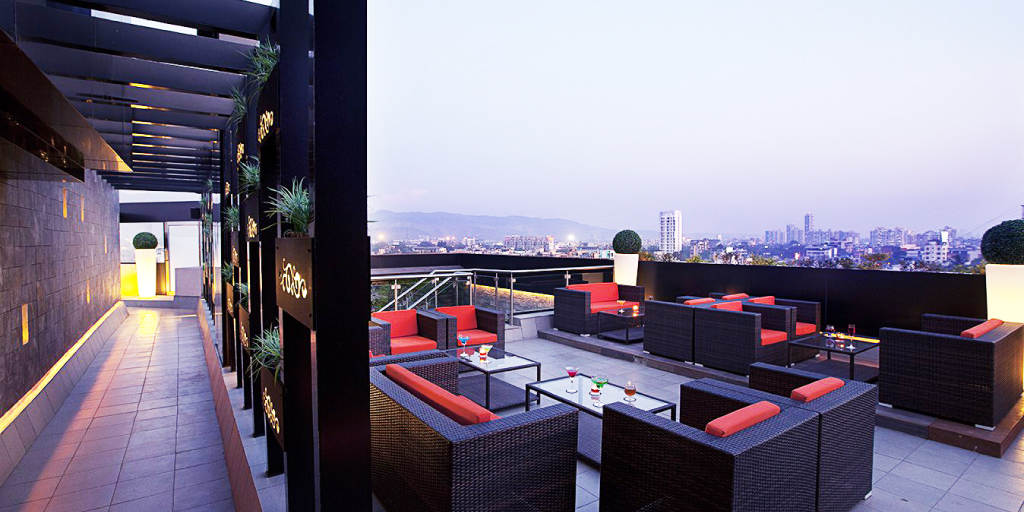 Yogi Executives: Think about a romantic date and rooftop will definitely catch your imagination. The Rooftop, one of the most famous romantic places for candle light dinner in Mumbai has all the charm and element to make your date special. Here you can enjoy Indian grills, Asian and Mediterranean cuisines.
The well-stocked bar enriched a wide variety of cocktails, from all across the globe are ready to welcome you. The serene ambiance, under the clear blue sky, is all you need for a romantic dinner.
Romano's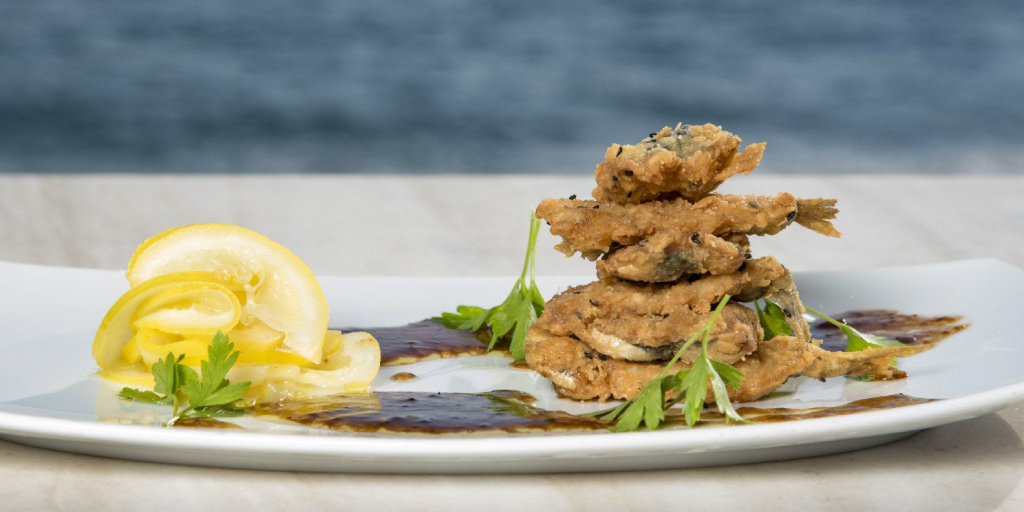 Famous for its exotic European and Indian dishes, this fine-dining restaurant can be a perfect place for a romantic dinner. One of the finest restaurants in Mumbai, it is a perfect place for family outing and couple's romantic escape. Reserve a table for two and experience warm hospitality and exotic ambiance. Its crowd, interior and most of all, delicacies all are beautifully aligned to give you a memorable experience.
Seven Kitchens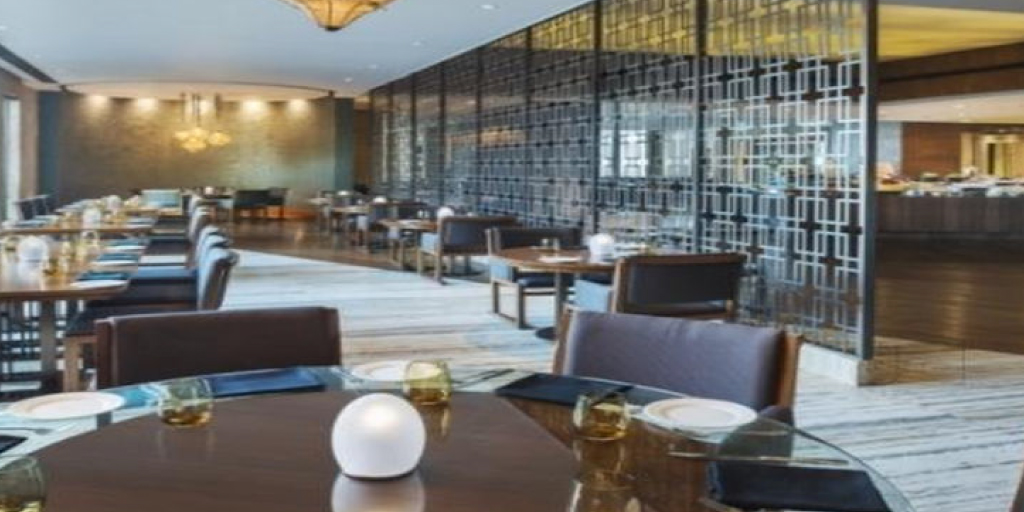 A perfect place for foodies, the Seven Kitchens has everything that could make your romantic date a perfect one. The restaurant offers Italian, Oriental, Indian, Japanese and Mediterranean cuisines. Seven Kitchens is the perfect place for a Sunday Champagne Brunch and a romantic dinner date. If you have a special love for oriental dishes, then Seven Kitchens is the place for you.
Souk, The Taj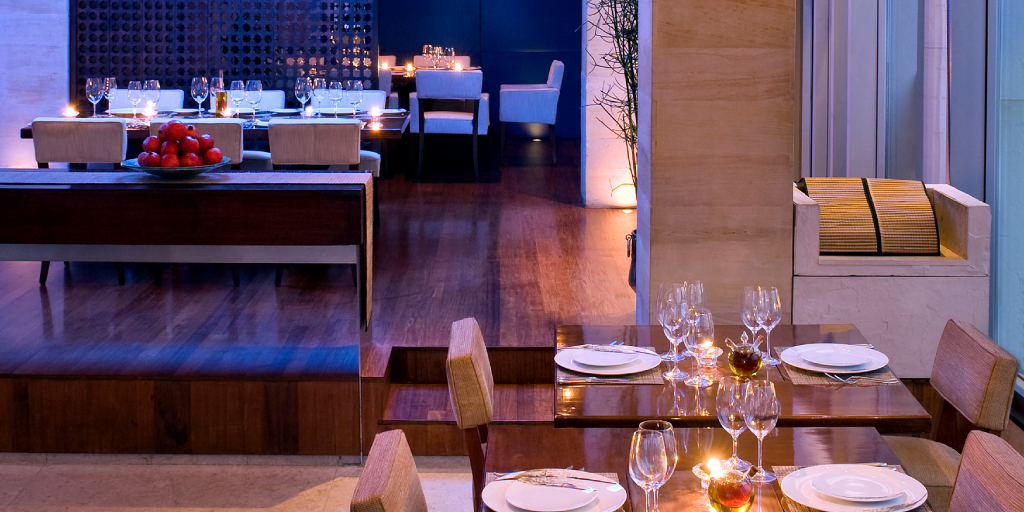 An extravagant rooftop affair, Souk at The Taj Mahal Palace will take you to the Middle East experience. here you can relish some of the finest Eastern Mediterranean dishes, Brewed teas, and coffees.
The breathtaking exotic panoramic views will definitely make your Sunday brunch with champagne a memorable one. The exotic sea view, decor, rooftop ambiance can double the joy of relishing Chocolate Cake, Mezze Platter, Shawarma, Baklava, Lebanese Pizza, Coffee, and Mint Tea.
Pali Village Café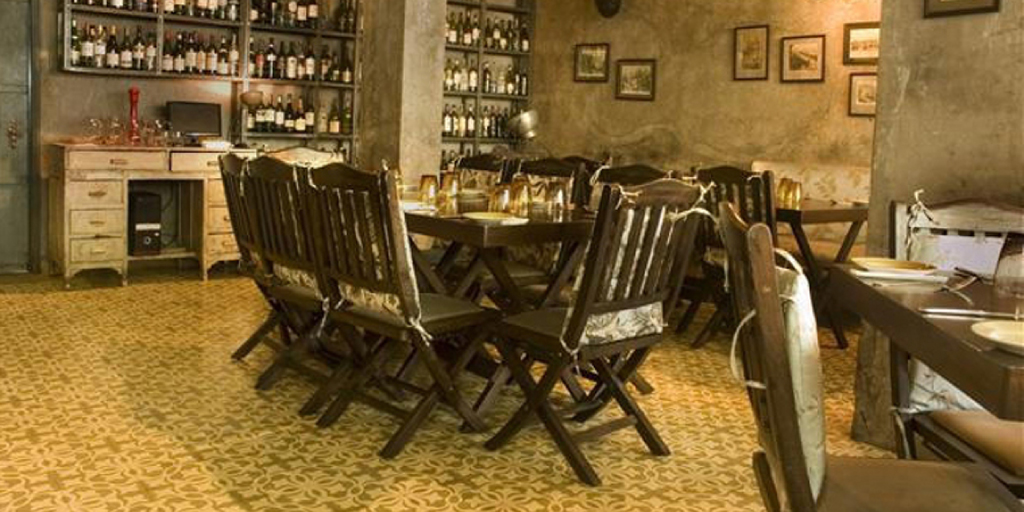 If the two of you love exploring something different and love to break stereotypes, then Pali village café is the place for you. Popular among youngsters, its ambiance and atmosphere will give you a promising vibe. Well, you can explore the romantic side here at the balcony section. Book private two-seater tables and enjoy thin and crisp pizza, along with Panna Cotta and gulp it all with classic wine. Now, this is something that I call romantic.
Skky, Ramada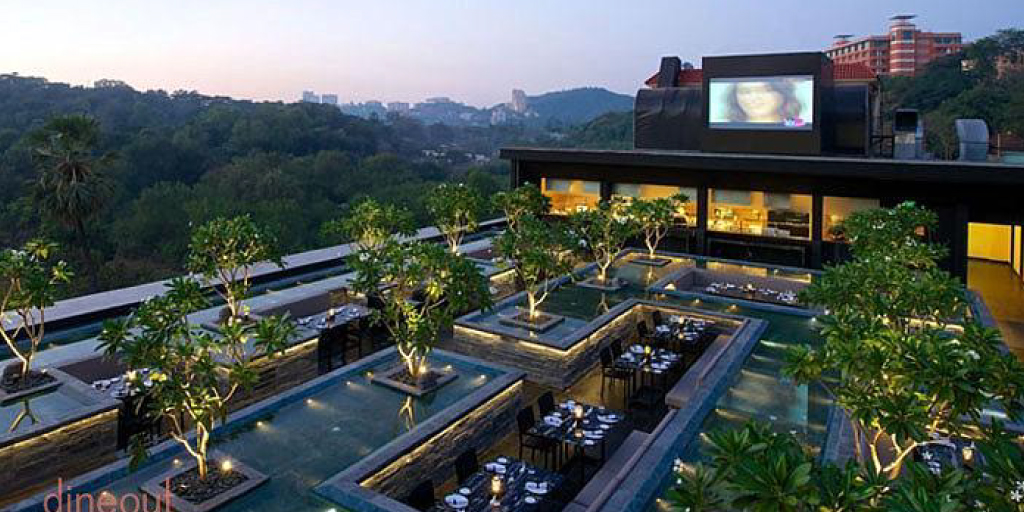 If you have been searching for the location where you can declare your undying love for your beloved then Skky is the place for you. Located in Powai this signature restaurant and bar, offer one of the best rooftop dining experiences in Mumbai.
Tantalize your taste buds with a selection of Pan Asian cuisine, Gourmet Pizza, and Middle-eastern delicacies. The lush green view, flowing water and clear blue sky, all are eagerly waiting to be the part of your romantic declaration. Book a seat for the two and get ready for the weekend full of romance and surprise.
Asilo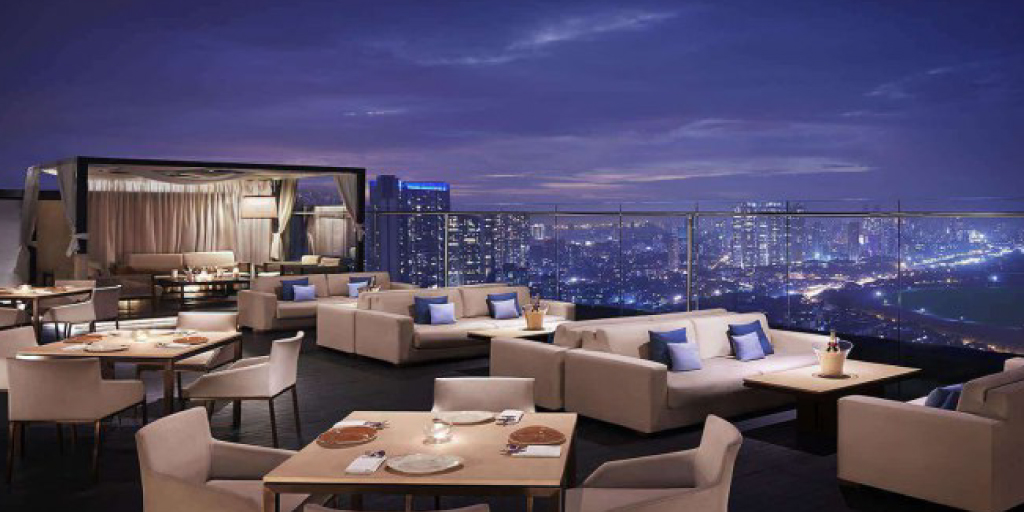 Asilo, one of the finest restaurants in Mumbai, it is known for the breathtaking interior. Its Mediterranean ambiance, exotic food, and appealing interior turn it into a perfect place for a romantic dinner date. What else you need to make your romantic date a perfect one. Famous for its grilled foods and cocktail, this open-air lounge can be the perfect place for a romantic dinner date.
The Tasting Room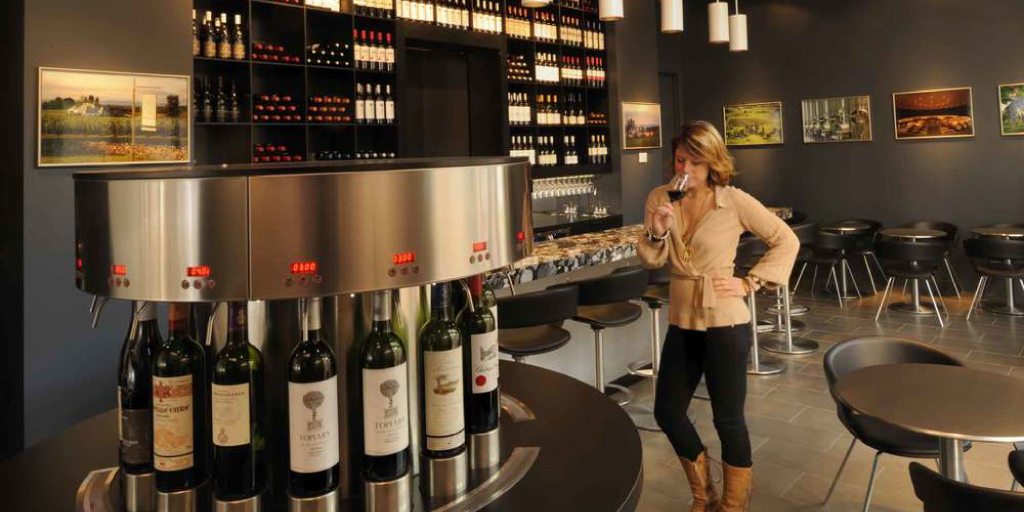 Perfect wine and sumptuous meals are the two main ingredients to make your date a memorable one. The enchanting interior along with the mouthwatering Mediterranean dishes and more than 300 varieties of wine will surely impress you and your sweetheart. What are you waiting for, reserve your seat and plan a perfect romantic getaway with your beau?
The Sassy Spoon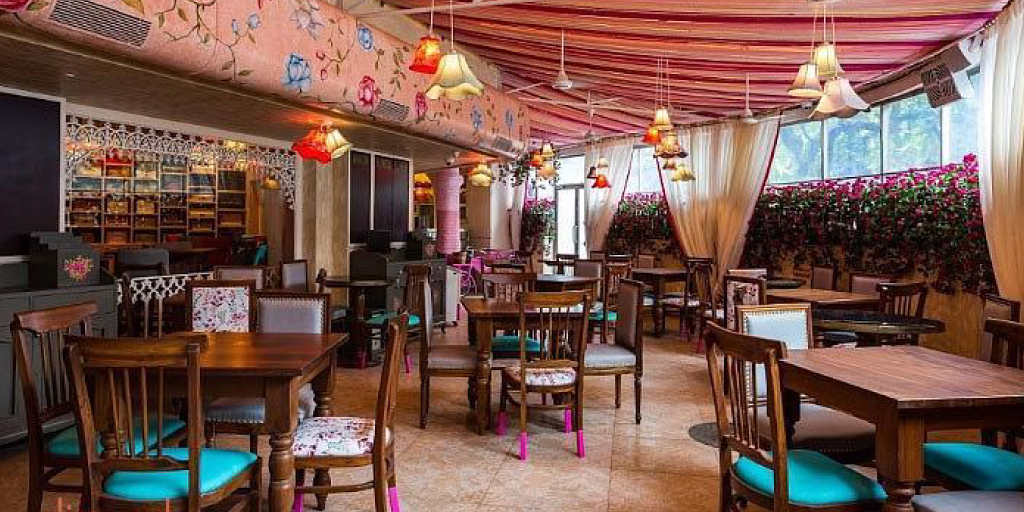 As the name defines, it is one of the most stylish restaurants in Mumbai. Located in Nariman Point, this French-inspired hotel will definitely impress you with its irresistible interior. The delicious food and exciting dessert menu of Sassy Spoon is all you need to make your romantic date more exciting.
There are various ways to pamper your spouse and if you are in Mumbai, then you can easily find hundreds of ways to show your love. Explore various weekend getaways in Mumbai where you can visit with your partner for a perfect romantic date.
The idea of romance is no more restricted to candle light dinner in Mumbai and you have various hangouts places to have delicious street food joints. Now couples are trying different activities. They are joining fitness centers that offer a yoga class for couples, dance classes or choosing an activity that keeps the two involved.
Mumbai the city will never disappoint you. When it comes to planning a romantic surprise for your sweetheart, this city will give you wide range of options. The idea of a romantic date is quite subjective, it depends on the person what they consider as a romantic getaway, yet there are few activities that we can safely term as a romantic idea and candle light dinner in Mumbai is one among them.
And when the dinner is enjoyed by the two loved birds at a rooftop where stars and swift breeze are happily accompanying them, they can weave some of the most beautiful memories of their life that will etch to their heart forever!!
Tags
Comments