Adventure Places To Go Camping Near Mumbai!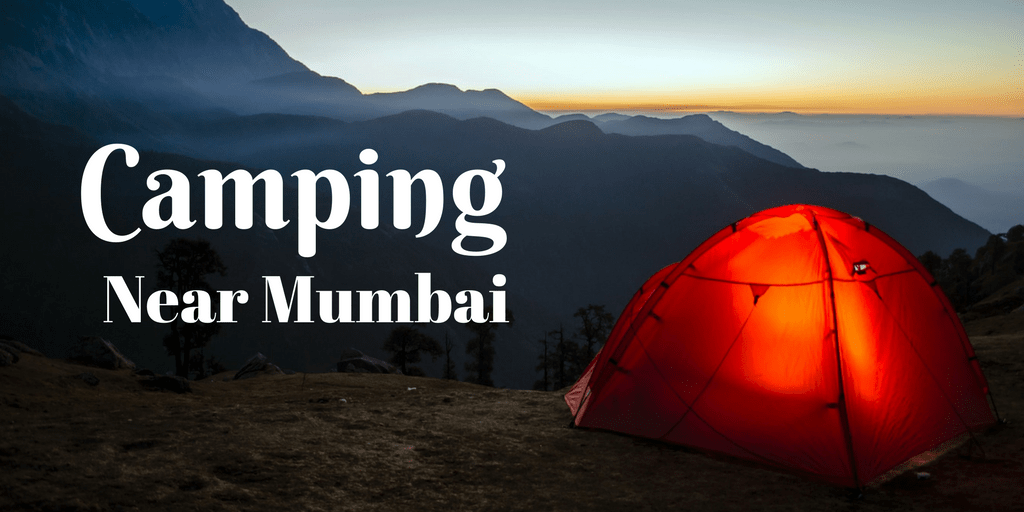 No other city can beat Mumbai's lifestyle. Be it the street-food or the night life, Mumbai is known for its fun and frolic nature. The city gets lit up every night and is popular for its nightlife as well. Mumbai is the city for people who love to make merry and also a city of quiet offbeat camping destinations.
The capital city of Maharashtra has some of the best camping sites and a lot of trekking and this made all the adventure enthusiasts love Camping near Mumbai. With some of the beautiful locations and amazing destinations, planning for camping in and around this city can be truly fun. Camping can be one of the exciting activities when you are with like-minded people and a group of adventure seekers. All you need is the right spot and the right equipment to carry when you decide for Camping near Mumbai.
Mentioned below are some of the best camping sites in and around Mumbai and these places would certainly come handy when you are jotting the list of places for camping.  Mind and soul requires a kickback and an escapade from the chaotic city life atleast once in a while, but narrowing down on the right place is a must.
Camping near Mumbai
Dhak Bhairi Camping – 101.8 km
This can be one of the most thrilling and also an exciting trek trail when you are in a large group. Located in Thoran village, this place is surrounded by lush green forests and is serene. All you need is a tent to settle down and a peaceful spot to watch the sun going down leaving the sky painted with hues of red and orange.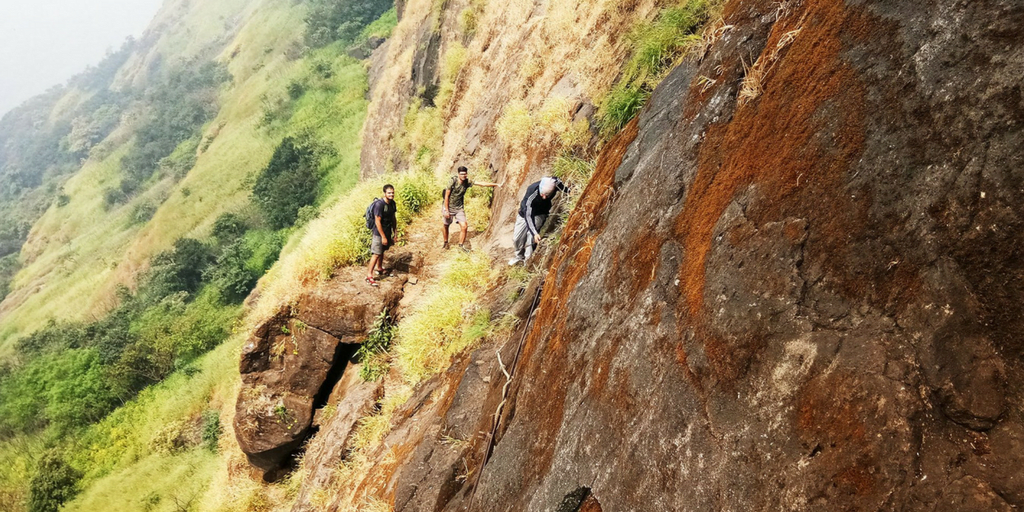 This can be a completely refreshing Camping near Mumbai as it is still untouched and unexplored by a lot of people.
Mukne Dam – 151.9 km
The nature here gives you a total different experience and especially next to a dam where you get to listen to the melody of the flowing water and also experience the coolest breeze. This is one of the best places for Camping near Mumbai as you get to see some of the oldest forts from the Sathavahana dynasty.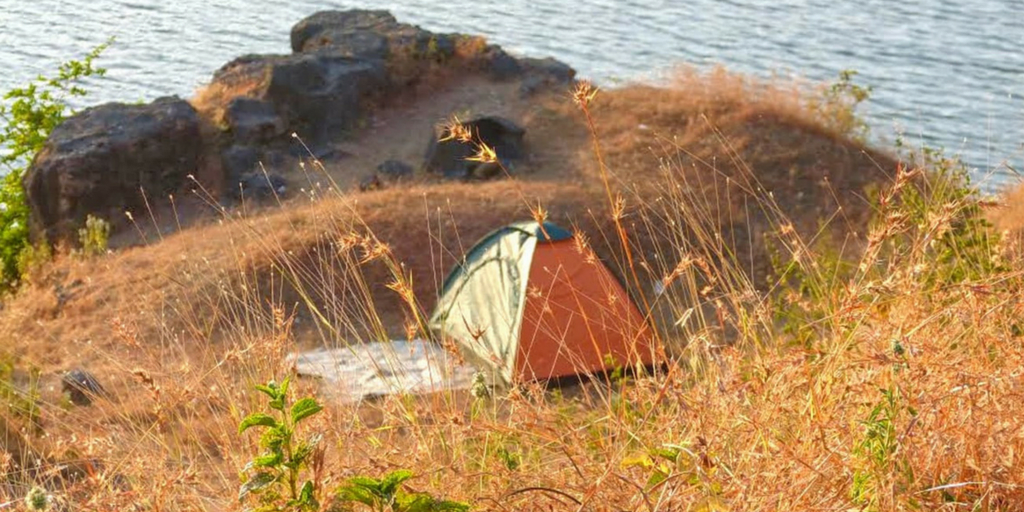 This place is frequented by a lot of trekking enthusiasts and also a perfect spot for swimming and other adventurous activities. Camping along with trekking can be the best combo when you are here.
Fireflies camp at Bhandardara – 163.8 km
Who doesn't love to be around natural light which gets emitted by fireflies?  Fireflies' camp at Bhandardara can be one of the best places for Camping near Mumbai. Since this is the season for the glowing worms to mate, this is when you get to entice the true nature of the beauty.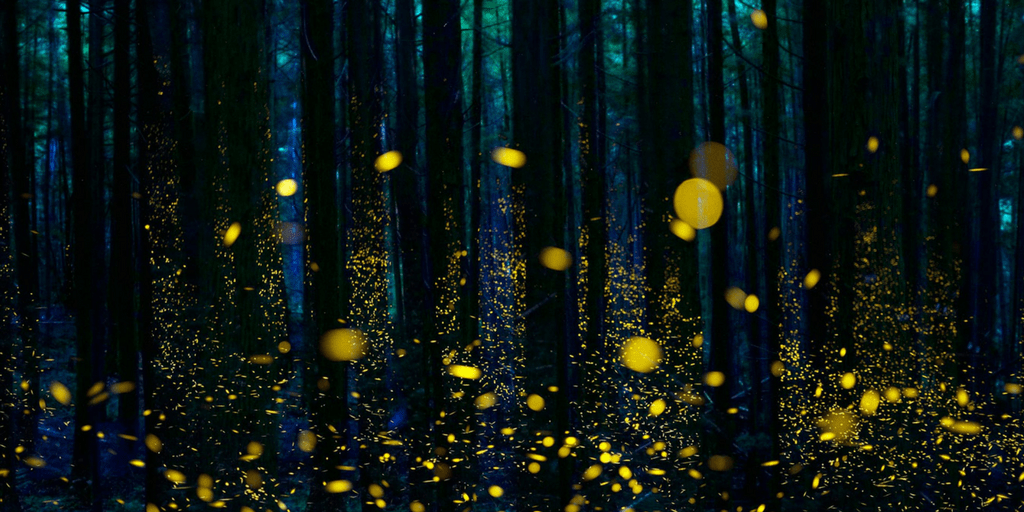 Hit Kasara, get to the campsite and wait for the natural florescent light to start glowing from the lovely fireflies along with the stargazing activity. Settling down in the tents and playing dumb charades with your gang can also be a wonderful experience to relish and make lovely memories.
Kothaligad Camping – 89.2 km
This can be a different trek and a camping when you are planning for places for Camping near Mumbai. Going on a trek and camping under the moonlight can be one of the best things that can happen to any trekker. Walking in and around the greenery during the moonlight can totally enthrall you because the beauty of the place changes during the night and seeing it through naked eyes can be a wonderful sight.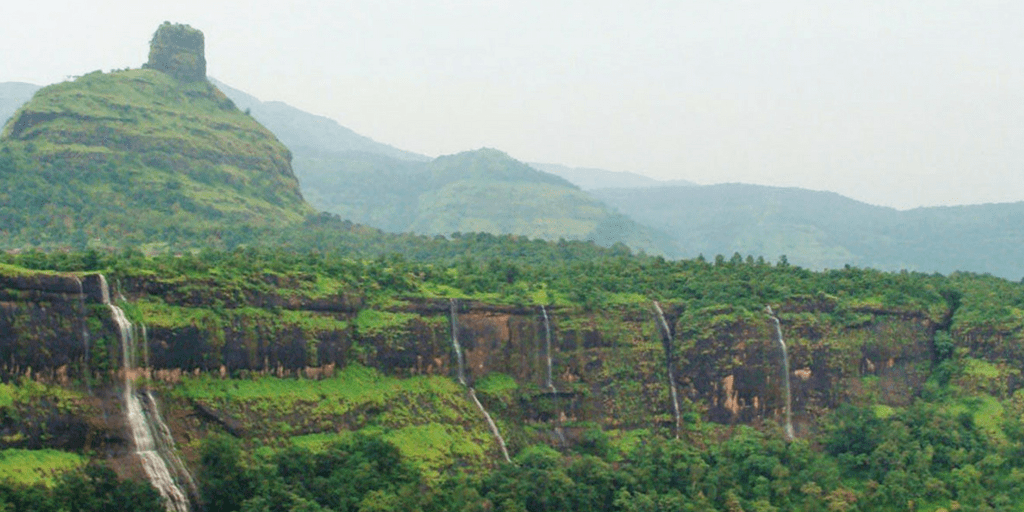 Kothaligad Camping is close to Raigad and this can be a true delight if you like to walk in the moonlight.
Camping in Palghar – 115.2 km
Beach camping in Palghar can be one of the most amazing experiences when you are planning for Camping near Mumbai. Camping along the beachside and indulging in various adventurous activities like Camel ride and beach football can be totally exciting.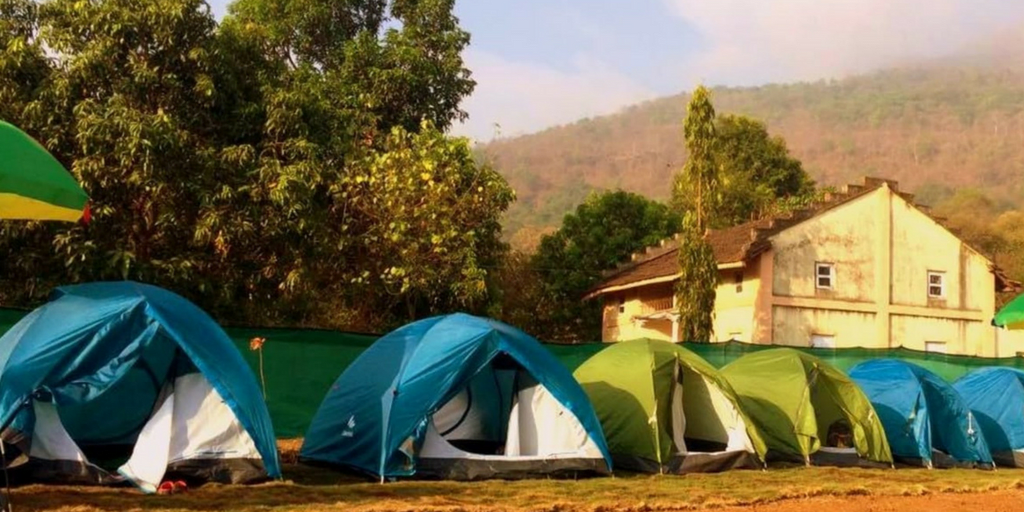 This can become one of the most memorable camping as Camel ride is uncommon in these regions and if you are in for some exciting things to do then this is one of the must attend camping sites. Also enjoy the bullock or a tractor ride along with some yummy barbecue.
Barvi dam Camping in Badlapur – 66.2 km
Staying overnight in the cottages around Barvi Dam in Badlapur can give you an adrenaline rush. With the exciting activities like zip lining, rock climbing, and kayaking everything here is a must do because you would be doing those activities amidst dense forest and doing things in its natural habitat can be thrilling.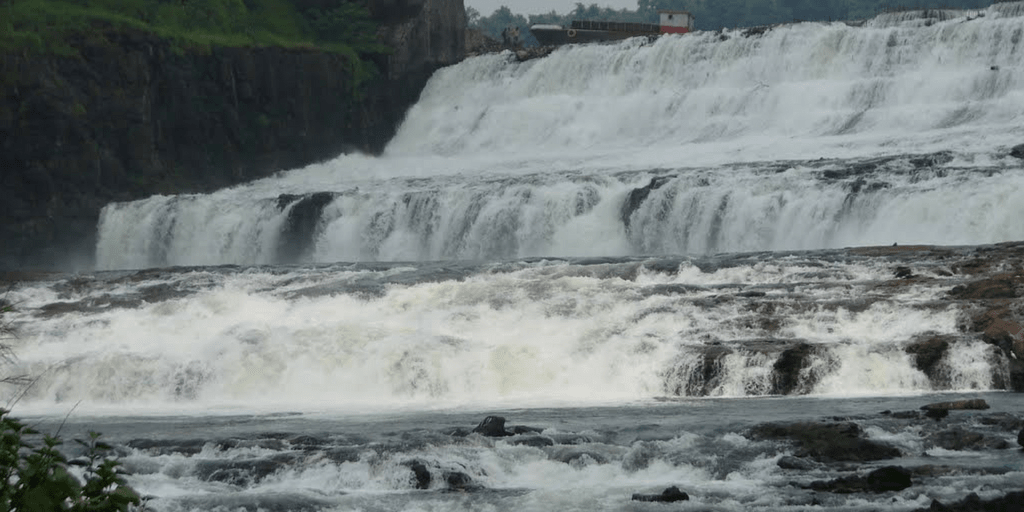 Hence, Barvi dam camping in Badlapur is one of the known places for Camping near Mumbai. Do not miss out to visit this camping site when you are in and around Mumbai.
Murud Janjira – 158.6 km
This is one of the perfect weekend getaways after a tiresome week. Hanging out in the nature and spending some relaxing time can be highly beneficial for both the psyche and body. Murud Janjira Camping site near Mumbai is one such ideal place which offers a plethora of activities along with picturesque views.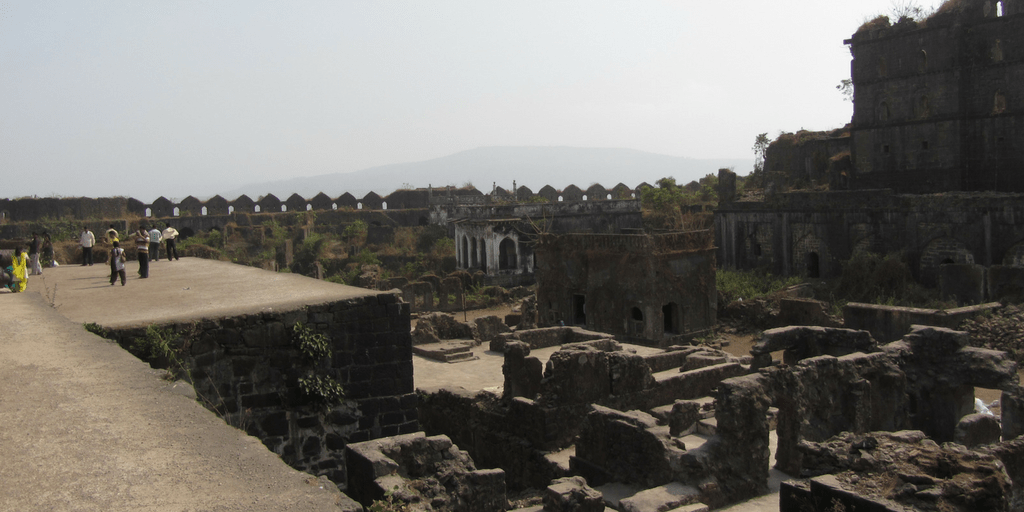 The place is quiet hence, for solitude seekers this can be an apt place. Also, known as the fishing hamlet; you could certainly carry your fishing equipments while you go camping to this place. This can be one of the most mesmerizing places for Camping near Mumbai for water lovers and also you can visit the Murud Janjira fort when you are camping in this place.
Kolad – 126.6 km
Kolad is one of the most serene places to visit when you are in Mumbai and camping in this region can be rejuvenating and an exhilarating experience. Camping in the sites of Kolad with a large group of people would leave you blissful as it transports you to a dreamy land.
This is one of the best places for Camping near Mumbai and do not forget to indulge in the activities like rowing and swimming and also take a walk in the sublime nature and let your stress away.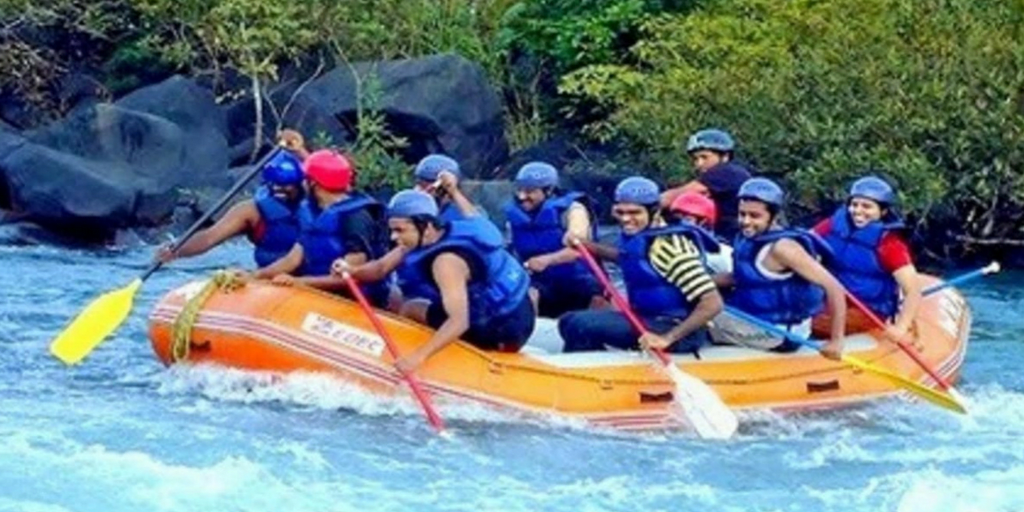 Also, do not forget to tantalize your taste buds with the Konkani –Maharashtrian delicacies while you are in the cottages. Camping here is certainly a must do thing with family and dear ones.
Camping in Thakurwadi – 144.8 km
Not too far away from Mumbai, driving down to Thakurwadi would take you to explore the veiled beauty of true Mumbai. If you would love to let yourself lose in the true beauty of nature in a small countryside village, then you have chosen the right destinations for Camping near Mumbai.
The village Prabalmachi in Thakurwadi is tucked safely in the laps of Western Ghats and the scenery here is so enticing that you would certainly love to spend more than the days planned.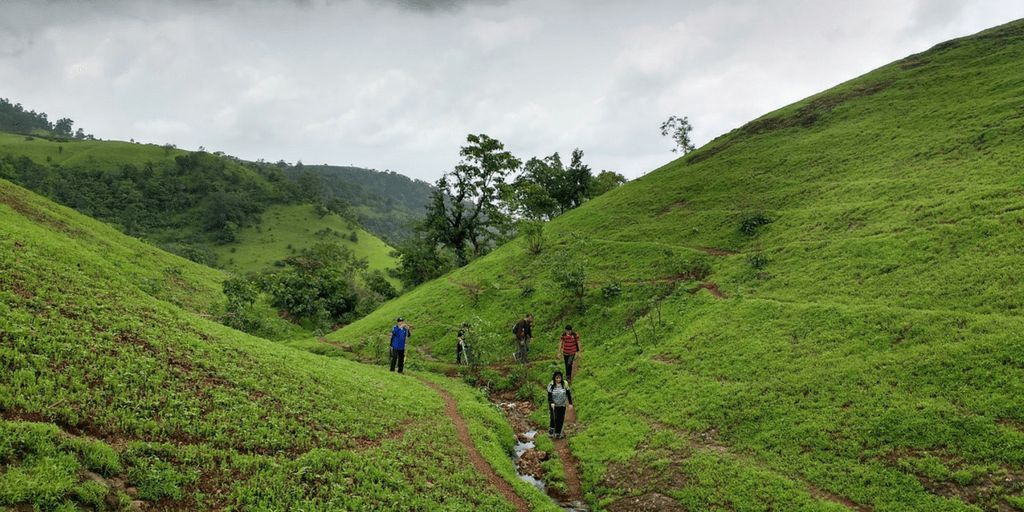 While you choose this place for Camping near Mumbai it is rest assured that you are in for some real adventure along with lovely nature and majestic forts of Prabalgad and Kalavantin.
So, if you are still thinking which camping site to look for while you are in Mumbai, you should not be thinking twice if this place crosses your mind. Gather your friends and explore this hidden beauty and get yourself rejuvenated.
Korigad in Lonavala – 105 km
For both Mumbaikars and Puneris, Korigad camping site can be one of the best choices. Night trekking to this place can unveil a lot of beautiful sights and also you can choose this place to get away from the hustle bustle of the busy work life.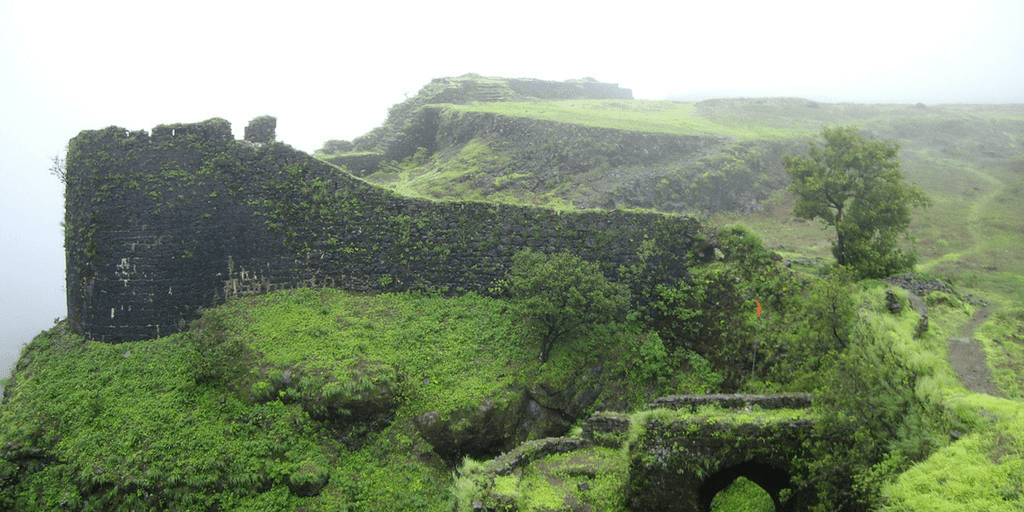 There is not much to do here but spending time along with your friends gazing at the stars can itself be a total relaxation. Along with stargazing, you could also pick a spot for campfire and arrange for a barbecue as well. Do not forget to carry some soothing music along with you to dance around the fire when you choose this place for Camping near Mumbai.
Camping in Aundoli – 89.8 km
This can be one of the perfect spots if you are planning to spend time with you family. Visit this rambling beauty with your family and make them feel special. With the striking landscapes, beautiful vistas covered with lush green trees this place becomes truly a heaven to be explored with family.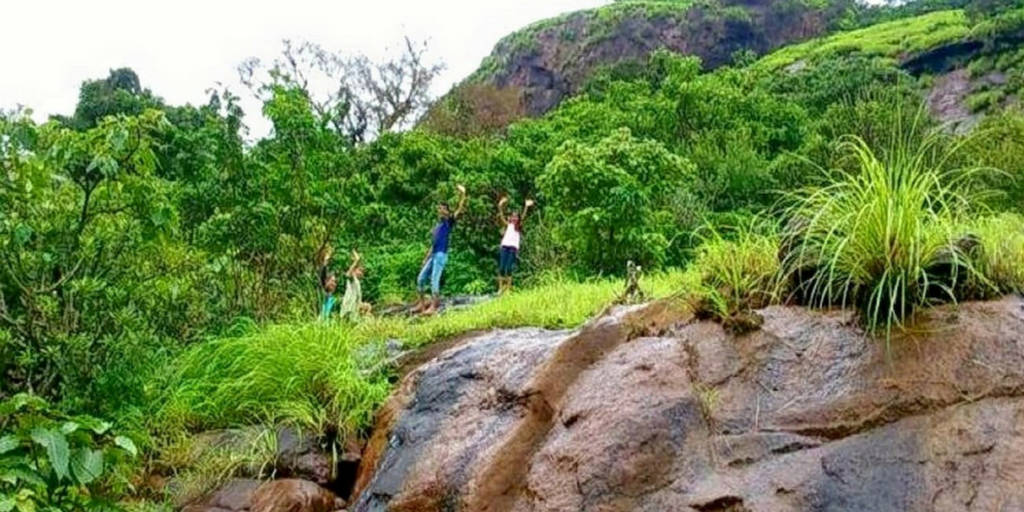 This place is best suitable for family for Camping near Mumbai because of the beautiful trails and also one can enjoy their time pampering different breeds of horses and also indulge themselves in the farm activities as well. What can be so soothing than spending time with the nature in her true form isn't it? Give your family the best surprise gift ever and spend quality time with them.
Kamalgad camping – 260 km
Satara is one of the best places for Camping near Mumbai. This place is a true destination for travelers and with the gigantic forts and massive hills, Satara is one of the most sought weekend destinations, trekking and camping places in and around Mumbai.
Kamalgad camping is one such camping atop the Mahabaleshwar hills. Trekking to this fort is a great deal because of its strategic location. The scenic view of the fort can be spotted right from the Pasarani Ghat hence; this is one of the best places for people who hang around with their cameras. Kamalgad is one of the most favorite places for Camping near Mumbai because of its ravishing and untouched beauty.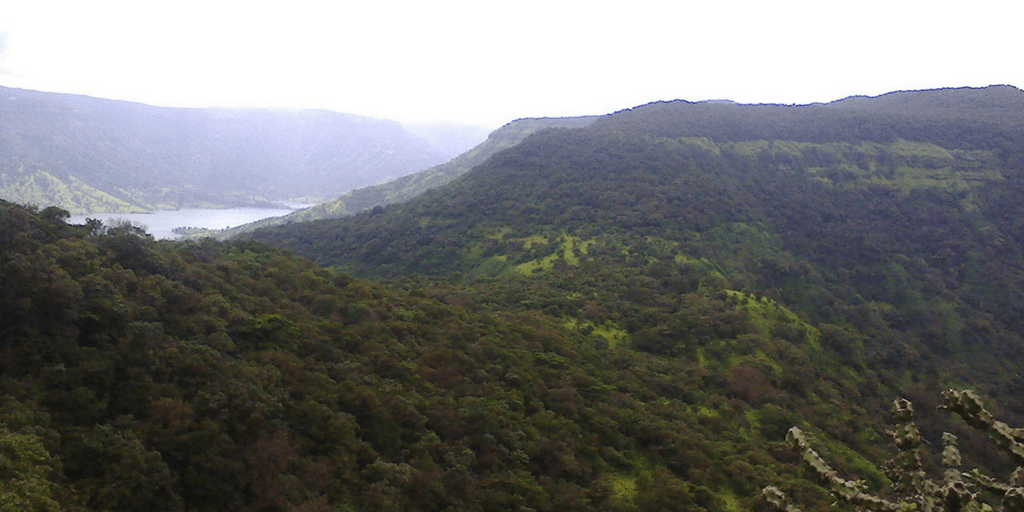 Well, did you know that the famous movies like Swades and Being Cyrus were shot here and also this fort has a great legend to boast about!
Gorakhgad fort – 94.6 km
Maharashtra, the land of Marathas is surrounded by a lot of massive forts fortresses and every fort sings of the glorious past and is known to have stood the test of times. One such fort is the Gorakhgad fort which is located at a very closer proximity from the city of Mumbai and this is one of the best places for Camping near Mumbai.
The best part about camping in this place is that it relieves you from carrying the extra luggage! Yes, you do not have to carry any tents to camp at this site as there are caves and experiencing a night at a cave is quite thrilling, isn't it? Enhance your experience of camping by going back to the days of caveman and live in your own fantasy world.
Spending time in the age old caves is truly an amazing experience after trekking to the peak of the hill. Basking in the beauty of the divine nature amidst some of the devotional songs sung by the locals in praises of Lord Shiva can make your experience all the more celestial.  Hence, Gorakhgad fort is one of the best places for Camping near Mumbai.
Karnala – 51.4 km
For a quick camping away from the noisy city and for a stress free weekend, pack your bags off to Karnala. This can be one of the coziest places for Camping near Mumbai.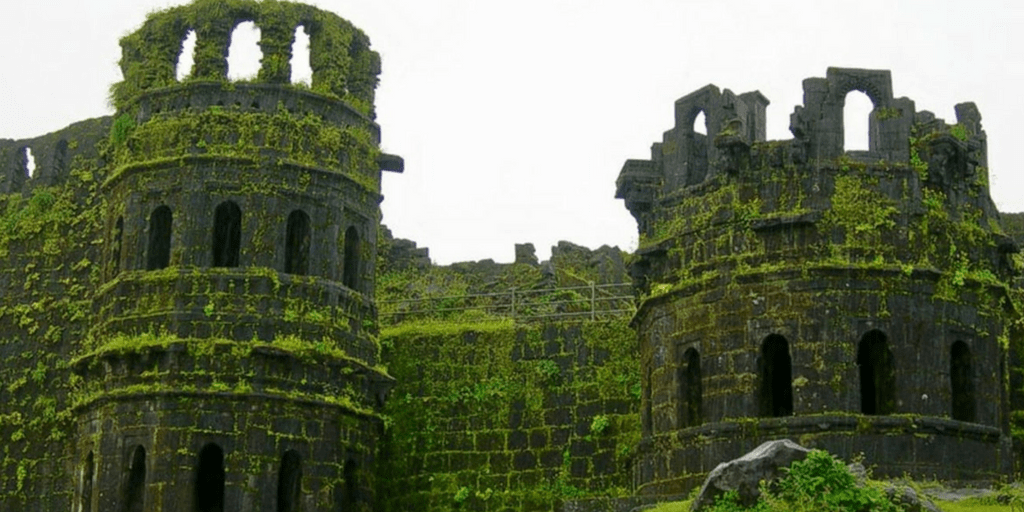 For those bird lovers and wildlife photographers camping at this place can make you feel extremely happy as you would get to spot a lot of birds of various species in their natural habitat amidst the dense jungle and lush green forests. Also, for those adventure junkies, do not miss trekking to the Karnala fort. Visiting this place during monsoon can be happening because you get to spot some extreme beautiful waterfalls.
Rajmachi – 313.5 km
The rugged fort of Rajmachi embraces all the adventure seekers. The trek to this fort would put you into a state of trance and camping here can give you an out of the world experience. Also, this place is surrounded by some of the best eat-out places and for foodies; this can be a perfect spot.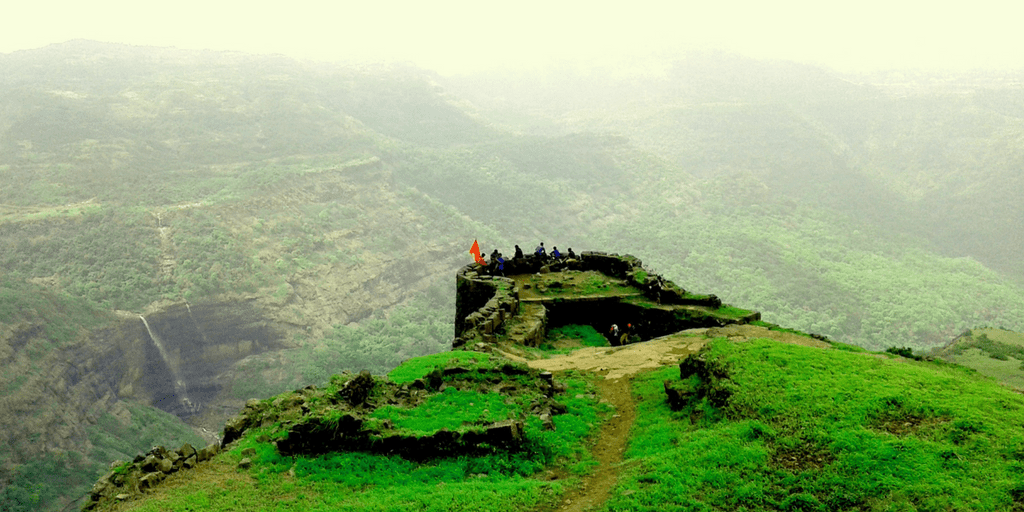 Set up tents, put up a campfire and dance around the campfire after trekking to the Rajmachi fort. Also, not to forget; shoot some shooting stars with your lens and have fun while being in this place! Well, Rajmachi fort is certainly one of the best places for Camping near Mumbai.
Tikona Fort – 121 km
Finding a perfect spot to camp can be tedious if you have not done the right home-work. If you feel that camping near a lakeside or by the riverside is a cliché then, you must certainly explore camping atop a fort and Tikona Fort can be a perfect destination for all those adventurists.
Having a perfect gang to hang out is one of the best relaxations and spending time in Tikona Fort can be a dream come true trek for a lot of those trekkers. Tikona Fort can be the best destinations for Camping near Mumbai.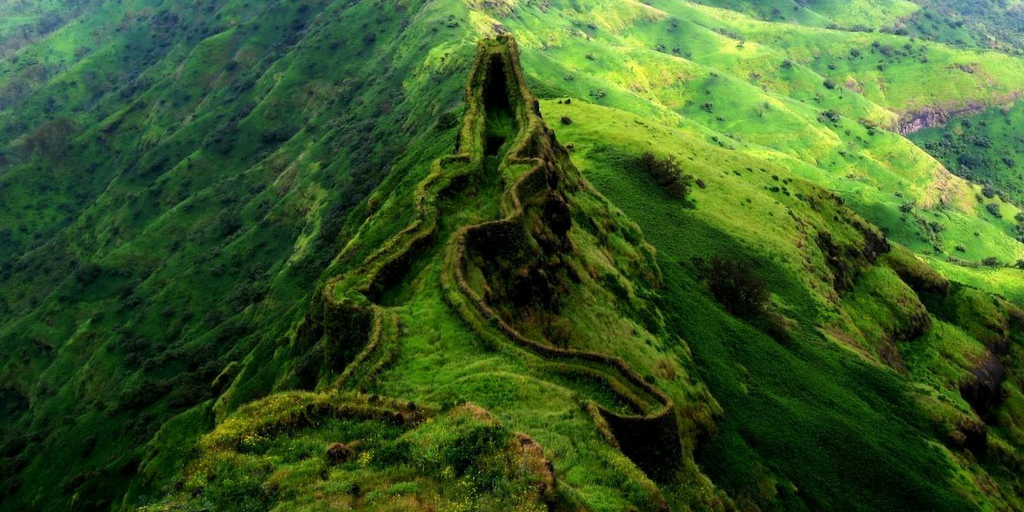 These places are called the best camping sites as it attracts a lot of trekkers and trekking enthusiasts. This place has embraced a lot of people and has given some of the best experiences. The pictorial view of the lakes and the hills surrounding this fort is a feast to the pair of eyes. Indulge yourselves in the rappelling and other adventure activities as well.
Basking in the early morning sun rays and getting sun kissed is a super activity in itself. Having a lovely experience amidst the green sprawling beauty can be truly memorable. When the green hues blend with the muted tones of the brown fort creates a palette of unforgettable colors.
Do not forget to visit the Tikona Fort as this is one of the best places for Camping near Mumbai.
Khopoli – 70.8 km
Are you planning to spend a lazy weekend a little differently? Do you have ideas to meet your friends and convince them for a night out in a beautiful location away from the city? Then, head straight towards Khopoli to explore the quaint village around this campsite.
Khopoli is one of the nearest available campsites in and around Mumbai and within a couple of hours drive you would be reaching the most beautiful destinations for Camping near Mumbai.
Pack all the necessary things and set off to this beautiful camping site and if your entire gang is into adventure then, one must certainly start exploring in and around Khopoli. Pack your bags off today to set up your camping tents in one of the most beautiful destinations for Camping near Mumbai.
Dahanu – 142 km
For all the family people Dahanu is the best places for Camping near Mumbai.  Visit the beach and also the Bahrot caves for yet another amazing experience. For all those botany lovers, do not miss out to visit the Kalpataru Botanical gardens to know and get familiarized with different species of plants and herbs.
For the ones who are free feet, explore the Dahanu fort and add the experiences into your travel memorandum and brag about it when you come back to your friends. A perfect weekend happens when one plans to seek an escapade from the usual city life and spend time with the nature.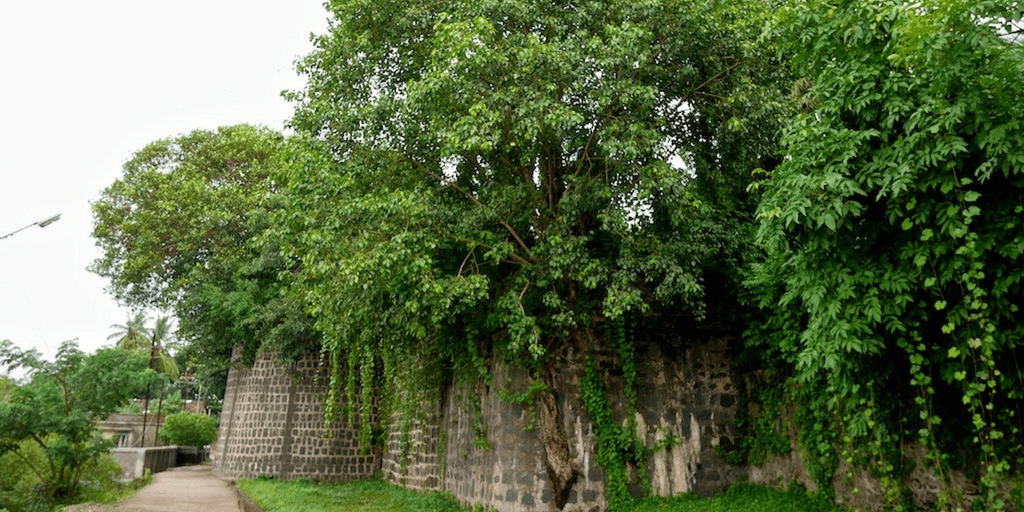 There are also tree-houses available in and around this place and this can again be another add-on for an exciting camping. Hence, Dahanu is one of the best places for Camping near Mumbai.
Bhatsa – 94 km
Are you interested in boating or swimming and are you hell bent on finding a camping place in and around a water body? Well, Bhatsa is an answer to all your queries. Camping by the riverside can be one of the most enthralling experiences and when this camping happens with dear ones this can become all the more special.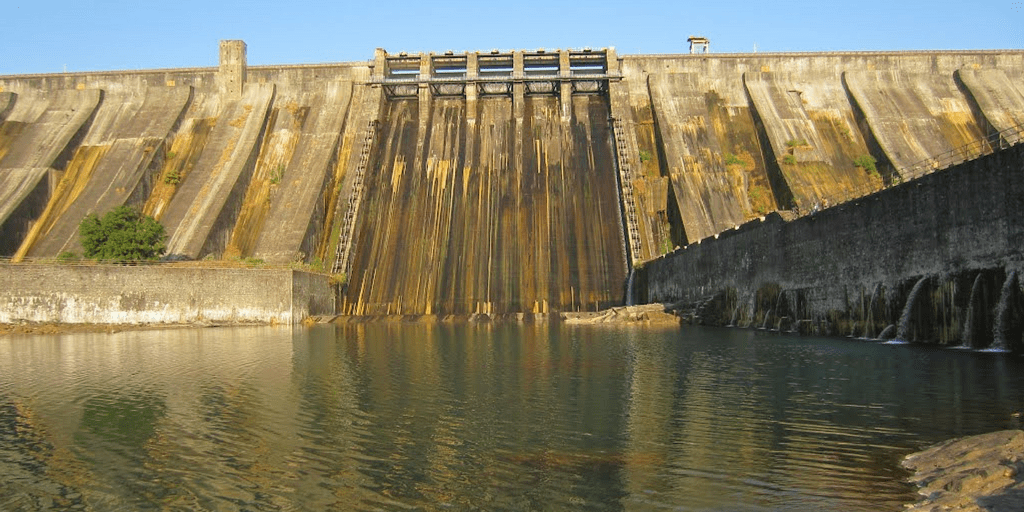 Go along the natural trails alongside the river during the evenings and spend time making barbecue singing songs and dancing to the lovely tunes of soothing music. Choose Bhatsa as one of the places for Camping near Mumbai.
Camping at Wai – 232 km
Wai is known for its adventurous activities and though it is located at a farther distance from Mumbai, a lot of people love to camp in the tents of Wai. Mountain biking, Zip lining, archery, air rifle, swimming etc are some of the activities one could do while in Wai. Experiencing the waves from river Krishna can totally be a thrilling experience. Dancing around the bonfire munching on the barbecued snacks should only be felt. Do not forget to list out Wai as the destinations for Camping near Mumbai.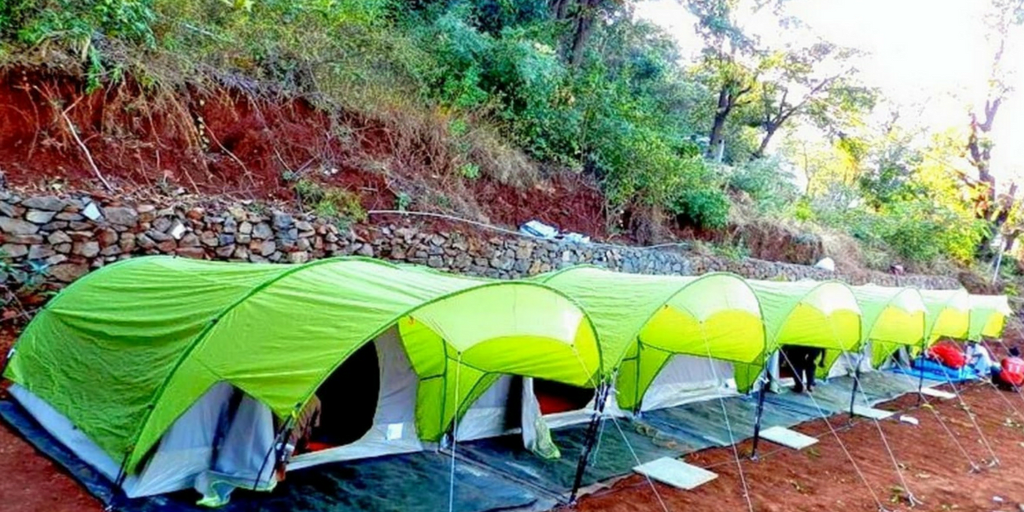 Matheran – 80.3 km
Into the wild and camping around the charming Charlotte Lake is mystical. Matheran is one of the most unexplored places in and around Mumbai and Pune and is one of the best places for Camping near Mumbai.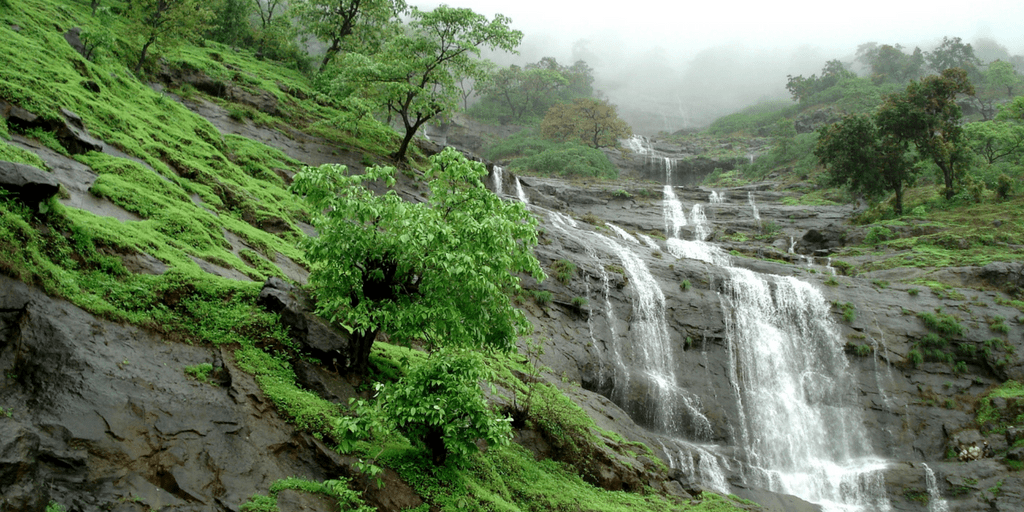 Sleeping to the melody of the waterfalls and waking up to the birds chirping can be totally an out of the world experience. The loud noise from the city would completely be forgotten when you wake up to the songs of the jungle. Try all the adventurous activities like rappelling, trekking and exploring the untouched trails of the jungle and this would completely be a heavenly thing.
Kashid Beach – 135 km
Camping by the beachside is truly enchanting and with a drive of 3hours, you would be reaching one of the best beaches around Mumbai – Kashid Beach. Known for its hygiene and cleanliness, this is one of the most popular beaches and camping by the side of this beach would make you feel rejuvenated.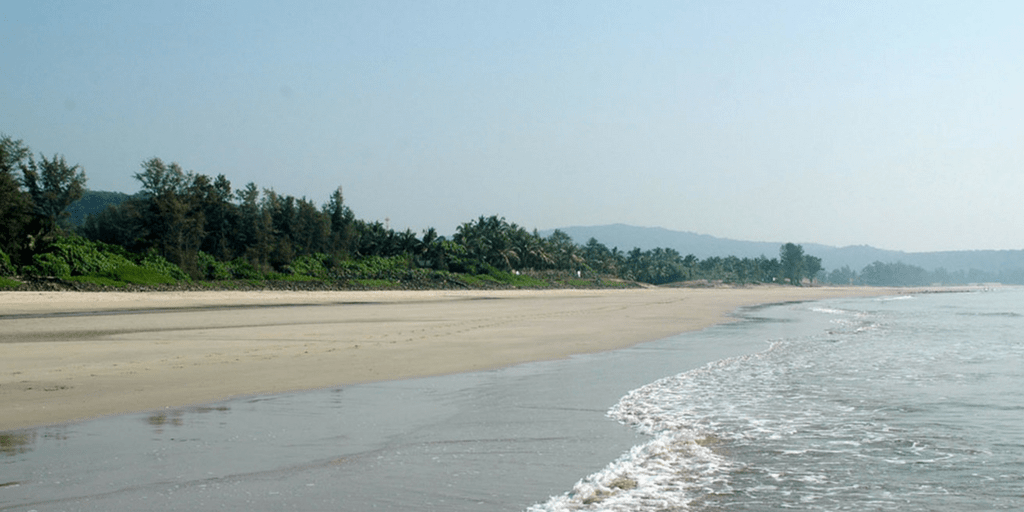 Kashid Beach is one of the best places for Camping near Mumbai and to have a wonderful experience take along a lovely group of like-minded group of people who enjoys being in solitude.
The tranquility of this place would leave an impression on your soul and you would certainly remember this experience for a lifetime.
Well, we have gone ahead and listed some of the best places for Camping near Mumbai. Go ahead and choose one of them to make your weekend a special one.
Pack your bags and leave today with a group of friends or with your family to any of these destinations and make beautiful memories.
Tags
Comments