Best Holiday Destinations In India To Gift Your Employees
13 Min Read | Gifting travel options to employees is a unique way to recognize and reward their contribution. Here are few amazing destinations in India that you can offer to your employees that…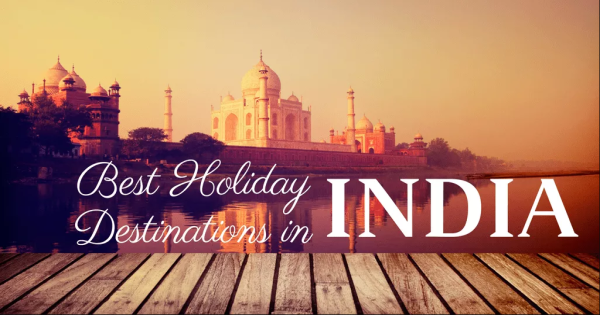 13
Min Read |
Gifting travel options to employees is a unique way to recognize and reward their contribution. Here are few amazing destinations in India that you can offer to your employees that they will absolutely love.  India has the most fabulous travel destinations in the world that bring tourists from every corner. Indians, in general, find new ways to travel through the country. They plan their own seasonal trips, spa tours, adventure trips, treks, and much more. A change in season and the destination change for Indians. For instance, the best places to visit in India for summer are not the same the best places to visit in India for winters. While summers are ideal for visiting hill stations, winters are perfect for a trip to the land of beaches, backwaters, and lakes. Not the only season, but Indians choose their holiday destinations based on months too. Here is how:
The best holiday destinations in India in December

include the places that you might like to visit through the last month of the year. Holidaymakers choose perfect winter holiday destinations for a snow-capped and cozy vacation well spent with family.

The best holiday destinations in India in January

are lovely due to cool climatic conditions. There are plenty of options to visit in India during this time of the year. From the remarkable moments to majestic hill stations, wild forests to tea estates, waterfalls to scenic beaches, and deserts to rugged plateaus, you get spoilt with choices aplenty.

The best holiday destinations in India in February

are definitely special as this month celebrates the day of love, Valentine's Day. Planning a trip with your lover to an exotic holiday destination would be fun. As the temperature starts rising, your options vary from February onwards. Therefore, ideally, you could hit the beach for Goa Carnival, take a trip to Jaisalmer, visit Jaipur, or go to the Rann of Kutch.

The best holiday destinations in India in March

include hill stations primarily. There is something special about the spring season as it comes with a lot of vigour. Fresh air, soothing warmth and the nature in all its glory is splendid. Embrace this weather and travel to the North-eastern part of India for a perfect holiday.
Best Holiday Destinations in India in winter
For some people, winter is the best time of the year for a vacation. As temperature drops, the pink season of India is at its best offering nature's abundance. Moreover, winters usually come with a string of official and school holidays, which makes it mandatory to plan a vacation. With festivals and fairs making rounds in every corner of the world, you can now make the most out of your winter vacation this season.
While the northern part of India is covered with snow during winters, the southern part blooms in its beauty. People in the plains are happy and chuckling at the advent of winter. Local, as well as international travelers, enjoy visiting various Indian holiday destinations in December and throughout this season.
XOXODAY presents its personalized list of winter holiday destinations right here:
Trip to God's Own Country
Kerala is at its best in flora and fauna during the winters. As monsoon departs, the natural beauty of this lush green land reaches its peak. Dazzling with pride, this fabulous coastal land, and its beauty is incredible. It refreshes the body, mind, and soul by simply being here. There are some specific places to visit in Kerala, and, you just cannot miss these:
Trivandrum
Also called Thiruvananthapuram, this is one of the cleanest Indian cities. You can witness several pristine beaches here during the winters. In December, the city hosts International Film Festival of Kerala, which is a must-see event. In addition, there are places like the Science and Technology Museum, Napier Museum, Akkulam Tourist Village, Shanghumukham Beach, and Thiruvananthapuram Zoo, which you must visit.  Start your day by exploring the entire city and make sure you enjoy the taste of its aromatic coffee and tea. You may also like to enjoy Ayurvedic massage and spa or visit the Neyyar Wildlife Sanctuary.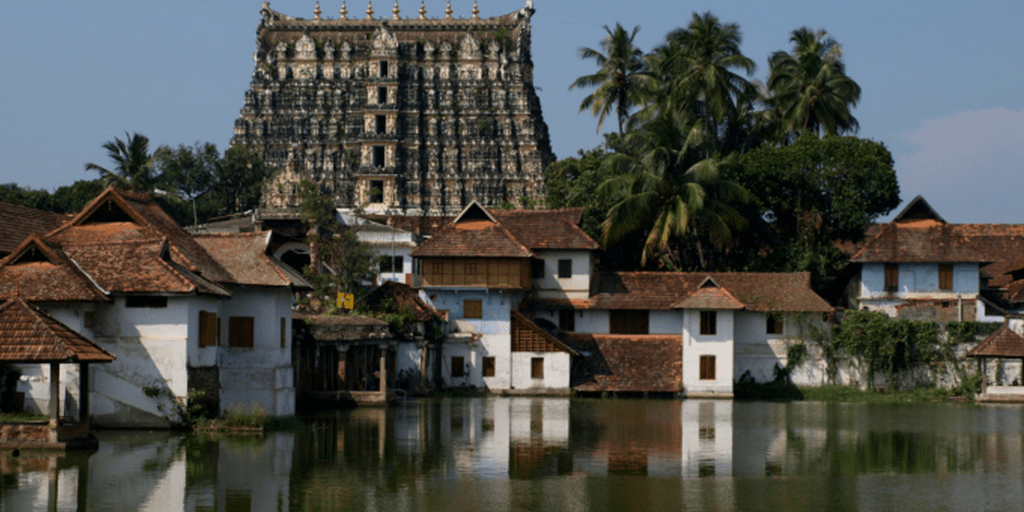 Kovalam
Kovalam is a romantic holiday destination, perfect for couples. Pristine beach, beautiful lighthouse and calm wind passing through the coconut trees make Kovalam a very attractive place. Stay at a houseboat, enjoy catamaran ride at the Hawa beach, and parasail at the lighthouse beach.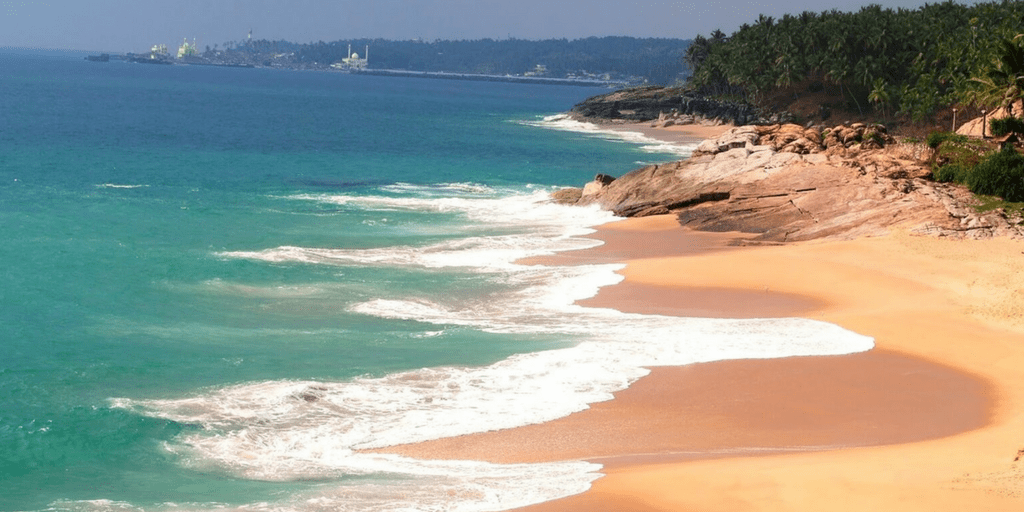 Kozhikode
Previously known as Calicut, Kozhikode is a beautiful place to visit in the winters. It offers some of the finest beaches in the country where you can spend some quality time with your family or friends. There are some beautiful places to visit such as Sarovar Bio Park, Mananchira Square, Dolphins Point, Tali Temple and Thusaragiri Waterfalls.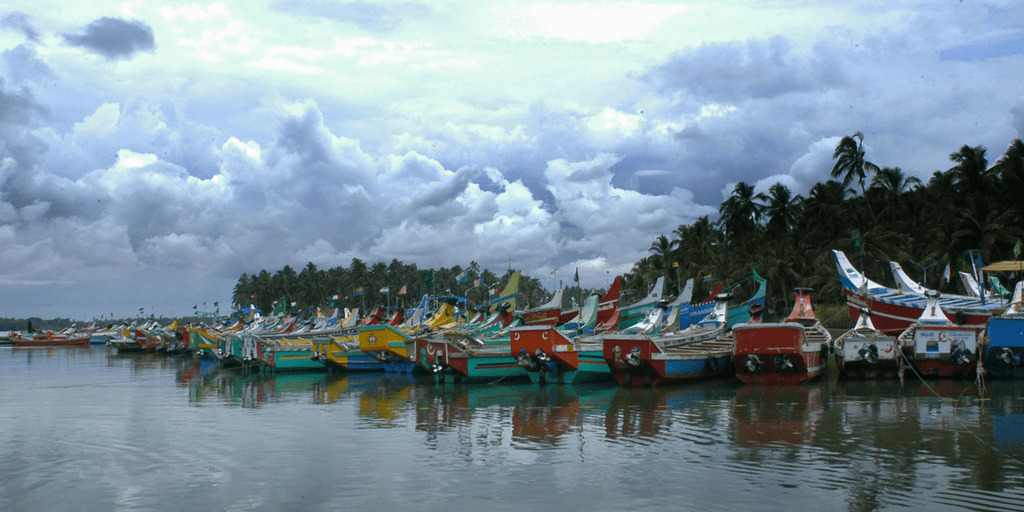 Thrissur
 Thrissur is the official capital of Kerala. The number of festivals observed in the city makes it immensely popular as a holiday destination during winters. Thrissur is famous for its Kerelan culture and fine arts. You can also find many Ayurvedic practice centers at this place with other attractions like dam, zoo, rivers, gardens, and waterfalls.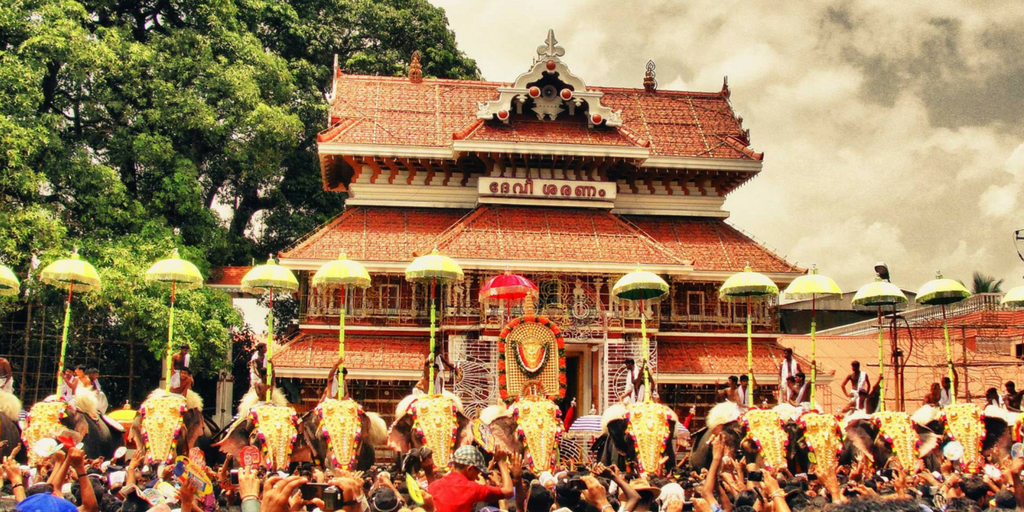 Munnar
 Once in Kerala, you must visit Munnar. Also called Tea Lovers Paradise, Munnar and its lush green tea gardens are soothing for the eyes and soul. Lovely views of tea gardens, clean narrow roadways overlooking beautiful hills, and the incredible flora of fauna of this place will surely blow your mind. Take a jeep drive, trek to the Lakshmi Hills, go for a tea plantation tour, or simply relax when you are here.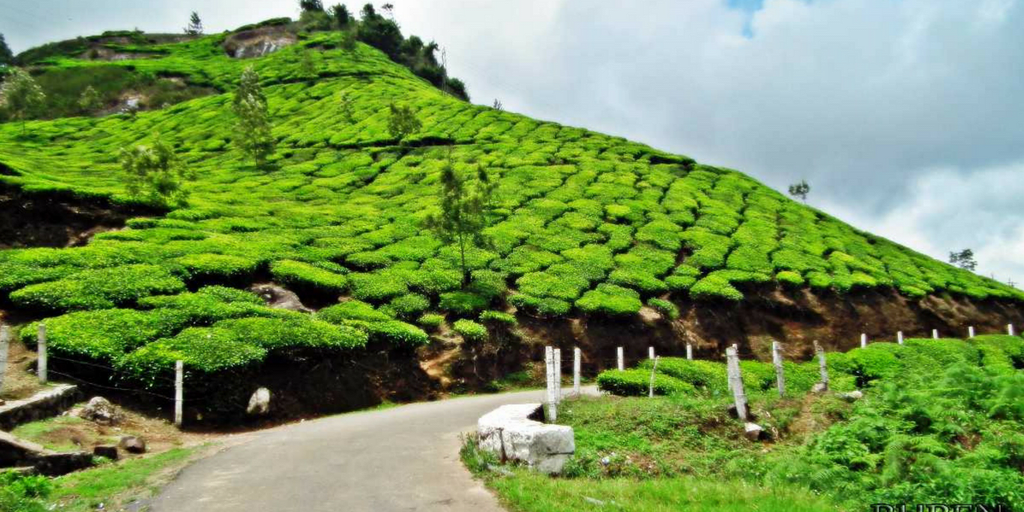 Visit Uttarakhand in winters
Uttarakhand is one of the most beautiful holiday destinations in the northern part of India. During winters, you can find incredible peace and the lovely weather here. As you climb the mountains, every twist and turn through the hills offer excitement. Himalayan trekking expedition is popular in this region.  From trekking to Tapovan from Hemkund Sahib and Pangarchulla to Lamadugh Trek, there are many options to venture.
Auli is a beautiful hill station in Uttarakhand. Though it is not densely populated, it has become a favorite destination for skiing at national and international level. Winters in Auli are incredible with snow-capped mountains and a large number of deodar and oak trees flanking the roadways. Enjoy ropeway and chairlift for an adrenaline rush. Breathtaking views of the Himalayan range, glimpses of the Gorson Bugyal green pastures and the artificial lake are the major attractions.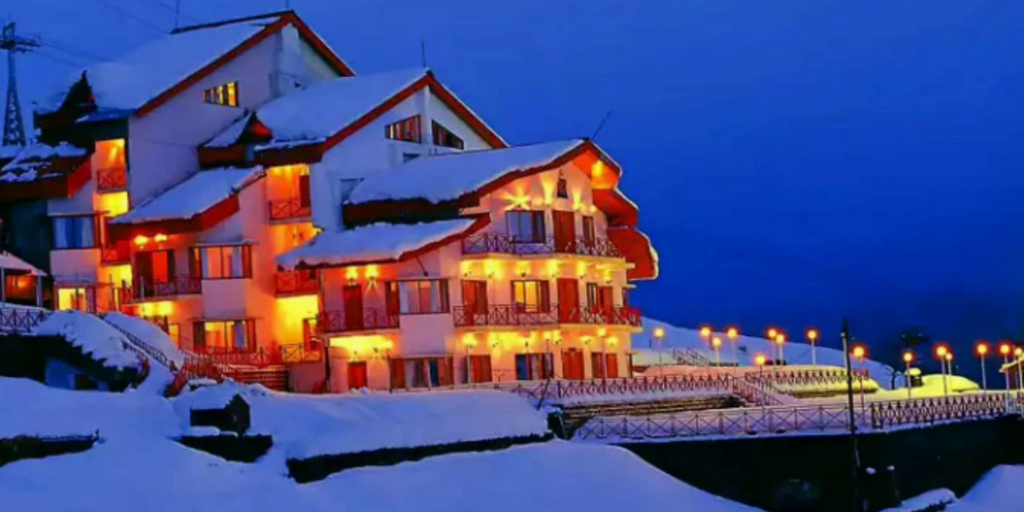 Another place to visit is Roopkund – the land of mountain lakes that usually remain solidified. Experience peace and tranquillity here as you trek around and visit the virgin forests, campsites, and meadows. When in Uttarakhand, you just cannot miss the most beautiful place here, Rishikesh. Rishikesh is not just famous for Laxman Jhula but also for its river rafting activities. River rafting in Rishikesh is an adventure to try.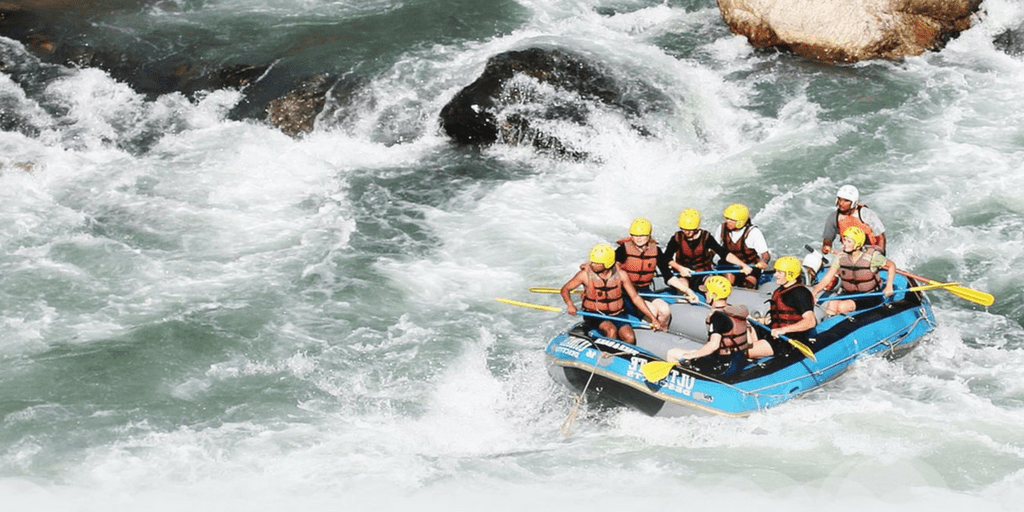 The Jim Corbett National Park is also located in Uttarakhand. You can experience thrilling encounters with the Royal Bengal Tigers and have the best wildlife adventure of your life here.
New Year's Eve at Goa
Although every time is a good time to visit Goa, the winters are special. Festivals like Christmas and New Year are celebrated in Goa with a lot of pomp and in a grand way. Goa is famous for its late night parties, excellent seafood, and electrifying atmosphere. Therefore, this winter, let it be Goa.
Goa is also famous for its beaches – Anjuna, Calangute, Baga, and Arpora beach boast of shacks and clubs to accommodate tourists. Old Goa is famous for its Christmas celebrations. The entire city dazzles in festive mood decorated with lights, stars, ribbons and Christmas trees.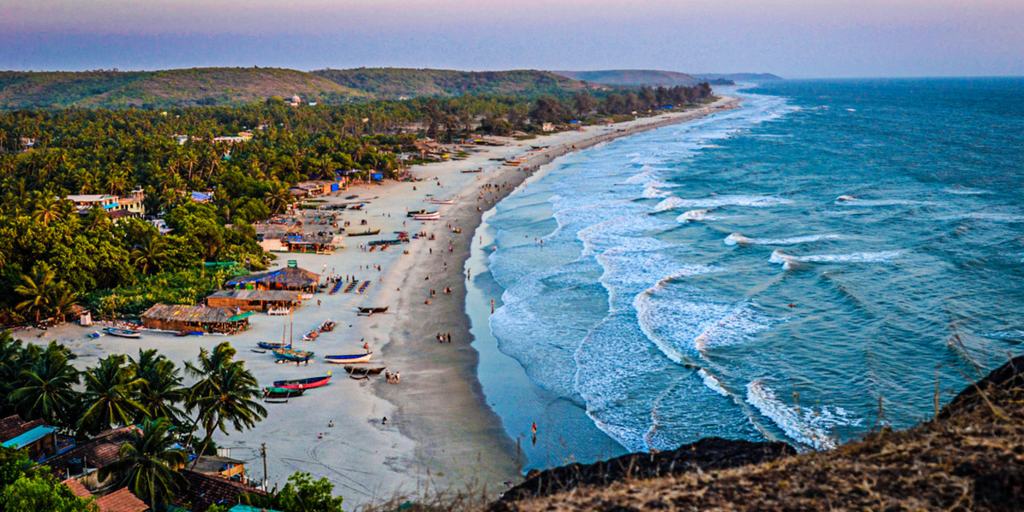 Anjuna beach is incredibly popular for its vibrant parties, mind-blowing food and beverages, and wild techno music. Great jamming sessions, loud music, and lots of fun – that is Goa!
Rajasthan
As summer is extremely hot and sultry, winter is the best time to visit Rajasthan. It is one of the most beautiful lands of the Maharajas of ancient times where you can see some grand palaces, forts, deserts, and attires. The state is hospitable and has a rich culture. As you visit the forts and palaces, you can witness the grandeur of Indian culture in the magical and imperial state of Rajasthan.
Udaipur
Once in Rajasthan, you must visit Udaipur. The city has many palaces that open up to beautiful enclosures and courtyards. Major attractions include Fateh Bagh Palace, Ranakpur Jain Temple (which is now a heritage hotel), and some of the finest restaurants like Ambary and Uday Kothi. Gorge delicious Rajwada cuisine and enjoy your stay. Enjoy a relaxing spa holiday in Udaipur at the leading resorts of the city.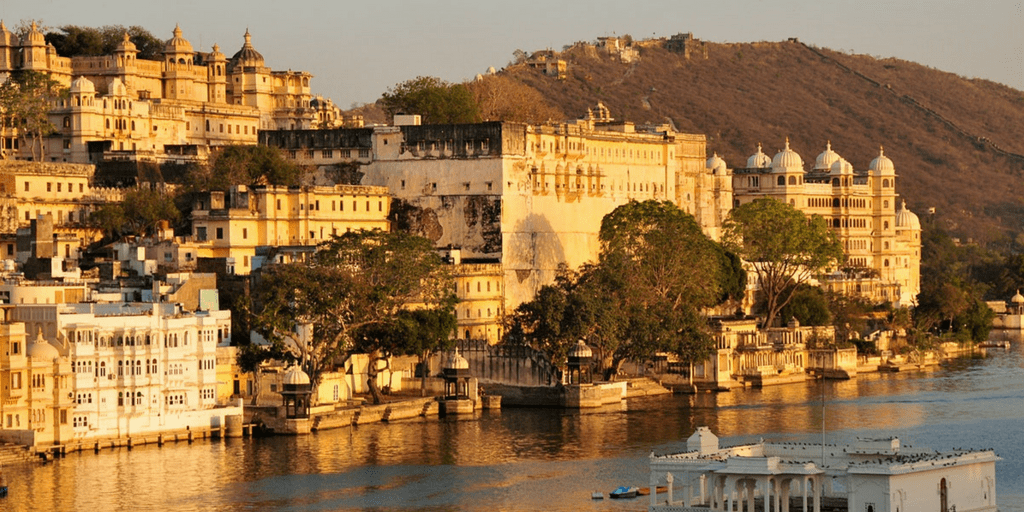 Ajmer
Ajmer is the land of Dargah Sharif of Sufi Saint Moinuddin Chisti. The town has several other historical attractions like the Puskar temple and lake.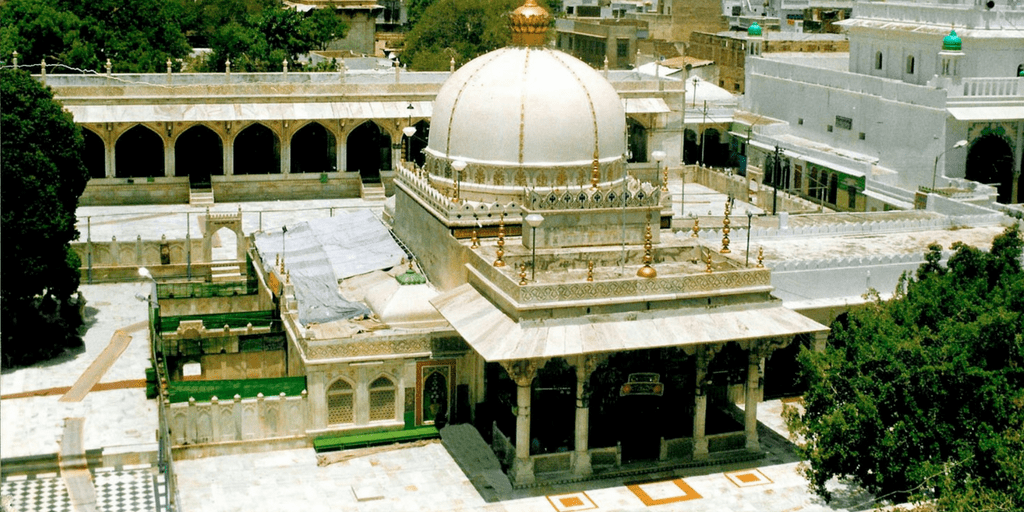 Jodhpur
Major attractions include Umaid Bhawan Palace and Mehrangarh Fort. You must also try out zip lining in Jodhpur.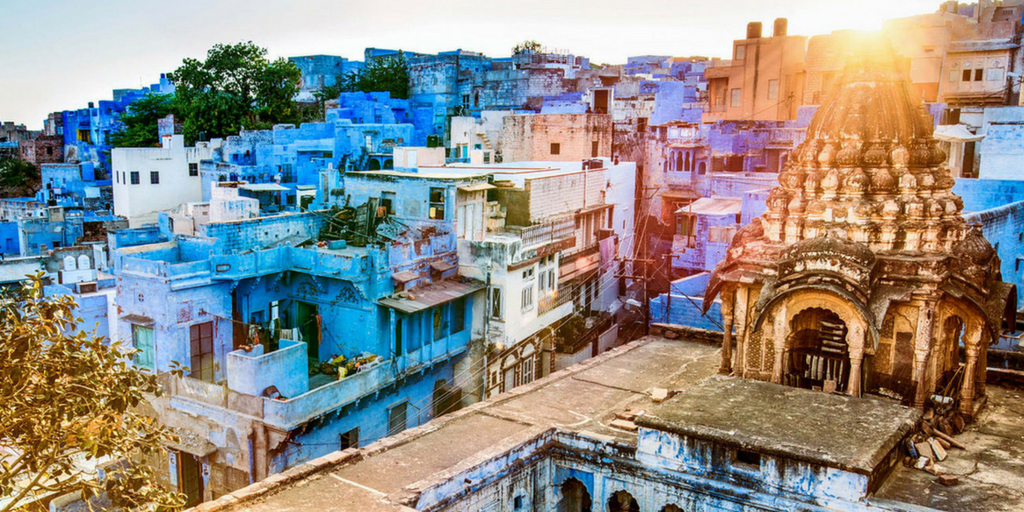 Ranthambore
India's biggest tiger reserve lies in Ranthambore. It is open to tourists in winters and you can spot a few tigers too. This place is popular for its rich flora and fauna and the Ranthambore Fort. It also houses other species of animals like sloth bears, crocodiles, cats, and Indian foxes.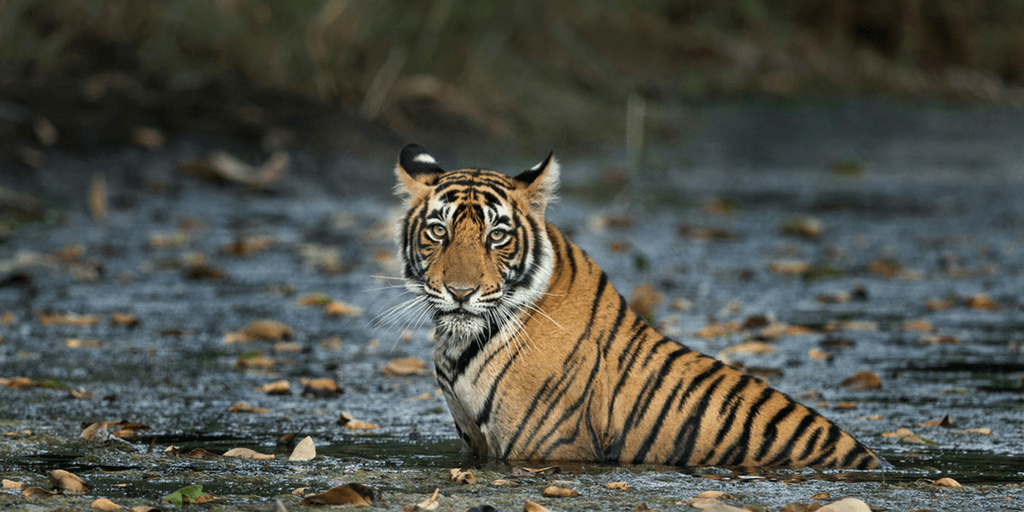 Jaipur
Also called the Pink City, Jaipur is at its best in the month of February and March. However, as it is situated in the Thar Desert, the city experiences extreme climatic conditions. While winter temperature drops to minus 4 degrees, summer can be as hot as 50 degrees. Therefore, you should plan your visit to Jaipur accordingly. Witness the marvel of a few UNESCO World Heritage Sites like Amer Fort and Jantar Mantar, Hawa Mahal, Wax Museum, City Museum, and other beautiful places.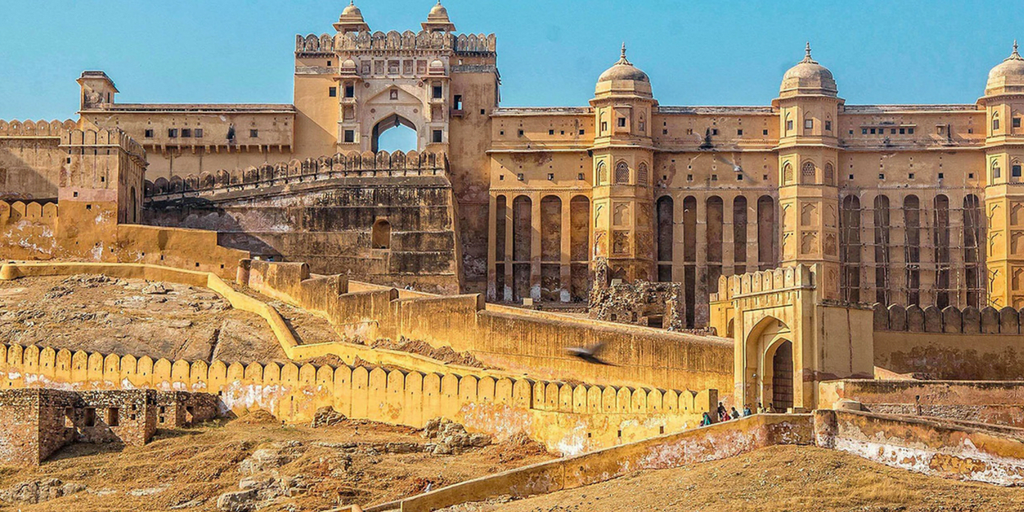 Himachal Pradesh – The land of valleys and snow
Unbelievable as it might sound, but the test time to visit Himachal Pradesh is in the winters – especially January to March. Frozen lakes, snow-capped peaks, and lush valleys are the major attractions here. Himachal Pradesh usually experiences heavy snowfall in winters. As such, it is a strong attraction for tourists wanting to witness snowfall in India. Some of the best holiday destinations in Himachal Pradesh are:
Shimla
Shimla is the capital city of the state and a major tourist attraction. You can enjoy beautiful sightseeing, fabulous food and plenty of winter activities. Shimla is certainly a visual treat for travelers where you can enjoy a toy train ride, picturesque landscapes, a visit to the mall road, summer hill and much more.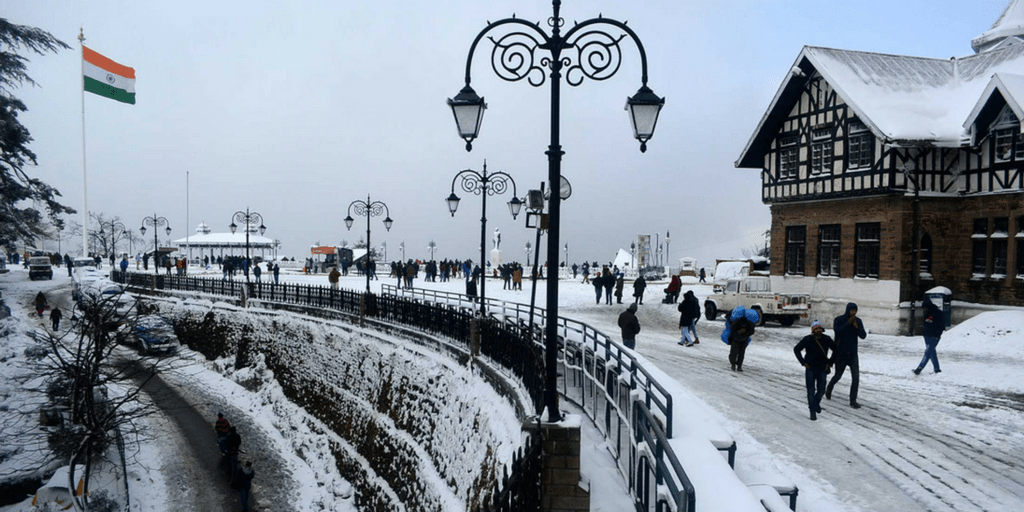 Kullu-Manali
Kullu-Manali is a major attraction for tourists in the Himachal valley, especially for honeymooners. You can enjoy a luxurious stay at some of the finest hotels in the city and indulge in outdoor activities like paragliding, trekking, and skiing. The Solang Valley is a must-visit destination in Himachal Pradesh.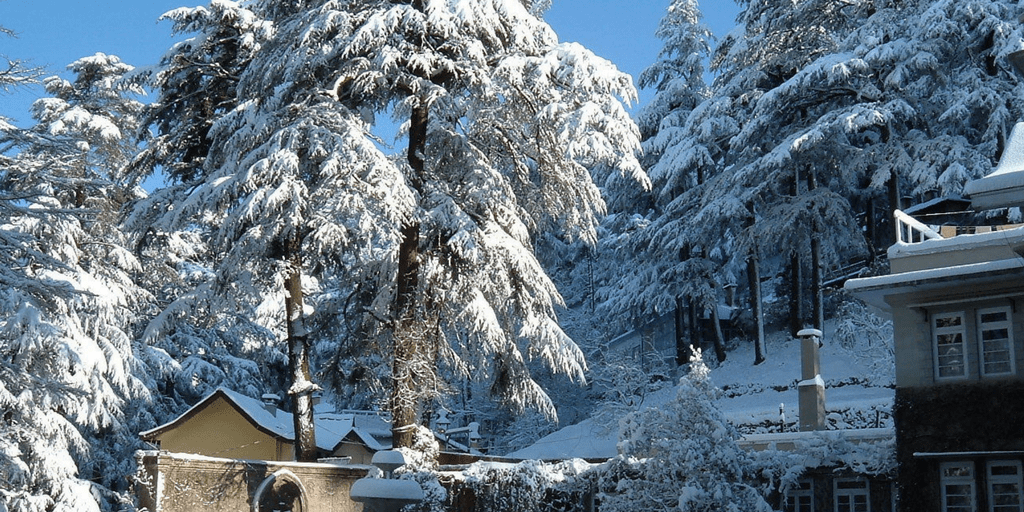 Chail and Kufri
Kufri is a perfect family holiday destination in India. It has the most amazing amusement park for children. Chail is also a beautiful place with the world's highest cricketing ground. Enjoy jungle camping and trekking in Chail.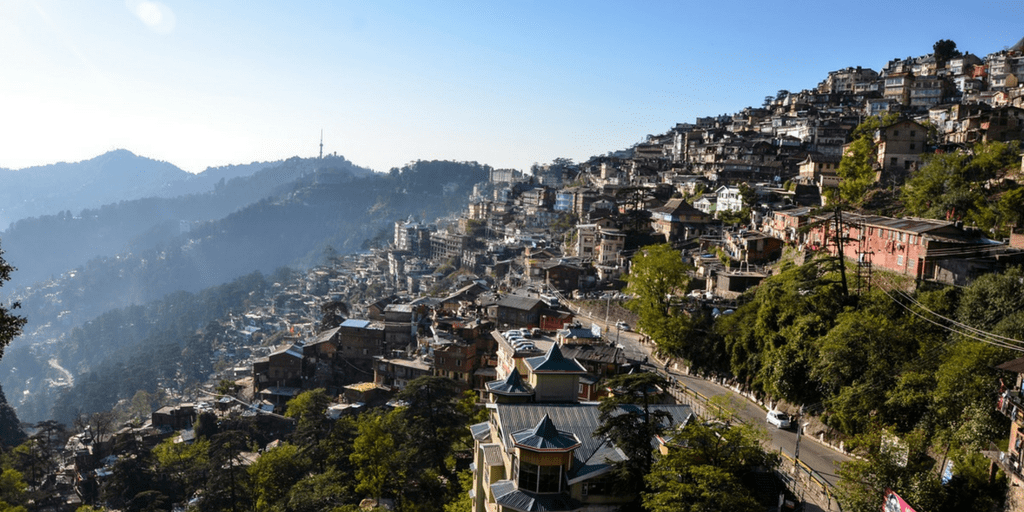 Himachal Pradesh is also famous for outdoor activities, especially river rafting on Sutlej, Ravi, and Beas. Take your turn to enjoy activities of a lifetime.
Leh-Ladakh
Ladakh is a beautiful and vibrant holiday destination in India shadowed by the Himalayan range. Its barren beauty with crystal clear and chilling weather, stunning lakes, and snow-capped mountains are the major attractions for travelers. Ladakh boasts its magnificent mountains, wild rivers, and rugged terrain. It is also considered trekker's paradise owing to its breathtaking trek routes. As the highest plateau in India, Ladakh is surrounded by high and rough ranges, beautiful landscapes and incredible alpine deserts offering interesting panoramic views.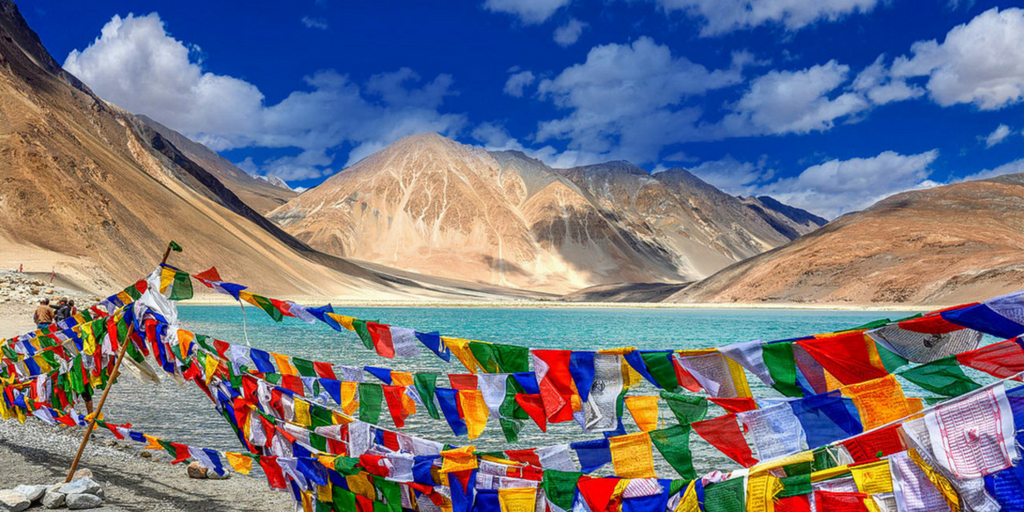 In winter, the Chadar Lake trek is flocked by travelers from all over the world. Located in the Zanskar range and comprising of breathtaking trails covered by layers of snow on the solidly frozen lake, the valley, and its pristine snowy sheet offers a spectacular treat to your eyes.
Some of the key attractions include Panikhar, Drang Drung glacier, Pangong Lake, Kargil, Tso Moriri, Nubra Valley, Leh Shanti Stupa, Zoji La, and Khardung La. You must try trekking, paragliding, camping, rock climbing, and river rafting at Zanskar River.
Rann of Kutch – The Desert
While the north is undoubtedly beautiful during winters, so is the west. The Great Rann of Kutch in Gujarat is the most exciting place for a holiday in winters. Covering more than 100 miles in length and over 200 miles in breadth, the Rann remains the largest salt desert in the world. Blessed with rich flora and fauna, the desert is a host to migratory birds flocking here during winters. The Rann Mahotsav organized by Gujarat Tourism during the full moon night of December is a popular attraction.
You can stay in luxury tent setups with various handicraft arcades, food stalls, and cultural programs. The entire Bhuj district enjoys full-fledged celebrations during this time and you can have a really enchanting experience. Visit the White Rann, Kachchh Museum, Indian Wild Ass Sanctuary, Darbargadh, Center for Desert and Ocean, Aina Mahal Museum, Kandla Port, and Mandvi Beach.
Best Holiday Destinations in India in Summer
This year, you can plan your perfect summer vacation with XOXODAY. While we have already listed a lot of places to check out in winters, summers can be equally fun too. However, as always, summer means heat and sultry days, and the scorching sun might prevent you from hitting outdoors. So, be wise and choose locations that would be soothing for the trip and travelers. Nevertheless, there is no dearth of options to plan your vacation in summers. You can still go trekking, river rafting, and exploring the nature with your flairs on.
Darjeeling – The Queen of Hills
Darjeeling is a very popular tourist destination in summers. Located in West Bengal, the lush green tea gardens, zigzag roadways, fabulous weather, and hospitality of Darjeeling are really impressive. Unveiling fascinating scenes, the small hill station is famous for its Toy Train Ride, red pandas, clouded leopards, Himalayan Mountaineering Institute (HMI), Tiger Hill, breakfast at Keventer's, Glenary's confectionary, steaming hot momos, and the mall.
Shillong – Eastern Scotland
Shillong is a picturesque hill station and the capital city of Meghalaya. Nature is aloof from urbanization in this hill station, which makes it a unique place. Mesmerizing lakes, breathtaking waterfalls, rich flora and fauna, the beauty of Shillong at its fullest is the best you can get. Likewise, there are nature trails and limestone caves to add to the value of tourism in this region. Enjoy angling, boating, caving, tree house stay, rafting, Elephant Falls rappelling, kayaking, and trekking.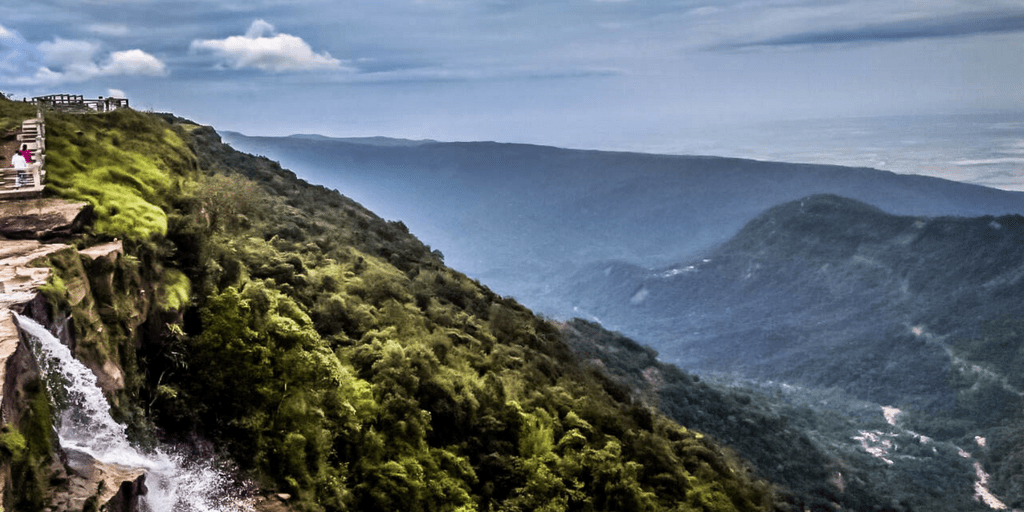 Jammu and Kashmir – Heaven on Earth
If there is heaven on Earth, it is in Jammu and Kashmir. Often called the Paradise on Earth, this beautiful place has always been the topmost honeymoon destinations in India. If you want to rejuvenate your senses and feel blessed by nature's bounty, a visit to Kashmir is a must. Summer is the best time to visit this place as the weather is at its best and you can enjoy nature's spectacles and masterpieces.
Kashmir is famous for its serene Dal Lake, lustrous valleys, and Mughal Garden. You must visit Gulmarg, Srinagar, Sonamarg, and Pahalgam. In winters, Gulmarg encourages excellent outdoor activities like skiing and other snow adventures.
You must see Patnitop – the sacred shrine of Mata Vaishno Devi, Shalimar Bagh, Raghunath Temple, Nishat Bagh, Wular Lake, Chashme Shahi Bagh, Yousmarg, and Sonamarg.
Nainital
Nainital is one of the most preferred summer holiday destinations in India. Located at almost 2084 meters height from sea level, this beautiful town is based at Kumaon region in the outer Himalayas. The town experiences amazing climate throughout the year and offers breathtaking scenic beauty. Nainital is also revered as one of the many Shakti Peeths in the country as it is believed that Mata Sati's eyes fell off here. The town boasts its beautiful lakes and landscapes.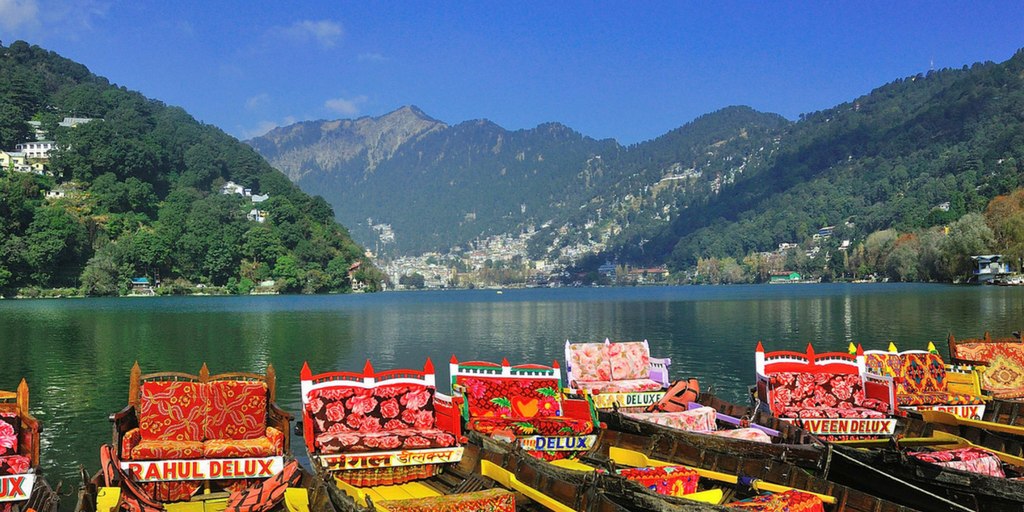 At Nainital, you must visit Naini Lake, Tiffin Top, Gurney House, Naina Peak, Land's End, and St. John in the Wilderness. Don't forget to shop at the local Tibetian market. Nainital is also the best place for solo travelers.
Kodaikanal
Kodaikanal is a less known place for a summer holiday. However, it is a popular weekend destination in South India. If you live in the southern part of the country and you want to plan your summer holidays, Kodaikanal could be a good inclusion.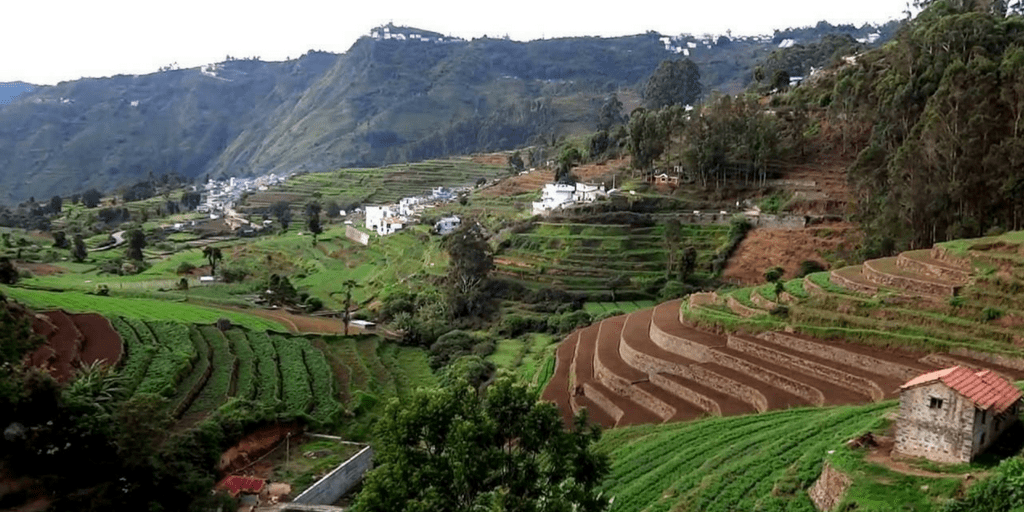 This beautiful place is blessed with breathtaking scenic beauty. It is surrounded by thick and deep forests with varieties of trees, huge rocks, waterfalls, and picturesque landscapes. The place lies in the Palani Hills of the Western Ghats. For nature lovers, Kodaikanal and its landscapes are to die for.
You must visit Kodai Lake, Pillar Rocks, Green Valley View, Devil's Kitchen, Coakers Walk, Silver Cascade Falls, and Berijam Lake. Trekking, swimming and a forest trip are some of the common outdoor activities you might like to try.
Coorg
Coorg is not a typical town; it is rather a rural district in Karnataka. Despite being rural, the place is famous for its beauty and frequent tourist gatherings. Nature personified, Coorg is so popular because of its lush greenery, coffee plantations, waterfalls, and its breathtaking views. Coffee and spices from Coorg are popular all over the world. The place also has several adventures that makes it perfect for a group of friends or family travelling together.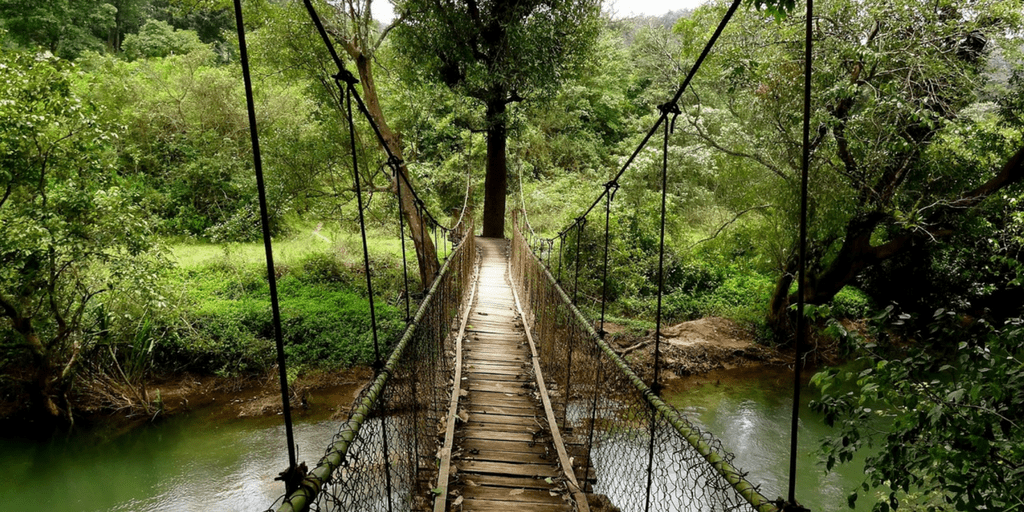 At Coorg, you must visit Iruppu Falls, Talekavery, Dubare Elephant Camp, Abbey Falls, Raja's Seat, Madikeri Fort, Bhagamandala, and Namdroling Monastery.
Ooty
Ooty is forever a famous hill station and perfect summer holiday destination in India. Located in North Tamil Nadu, Ooty is famous for the eye-catching views of the Nilgiri Hills. It is close to Bangalore.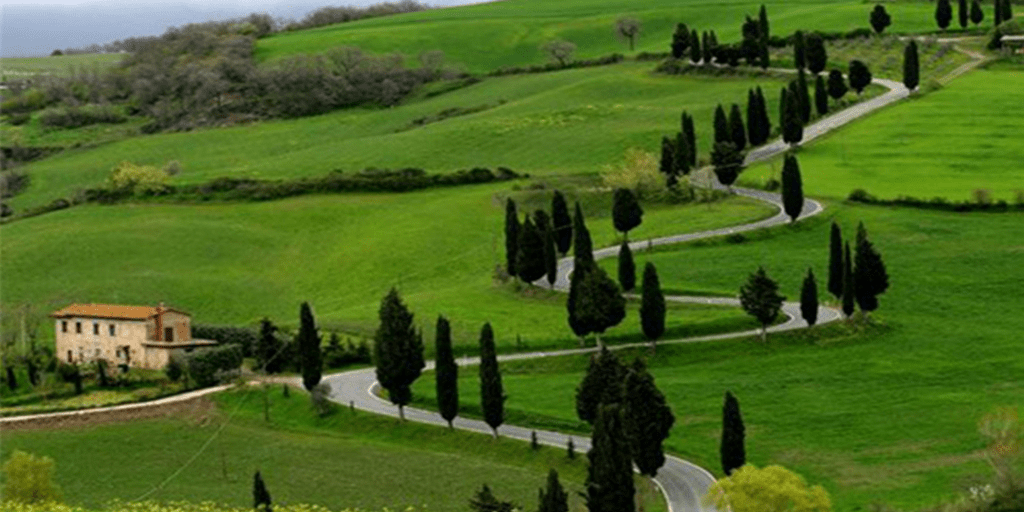 Besides its natural sceneries, Ooty is also famous for its biodiversity. The town is always bustling with tourists and infectious energy. You can also take part in various adventure activities and make this vacation memorable for your family. You must visit the Ooty Lake, Ooty Rose Garden, Nilgiri Mountain Railway, Ooty Botanical Garden, Tiger Hill, Kalhatti Falls, Emerald Lake, and Tiger hill. Do take a toy train ride because it is a joyous experience. Boating in the Ooty Lake is a popular activity for tourists. Rent a cycle and roam around the small town.
Tags