The Top Adventure Places In Mumbai To Give You A Thrill Of A Lifetime!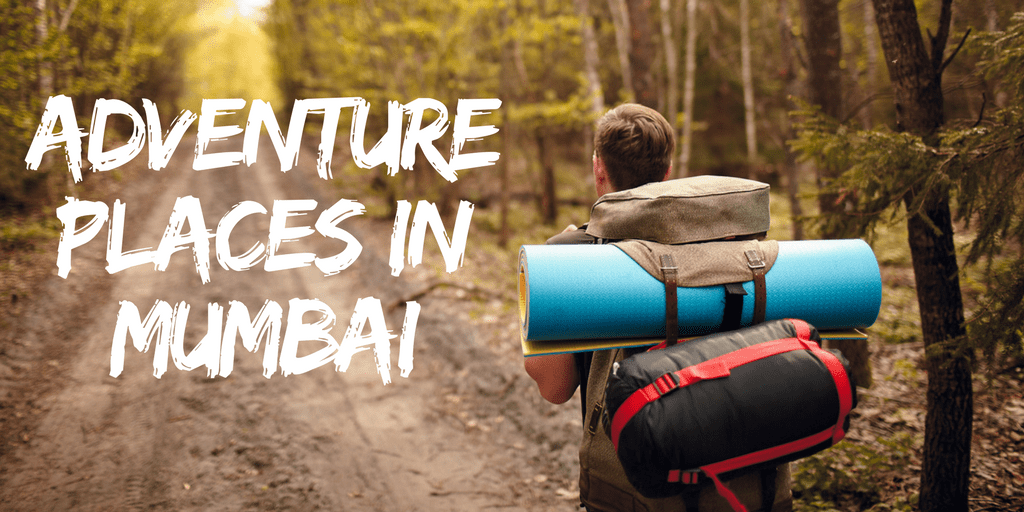 The fast-paced lives of Aamchi Mumbai hardly give anyone chance to explore the beauty of the city or indulge in any adventure activities. Where there are various adventure places in Mumbai, choosing one can be a daunting task. To help you out and make this task easier, here we are presenting an exhaustive list of adventure places in Mumbai. Whether it is a day trek, paragliding, or beach activities, this list of adventure places in Mumbai will surely help you pump up your adrenaline and let you take a break from the busy and crowded city life.
Best Adventure Places in Mumbai
Trek to Lohagarh Fort
There are various places to go for the trek near Mumbai. One such beautiful trek is the trek to Lohagarh Fort, which is our first stop in the list of adventure places in Mumbai.
Lohagarh Fort played an important role being the watch over fort during the reign of Chatrapati Shivaji Maharaj. It is a beautiful hill, comes lively during the monsoon, and becomes an awesome place to go for trekking from Mumbai. It is just 114 KM from Mumbai and a perfect weekend getaway to behold the beauty of Sahyadris.
Trek to Kalsubai Peak
Located at the height of 5400 feet from the mean sea level, Kalsubai Peak in the Ahmednagar district of Maharashtra is yet another beautiful adventure place in Mumbai.
The Kalsubai Peak is the part of Kalsubai Harishchandragad Wildlife Sanctuary and offers a mesmerizing view of the nearby forts and dam of Bhandardara. Kalsubai Peak played a major role in being the watchtower during the Maratha Rule and keeping enemies away.  
Not only this, Kalsubai Peak is the highest peak of Maharashtra and attracts a large number or trekking enthusiast from the country.
Trek to Vikatgad Fort
Vikatgad Fort, also known as the Peb fort, deriving its name from the Goddess Pebi whose temple is located at the base, is yet another amazing adventure place in Mumbai and a famous trekking destination in Maharashtra.
The adventurous trek to Vikatgad Fort passes through the beautiful trails of Western Ghats, giving you an amazing and unforgettable experience. This beautiful fort was used as the grain storage place during the reign of Shivaji Maharaj.
Vikatgad Fort is situated at the height of 2100 feet from the mean sea level and is just 88 KM from Mumbai, making it an amazing adventure place in Mumbai.
Tapola
Famously known as the mini-Kashmir of West, Tapola is a coastal destination offering many adventurous water activities. It is a beautiful adventure place in Mumbai and boasts the 90 KM long water body famously known as Shivsagar Lake, which houses one of the biggest dams of Maharashtra – Koyna Dam.
When you are in Tapola, you can take part in various water adventure sports like lake boating, water scooter rides, kayaking, swimming and much more. Not only this, Tapola is also surrounded by the dense jungle and has a lot of age-old forts like Vasota & Jaygad and hence, it is also a famous trekkers paradise.
Duke's Nose
Next in the list of adventure places in Mumbai is the Duke's Nose also known as Nagphani because the cliff is in the shape of snake's hood. Named after the Duke of Wellington, Duke's Nose is a viewpoint overlooking the mesmerizing valley of Western Ghats.
Duke's Nose has two trekking routes, viz. from Khandala Railway Station & other is from Kurvande. Not only for trekking but Duke's Nose is the favorite place for other adventure activities too like rock climbing, rappelling and much more. If you are of some awesome adventure places in Mumbai, Duke's Nose can top the list for one-day trips. You can behold the beautiful view of Mumbai-Pune road and rail corridor once you are on the top of Duke's Nose.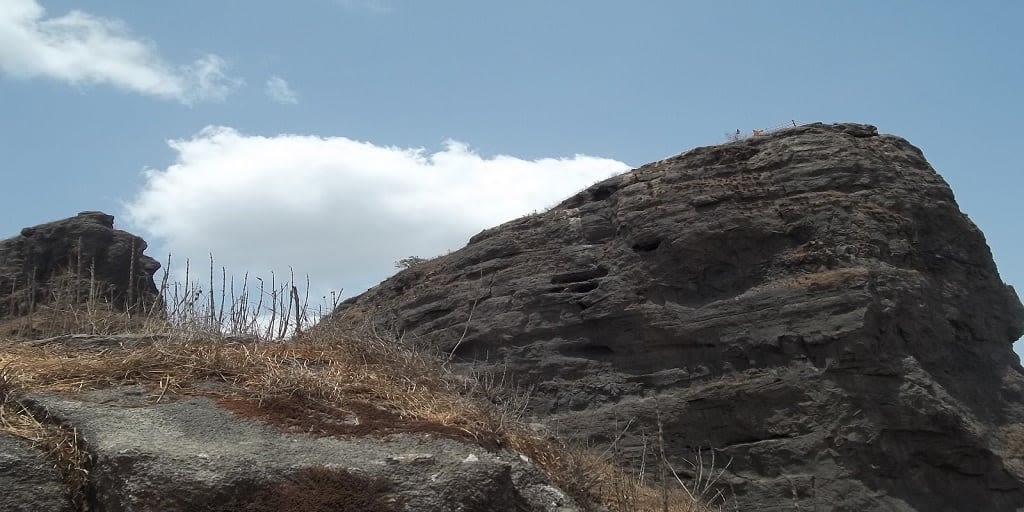 Paragliding in Kamshet
Talking about the adventure places in Mumbai, we cannot afford to miss is Kamshet. Though there are various paragliding destinations in India, Kamshet is a beautiful one. Surrounded by the misty mountains of Western Ghats, it offers spectacular views whilst you are soaring in the air.
Whether you are someone who is a pro in paragliding or have no experience in paragliding, you can experience paragliding in Kamshet. The paragliding in Kamshet takes place on weekdays and on weekends.
Whitewater Rafting in Kolad
When talking about adventure places in Mumbai, we cannot miss the whitewater rafting in Kolad. Kolad is one of the best places to go for rafting in India. The mighty Kundalika River and its rapids of various grades offer myriads of opportunities to experience the rafting activity.
Generally, Kolad rafting is approximately 12 KM long, which is done under the guidance of expert instructors. Whether you are a newbie or a pro after, anyone can enjoy this adventurous rafting activity and pump up their adrenaline.
Rafting in Kolad is done with proper gears and equipment, which will make sure that you remain safe and have a hassle-free experience throughout the rafting activity.
Singhad Fort Trek
Another awesome trek from Mumbai is the Singhad Fort trek. Literally meaning 'Lion Fort', the Singhad Fort was previously known as Kondana and has been the pat of various important battles, 1671, being the most important one.
Singhad Fort is approximately 2000 years old and its older name Kondana was derived from the sage Kundinya. The trek to Singhad Fort is a medium difficulty 3 KM trek, which starts from the Singhad Village and it takes around one-hour to reach the top of the fort. Once, you are atop the fort, you can have the beautiful views of National Defence Academy, Khadakwasla, Panshet and much more. You can also have the sight of Torna Fort. As informed, this is a medium level difficulty trek; it is recommended that you have a little prior trekking experience before embarking on this one.
Kayaking in Mumbai
Mumbai is not always about glamour and Chowpatty and nightlife, there are many places where you can indulge in the adventurous activity. One such activity that you can enjoy in Mumbai is kayaking.
Take charge of the rising tides and maneuver your kayak on the clear waters of Arabian Sea. If you are a newbie and have no experience of kayaking, no worries; the expert instructors will teach you everything about kayaking so that you can have a hassle-free kayaking experience.
The kayaking in Mumbai is extremely safe and you are provided with all the gears and equipment, life jackets, good quality paddles, and kayak. Kayaking in Mumbai is definitely going to be fun-filled and adrenaline pumping experience.
Sail on the Arabian Sea
Was Popeye – The Sailor Man your favorite cartoon show or Pirates of the Caribbean has been your inspiration! Direct your sail as you are the captain of your own boat in the beautiful waters of Arabian Sea in Mumbai. Sailing in Mumbai is relatively a new experience and is gaining popularity amongst the Mumbaikars. Whether it is renting the private yacht in Mumbai or a romantic dining on the yacht, there are myriads of options that you can choose from. Talk about taking romantic dining up a notch, this option of adventure and romance is thrilling and every bit swoon-worthy, especially for those who are looking to propose to their significant others. 
Most of the yachting and sailing experiences start from Gateway of India and hence, making it one of the best adventure places in Mumbai. Wide varieties of yachts are provided for the sailing experience some of which include McGregor 26, and much more. This is one of the many adventurous romantic things you can do in Mumbai. 
Chopper Rides
Soaring high in the sky and beholding the birdseye view of Mumbai – sounds awesome right! Take the break from mundane experiences and embark on a chopper ride in Mumbai where this aerial journey let you fly over various beautiful monuments like Gateway of India, Nariman Point, Marine Drive, and much more.
Not only just flying, but also you can celebrate your special occasions like birthdays, anniversaries, etc. in the air with cake cutting and much more. So, if you want a small but beautiful break from the mundane city life and are willing to experience something awesome, chopper rides in Mumbai can be the perfect option.
Dharavi Slum Tour
When in Mumbai, you cannot afford to miss this place. However, this is not some adventure place in Mumbai, but it is worth visiting. With the population density of over 200,000/km2, Dharavi slum is Asia's largest slum with the around 700,000 people living in just the area of 2 KM2.
There are various guided tours of Dharavi Slum, which will acquaint you with the daily lives and occupation of the people living here. You will also have the chance to meet and talk to the people and understand their way of living in their words.
Midnight Cycling
For all cycling enthusiasts this is one of the best things you can do in Mumbai. At the stroke of midnight hour, when the roads of Mumbai are empty and without any cars or vehicles, you get to see the best of Mumbai at night on your cycles and some of its beautiful destinations.
Whilst you paddle around, you can cycle through the Marine Drive, Shivaji Park, Nariman Point, Gateway of India and much more.
Trek to Rajmachi Fort
Amongst the adventure places in Mumbai, the trek to Rajmachi Fort has to be on the list. Just 82 KM from Mumbai amidst the Sahyadri ranges lays the beautiful Rajmachi Fort at the height of 2710 feet from mean sea level.
To reach the Rajmachi Fort, there are two ways – one from the Udhewadi, which is at the base of Rajmachi fort, is an easy trail and is recommended for beginner trekkers. The second way to reach Rajmachi fort is from Karjat, which is a gradual climb of 5 KM and is only recommended if you are an expert trekker.
Alibaug
A beach destination full of water sports and activities – Alibaug is yet another amongst the adventure places in Mumbai. Reaching Alibaug is easy via the road or via the boat from Mumbai.
Once you are in Alibaug, you can indulge in various water sports activities like parasailing, Jet Ski, banana boat rides, and much more. Moreover, there are various other beautiful tourist destinations to explore in Alibaug like forts etc. Alibaug either is a perfect destination to go for a day trip or for an overnight stay as it provides many good stay options to its tourists.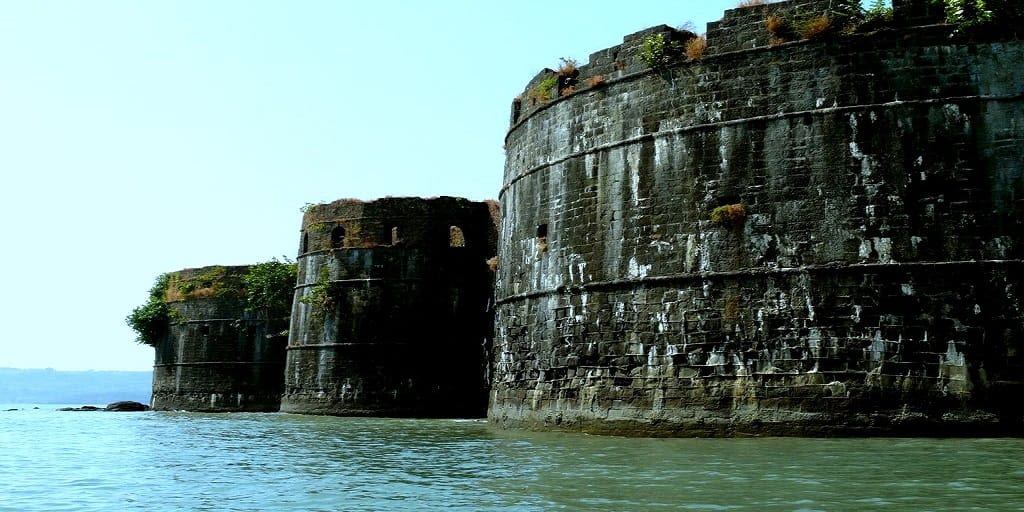 Trek to Tikona Fort
Another adventurous trek from Mumbai is the Tikona Fort Trek. Located at the height of 3633 feet above the mean sea level, Tikona Fort is one of the best adventure places in Mumbai and is a famous trekking destination.
Tikona Fort is in a triangular shaped fort and is situated near the Pawna Dam. Various tanks and lakes surround the fort, which used to be the water sources in ancient days. Moreover, the fort also houses the beautiful Trimbakeshwar Mahadev temple, Buddhist, and Satvahan Caves, which are the must visit places once you are on the Tikona Fort.
Smaaash
Looking to spend some awesome weekend with your kids & family, Smaaash is your destination. Amongst the famous adventure places in Mumbai, Smaaash is a unique one. It has an exciting range of games, which include multi-level sky karting to interactive virtual reality games. Smaaash is sprawled across the area of 120,000 sq. ft. giving you enough space to have a fun time with family and friends. One of the best things about Smaaash is that it is located in the heart of South Bombay at Kamala Mills, making it easily accessible
Apart from the aforementioned games, you can also enjoy a huge variety of other games at Smaaash, which include Twilight Bowling, Sky Karting, Trampoline Park, Finger Coaster, Super Keeper, Dodge Ball, Fly Max, Vertigo – Walk the Plank, X2 Motor Racing Simulator, XD – XTREME Interactive Theater and Smart Arcade. Moreover, it is one of its kind 360-degree cricket ground is an unmatched thing. All these activities make Smaaash one of the best adventure places in Mumbai.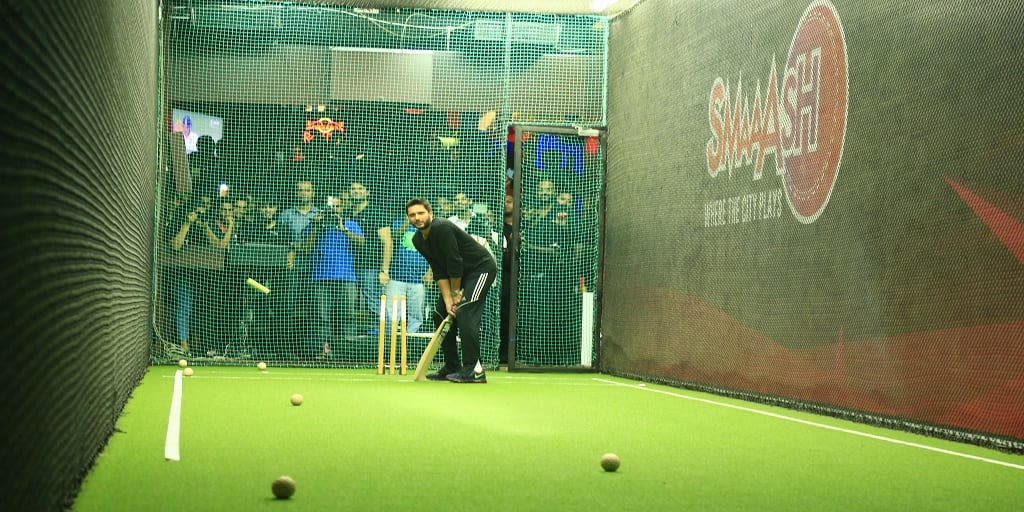 Fishing in Mumbai
Another awesome and unique thing do in Mumbai is the fishing activity where you can have the best catch. If you are looking for the fishing destination – just take the ferry and head towards straight to South Mumbai and its beaches where you can gear up for the exciting fishing experience.
Fishing in South Mumbai can be a captivating experience where you can anchor down your speedboat and witness the coastal beauty of Mumbai until you indulge in fish catching.
Rafting in Vaitarna River
Next in the list of adventure places in Mumbai is the Vaitarna River. Famous for its flows and rapids, Vaitarna River is yet another place to experience the adventurous whitewater rafting near Mumbai.
Vaitarna River is approximately 100 KM from Mumbai and is easily accessible via the local transport or the private cabs. The rafting activity at Vaitarna River is completely safe and when you indulge in the activity, you are provided with all the gears & equipment and the instructors who go with you during the activity and make sure that you have a smooth and unforgettable rafting activity.
Lonavala
Talking about the adventure places in Mumbai, we cannot afford to miss this quaint hill station. Surrounded by the beautiful Sahyadri ranges, Lonavala offers a lot of adventure activities, trekking destinations, and place to chill. Lonavala also homes some of the best resorts, in case, you are planning to stay overnight. Whether it is a two days vacation or a long weekend, Lonavala never disappoints for a quick getaway.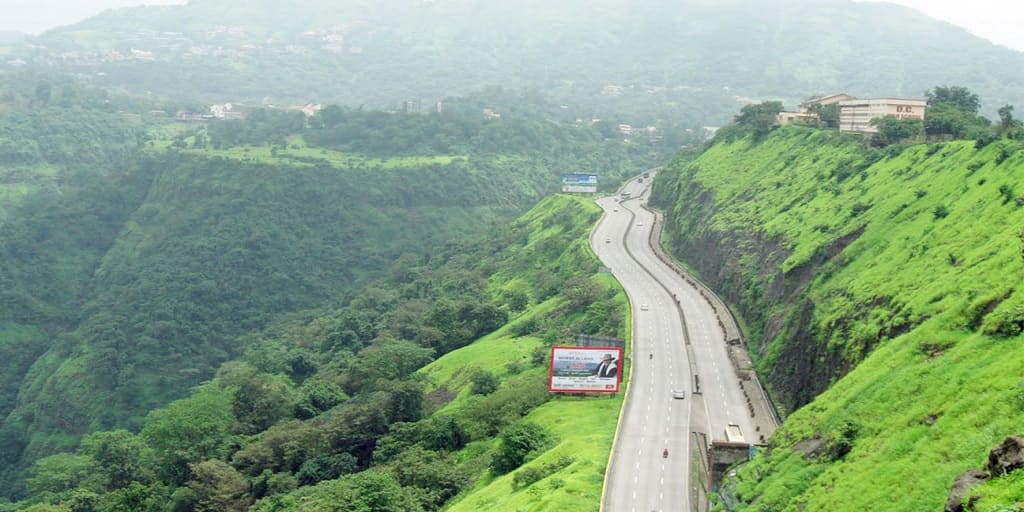 Skydiving
Amongst all the things to do in Mumbai, nothing can beat the skydiving experience. The adventurous skydiving experience in Mumbai takes place at the Dhule Drop Zone where you go up to the heights of 10,000 feet from the mean sea level and jump from there. Whilst coming down, you reach up to the speeds of over 200 KM/hr.
The best part is you can jump alone if you are a certified skydiver or if you have no experience, you can jump with the instructor who will take care of everything, and you just have to relax and enjoy the view.
Once you are in the Dhule Drop Zone, you are provided with one-hour of training session followed by 30-seconds of free fall and 15-minutes of parachute ride.
During the skydiving activity, you will be provided with all the necessary gears and equipment, which will make sure that you have a smooth and unforgettable experience.
Explore the heritage of Elephanta Caves
The last in the list of adventure places in Mumbai is the tour of Elephanta Caves, which you can only reach via the ferries that depart from Gateway of India. When you are in Mumbai, you cannot afford to miss this place. Whilst you are inside the age-old Elephanta caves, you can have the sights of various beautiful paintings and much more.
There is also a toy train, which takes you around the Elephanta Caves and lets you explore all the major parts in less time. Moreover, if you want to know the rich history of Elephanta Caves during the visit, you can hire the local guides who will take you around whilst acquainting you with its history and other important details. The local guides in Elephanta Caves can speak various languages like Hindi, English, Marathi, etc. and hence, language is not the boundary for them.
Visiting Elephanta caves will surely be an amazing and memorable experience for you and hence, it is highly recommended that whenever you visit Mumbai, you go to these beautiful Elephanta Caves.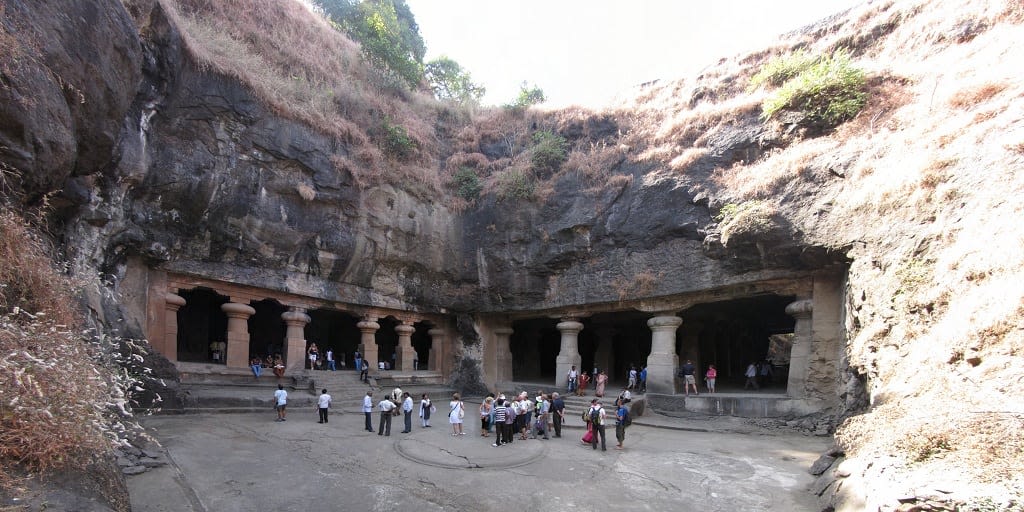 Conclusion
All these adventure places in Mumbai guarantee the adrenaline pump in you. Whether it is the trekking activity amidst the jungles of Western Ghats, parasailing or Jet Ski in the clear waters of Arabian Sea, or a chopper ride above Aamchi Mumbai offering a birdseye view of the city, all these adventure places in Mumbai never cease to amaze us ever.
Tags
Comments