Table of Contents
The capacity to ace ABM marketing campaigns shall come from the right set of tools for different legs of the campaign. So whether you are looking for a tool to identify key accounts or measure ABM engagement analytics or digital gifting platforms, we have you covered! We have brought you an exhaustive list of the best account based marketing tools to help you double down on conversions in this post.
"Many people make the mistake of adding ABM to the marketing team's day job. If you want to do it well, give the team the capacity to do it well."- Bev Burgess, Author, Executive Engagement Strategies
The table below will show the best ABM tools for each stage of the Account-Based Marketing strategy in this post. You may also navigate to a particular tool by directly clicking on it.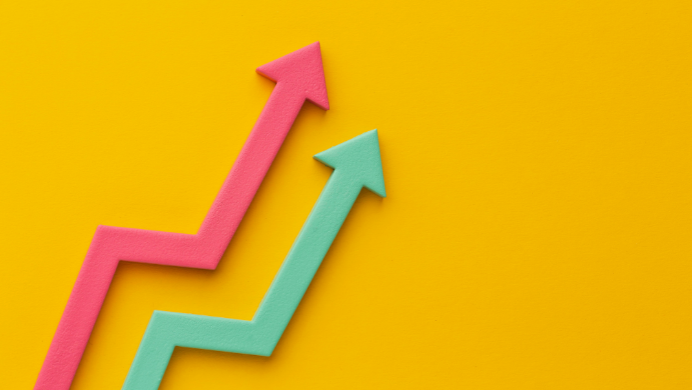 Tools for Shortlisting Key Accounts
Your team will use account-based marketing strategies to identify and prioritize accounts with the highest potential ROI. Choose an ABM software that tracks website visitors with efficient AI-based technology.
Leadfeeder is an account-based marketing platform that allows you to track people visiting your company's website. It also shows how they got there and which pages they visited. It connects to your Google Analytics account via the API and retrieves information about website visitors.
Features
When significant leads visit the website, your team receives email alerts, allowing quick follow-ups
You can easily integrate with CRM platforms such as MailChimp and Salesforce, among others
Leads are filtered and segmented into many feeds depending on many parameters like form completions and browsing behavior
It provides effective lead scores to the potential leads based on their activity
Pros
Ease of use
Reliability and good database quality
Good customer support
It provides the context of the contact like source, pages visited, location, time on site, etc
Cons
There is no live chat assistance
It has expensive pricing
It's a bit difficult to set up filters
Pricing
Lite(€ 0)- Limited features that only display the latest 7 days' worth of leads
Premium(€ 63.00 per month)- All features are covered. There is a 14-day free trial period with no credit card or code installation required.
Triblio is an ABM platform with expertise to scale account targeting for pipeline growth. It is a cloud-based marketing tool that helps organizations develop campaigns for sales, site personalization, and advertising. It also enables marketing and sales teams to utilize AI for orchestration, account identification and purchasing intent.
Features
Account-level insights such as ad exposure and site visits, assets downloaded, content leads generated, and so on
Allows customer and prospect segmentation, which helps plan marketing campaigns
Prospect lead scoring based on behavior and engagement levels
Allows monitoring across many digital advertising platforms, including video, mobile, and social media
Pros
Efficient cookie tracking
Intuitive user interface
Web personalization
Cons
For beginners, it's a bit complex
Importing data into Triblio is tough and rigid
The platform's budget management feature is not particularly user-friendly
Inadequate product updates
Pricing
Not disclosed
Tools for Finding human-verified contact details
Data can help you build trust with prospective clients. However, it is critical to determine whether the accounts you are targeting are relevant and verified connections. It saves time for your sales team and ensures that they only focus on verified data. Look for an account based marketing tools that provides genuine and trustworthy contact information.
SalesIntel assists you in locating, contacting, and winning your ideal consumers. It is the industry's leading source of precise and affordable sales and marketing contact data, with one of the highest numbers of direct dials and human-verified contacts.
Features
Simple integration with CRM/Marketing Automation software
The ability to filter or segment data from within sales intelligence software
The flexibility to build reports that match your company's needs
Alerts you to changes in industries, companies, and people you follow
Pros
The platform is user-friendly
Exporting lists is quick and straightforward
Responsive customer support is available
Cons
The setup and customizing procedure might seem difficult
Hard to navigate without expertise
Rigid in research
Tough to identify smaller firms
Pricing
Individual needs determine custom pricing.
ZoomInfo combines a detailed business database with technology to power a go-to-market plan from beginning to end. It provides an accurate, 360-degree picture of customers, prospects, and possibilities.
Features
Provides contact and company data to determine ideal buyers
Use conversation and relationship intelligence to assess conversation and buyer behavior sales automation
You can integrate with well-known CRM and marketing automation applications
Pros
Free trial
Premium consultation
Robust database, most relevant and accurate data for generating targeted ABM campaigns
Simple user interface
Cons
It includes only large corporations, and smaller corporations are frequently left out
Bulk integration with other account based marketing tools is not very strong
In comparison to other platforms, it is expensive
Pricing
Not provided pricing information.
Tools for Managing Customer Relation(CRM)
ABM solutions that are effective will assist in contact management and lead information—for example, automatically updating contact information or mapping new contacts into the proper accounts. In addition, it will allow you to discover, rank, and boost velocity on your most profitable accounts, even if customers did not submit a lead form.
HubSpot is a platform that helps your business promote and sell more efficiently. This CRM enables you to unify your sales and marketing teams, encourages sales enablement, and increases ROI. In addition, it improves your inbound marketing approach to produce more qualified leads.

Features
Free CRM
List segmentation that groups contacts in your database based on the criteria that you provide
HubSpot workflows automate processes like sending emails, social media post scheduling, list building, and property filling
Social media integration and management
They analyze data using HubSpot's pre-built, custom, and attribution reports
Pros
It has a robust application marketplace for integrating with other tools like Slack, LinkedIn, etc
Customizable templates and reports
Easy to use with a good user interface
Cons
HubSpot's free edition has relatively limited functionality, so you'll only be able to use it for the most basic tasks. Furthermore, when your company expands, the prices you must pay will climb, and rather drastically
Their contracts are rigid. There are no refunds or cancellations for early departures
There is a scarcity of A/B testing on lower-tier packages
The templates are difficult to modify
Pricing
Hubspot provides four products. One of them is CRM which is entirely free to use. The other three are - Marketing Hub, Sales Hub, and Service Hub. These are accessible via four distinct features and add-ons. These plans:
Free
Starter($50/month)
Professional($400-800/month)
Enterprise($1200-3200/month)

Do you know? While HubSpot assists millions of businesses worldwide to optimize their sales funnels, integrating with Xoxoday's Plum might add value to it. Plum offers digital rewards and incentives to consumers, motivating them to do a favourable action or positive behavior.
Salesforce is a world-class customer relationship management (CRM) platform. With Customer 360, you can link your marketing, sales, commerce, support, and IT employees anywhere. It's a single integrated CRM platform that powers a complete portfolio of connected apps.
Features
It can construct workflows, custom objects, fields, rules, computations, and views
Track the lifetime of a sales opportunity from lead to order
It scores leads on the data supplied. Also, it assigns a score or ranking to each prospect
Account-based analytics provide relevant insights at the account level
Pros
It makes it simple to manage accounts and contacts
The dashboard and reports are easy to use and navigate
Salesforce is now available for your mobile devices
It gives users more freedom and accessibility, and it is simpler to scale to handle an increasing number of team members
Cons
Expensive and hidden charges
To get the most out of the program, you must pay for add-ons
Configuration and setup are complex and time-consuming
It cannot connect to other systems without upgrading to a different package
API constraints
Pricing
Salesforce has 4 sales plans:
Sales Edition- $25
Professional Edition- $75
Enterprise Edition- $150
Unlimited Edition- $300
ActiveCampaign is a customer experience automation platform. This ABM platform integrates email marketing, automation, sales software, and a CRM.

Features
Predictive actions make machine learning helpful by answering difficult questions that require a lot of work. Then, automatically take the best action on the next steps for you
The system's automation tools also serve as CRM, allowing for a seamless transition from marketing to sales
It features an event tracking tool that will enable you to communicate with contacts about particular activities they have made in the system
Pros
Good email deliverability
It has built several machine learning features to improve your marketing results over time
It offers incredible integrations with over 2,000+ various products via their Zapier integration
Cons
The reporting is dense and might be challenging to navigate at times
Because of the high level of customization, some new users may find it complicated or overwhelming
The chats (on-site chat) function is an extra feature. It is not present in the standard package
The email automation techniques are tough to understand
Pricing
ActiveCampaign has four plans:
Lite ($29/month)
Plus ($49/month)
Professional ($149/month)
Enterprise ($258/month)
It also offers a free trial.
Zoho CRM combines the best of general-purpose and vertical-specific solutions under one roof. It promises to simplify the entire sales and marketing process for you. Automating time-consuming data input to frequent client follow-ups helps you prioritize leads better.

Features
Automate sales, marketing, and customer service operations that consume time.
Ability to develop customized client journeys.
Zoho CRM allows you to communicate with customers via multiple channels.
The statistics, analytics, and projections provided by it assist in measuring the performance of each sales activity.
AI for predictive Sales and Intelligence
Pros
It's easy to set up customization and retain prospects connected under one account.
API is available for developing bespoke application integrations.
It is a reasonably priced all-in-one solution.
Cons
Limited functionality that isn't flexible enough to satisfy the needs of a growing business.
Integrating may be a difficult and inconsistent process.
There is no live chat or chatbot.
Pricing
Zoho CRM has 4 plans:
Free- $0
Standard- $14
Professional- $23
Enterprise-$40

💡
Here is a pro tip-
You may use Xoxoday's gift engine to distribute digital rewards by
integrating
it with your CRM systems. This way, you can keep your leads interested, nurture them, and move them down the funnel more quickly.
Tools for Aligning Sales And Marketing Around ABM Goals
If your sales and marketing teams aren't communicating effectively, ABM is one of the most effective approaches to bring them together. Account-based marketing puts marketing and sales teams in the same mentality, thinking about accounts, targeting them, and closing the transaction. Choose an ABM tool that will assist you in achieving this aim.
6sense, as they say, light up your dark funnel and target accounts in your ICP(Ideal Customer Profile). It is a holistic account-based sales and marketing platform that enables B2B businesses to achieve predictable revenue growth. With the help of AI, big data, and machine learning, 6sense leads the pack with an increasing range of sophisticated capabilities.

Features
Patented AI predictions for timing enable sales and marketing teams to contact accounts at the best time in their journey
Its account-based platform uses AI to create dynamic, highly tailored multi-channel journeys based on real-time buyer behavior
It is based on an integrated CDP that gathers, analyses, and normalizes the big data required for multi-channel account interaction
Track and analyze what consumers are doing on third-party websites
Pros
Identify and score accounts even before they reach your CRM's funnel
So far, their predictive analytics has shown to be very accurate
Increase efficiency by using interest and time-based targeting
Cons
Ad targeting lacks both in terms of reach and user interface for launching advertisements
The user interface shows lag. Sales frequently complain about the platform's slowness in updating data and viewing segments
Their Salesforce user model might need some improvement, particularly concerning display campaigns
Pricing
You have to get in touch with the sales team for the quote.
Demandbase is a quartet of experience, advertising, sales intelligence, and data. Its Account-Based Experience (ABX) Cloud gives you the information you need to have for a complete understanding of your accounts. It includes tools for taking action across multiple channels. It is a limitless account-based solution that adjusts to your requirements.

Features
Allows marketers to define KPIs that will automatically optimize their advertising
It can retarget impressions of your site throughout the internet to enhance conversion rates
It can use functions such as targeting, frequency capping, budget pacing, creative optimization, etc., across mobile devices
API / Integrations for how the software interacts with other ABM tools and applications
Pros
They have a pretty strong customer success management staff that is highly responsive
Intent-based marketing data provides insights on how and with whom (business) to interact
It can examine all the engagement data in a single view
Cons
CRM integrations are limited
The reporting functionality is difficult to access and understand
Notifications are not always clear about what prompted the customer engagement
Pricing
Contact Demandbase ABM Platform to get current pricing.
Tools for Engaging Across Channels(omnichannel ABM)
All marketing channels cooperate to achieve a single goal in a good ABM campaign. Efforts are coordinated across different teams to provide target accounts with a consistent brand experience across multiple channels. It involves the use of tools that facilitate cross-channel marketing initiatives.
Terminus assists high-performing marketing teams in increasing pipeline and revenue with their target accounts. It is a complete ABM marketing platform for prospecting and delivering multi-channel campaigns.

Features
It enables you to conduct precision-targeted ad campaigns across many ad networks and websites worldwide
Its transparent ad reporting on how your advertising is working and impacting purchasing groups at the individual and account levels
It includes retargeting, allowing you to advertise more effectively and boost click-through rates by up to 10x
Unlike other providers, Terminus' exclusive targeting technology ensures that your advertising reaches the correct individuals, whether they are at home, on the road, or in the office
Pros
Intent data in real-time and segmentation based on intent spikes
Account-based browsing data is matched to target lists
Highly customizable, with customer comments frequently incorporated directly into the product
Cons
IP detection has been less than accurate
Customizing and consolidating your interaction analytics might be difficult
There is a lack of integration with tools such as HubSpot
Pricing
Terminus has 4 pricing plans:
Basic- Free
Premium- $8.33per month
Teams- $14.99per month
Enterprise- Custom(Pricing tailored for your company)
Marketers who used Madison Logic saw a twofold increase in opportunity conversion and concluded deals. First, businesses could convert their top accounts faster by utilizing Madison logic's integrated, omnichannel strategy via ABM digital advertising and ABM lead generation efforts.
Features
It can integrate with other ABM applications to access and use contact and account buyer intent data
Natural language processing (NLP) helps to find topics within the content
It can retarget the appropriate buyer personas within targeted accounts via your website
Allows you to track how well advertising campaigns succeeded by displaying ad engagement numbers
Pros
Integrations are easy and seamless
It assists in tailoring a campaign to your specific requirements
Target account capabilities for account-based marketing. Consumer look-alike modelling is simple and robust
Cons
Poor customer service
Client dashboards provide only a sliver of the picture regarding campaign interactions
Leads are not always regularly uploaded
Pricing
Custom pricing options tailored according to different requirements.
Tools for Account-Based Personalization
Account-based personalization provides visitors with online experiences tailored to them depending on their linked account. Each account contact that comes into touch with the brand should be offered content that aligns with their buying journey. An appropriate account-based marketing platform should have the capacity to identify Buyer behavior, pain areas, and keyword insights.
Uberflip makes it easy to develop personalized account-based marketing experiences that increase engagement and shorten the sales cycle. It is a content experience platform (CEP) that allows marketers to organize content into digital experiences relevant to target customers.
Features
Allows businesses to develop and deliver tailored content as part of an account-based marketing strategy
Provides pre-built or customized performance dashboards and reports for tracking the performance of tailored content
Capability to consolidate, organize, and store material holistically for timely and straightforward retrieval across the customer journey
It can calculate the revenue impact and ROI of each piece of content
Pros
It can create personalized landing pages for potential customers. It assists in creating customized content journeys for customers to find information quickly.
User-friendly asset creation and editing
Cons
Reporting is slow with traditional filters and settings
The backend is confusing. It is hard to integrate it into your website
It does not play nicely with other plugins, such as Salesforce
It is challenging to reorder the content
Pricing
Uberflip has not provided pricing information.
Zymplify is a precision marketing and sales software that assists you in scaling quickly. It identifies potential prospects for your business who are actively looking for your products or services. It then provides you with a comprehensive toolset to promptly communicate with and close deals.
Features
It offers advanced CRM features like landing pages, forms, program management, and Marketing Automation
It has many email marketing services like creating and personalizing emails, sending outbound emails, and managing email deliverability
It also includes many valuable add-ons such as marketing automation, integration with other ABM solutions, A/B testing, leads scoring and grading, and so on
Measure analytics from one dashboard with their reporting tools

Pros
Marketing automation that simple to apply
The business intent is excellent and broadens your capacity to investigate the market
Outstanding Customer Service
The platform's Buyer Intent / Contact Reveal feature sets it different from the competition
Cons
Salesforce integration is limited
The user interface is cumbersome
Creating email templates takes a long time
Social posting does not allow for the addition of multiple images
It is not possible to add columns to the CRM

Pricing
It has 3 editions:
Platform Edition- £139 per user
Growth Edition- £900 per month + £139 per user
Scale Edition- £2,000 per month + £139 per user
Tools for Marketing Automation
Marketing Automation may boost your Account-Based Marketing by identifying individual users and their interests and then automating the flow of information to those individuals. In addition, it streamlines internet marketing activities by utilizing software to perform and manage marketing duties within a company or agency. Choose a tool that can perform marketing automation for you.
Marketo is a marketing (SaaS) platform that empowers businesses in evaluating and automating marketing processes. This ABM software aids inbound marketing, social marketing, CRM, and other services. It enables marketers to increase brand value, increase revenue, and demonstrate an effect.
Features
Marketing automation to generate, automate, and assess the efficacy of campaigns across channels
It can track customer engagement via relevant, targeted email campaigns with behavioral triggers and automation
It easily integrates with social media channels to generate new leads and convert them into loyal clients.
It provides marketing analytics based on visual reporting and analytics to examine the effect of the business and improve weak areas
Pros
It offers excellent Salesforce connectivity
It specializes in providing clients with custom solutions for their marketing plans
It has a powerful automation interface
Adaptable to your needs, with a diverse set of features that may employ in various ways
Cons
It has complicated pricing with numerous payment plans for each item
Difficult to set up since all of their customization choices need a great deal of expertise and time to make them function properly
Marketo has a poor reputation for providing inconsistent and unreliable customer service
Marketo offers limited analytics and reporting capabilities
Pricing
Marketo Engage has 4 different pricing plans. The amount of these plans depends on the database size. These are:
Select
Prime
Ultimate
Enterprise
Oracle's Eloqua is a B2B marketing automation platform and revenue performance management software. The tool monitors opened emails, customer activity, and potential client action on the consumer's website.

Features
It aligns sales and marketing teams for unified buyer intelligence
Lead management that helps effectively to determine the buyer's genuine intent
Its segmentation and targeting feature help appropriately group individuals with the right information at the right time
It creates responsive emails, landing pages, and forms that give customized journeys depending on visitor data from prospects
Pros
It makes segmenting simple, accurate, and consistent
It provides extensive reporting; all reports are easily exportable and don't need a lot of additional coding to produce
It features a plethora of integration choices to help you boost your marketing strategies and raise the efficiency to manage your CRM
Cons
It isn't cheap. In addition, you have to sign a long-term contract
Slow implementation time
No Google Adwords integration
Many customer testimonials have noticed a continuous drop in the overall user experience
Pricing
It has 3 basic pricing plans:
Basic: $2,000* - 10 Users
Standard: $4,000* - 50 Users
Enterprise: Contact Sales - Unlimited Users
Tools for Ad tech and Retargeting
Account-based ad targeting allows you to segment audiences by account and retargets advertising to specific accounts. In addition, an excellent ABM platform provides you with multi-channel account-based advertising. This way, you'll spend less time switching between ad platforms and have all of your data in one place.
Google's Adwords is an advertising platform that assists businesses in reaching online target markets via its search engine platform and partner sites.
Features
Paid keyword optimization assists in locating the most relevant keywords to deliver relevant traffic to your website
Based on expenditure scenarios, estimate campaign results by predicting clicks, expenses, conversions, and ROI
Target consumers use criteria other than keywords, such as location, time of day or week, or device
Track the click path of people who arrive at your site via sponsored search and whether or not they convert to consumers
Allows users to browse and transact in many languages and currencies with the same information
The Search Terms Report shows what individuals typed in to make your search ad appear
Pros
It is beneficial if you need to boost visitors to your website rapidly
Creating a Google Ads campaign is simple
You can set your ad budget
You may quickly measure every aspect of your marketing campaign with Google AdWords
Cons
To get all of the elements of your campaign just perfect and avoid squandering your money, you may need to take the support of some experts
There is a limit on the number of characters you may use in headlines, descriptions, and so on
If you don't have a budget, your advertising will stop running - Google Ads has a very short lifespan
Pricing
It is a free advertising platform where you set the budget of your Google Ads that suits you best.
Metadata assists in the optimization of your social and digital ad expenditure, allowing you to swiftly generate more quality demand and pipeline from your target accounts. This single solution can handle anything from logging into multiple ad channels to keeping up with UI changes to coping with perplexing processes.
Features
Match company profiles to personal email addresses to reach your best-fit audience across all ad channels. It helps increase your match rates on Facebook by up to 9x and on LinkedIn by up to 7.5x.
It aids in the launch of all sponsored campaigns. You may save a lot of time by automating campaigns in each ad channel
Automatically enrich new leads from your campaigns with validated company data
This ABM software reallocates your spending based on the pipeline's driving factors
Pros
Lead enrichment performs effectively
It allows for easy filtering/grouping/sorting
Metadata ensures scalability and reusability. Once a metadata object has been built and specified, it can reuse it depending on the security definitions assigned to the object
Everything can be saved and found in one location using a centralized metadata repository, resulting in Efficient Management
Cons
Prices may skyrocket in an instant
Creating and coordinating campaigns is more complicated than with other applications
To be effective with Metadata, you must have monthly advertising spend of $10,000 or more
The budget and bidding portion are a little perplexing
Pricing
Metadata Inc. offers relatively expensive ABM solutions that begin at $3,950 per month. Its Scale package is a more comprehensive option that costs $5,650 per month.
Tools for Measuring ABM Engagement Analytics
Data is essential for conducting an efficient ABM strategy. For this, you need ABM software that can gather, manage, and report on campaign data consistently. In addition, dashboards and visualization tools can assist your team in highlighting achievement and identifying areas for growth.
With LeanData, every buyer's engagement is linked to the appropriate account, enabling genuine account-based marketing analytics. In addition, this tool allows you to view who is involved in each account, including marketing and sales, along the account journey. With new engagement objects, easy KPIs, and a comprehensive picture of account interaction, you can avoid hours of ABM analysis.
Features
LeanData Routing software helps create, track, and complicated change routing flows on the fly
Lead-to-Account matching goes beyond email domain-based matching and evaluates many data sources to achieve the most accurate account match
Every buyer's engagement is linked to the appropriate account, enabling genuine account-based marketing analytics
Pros
Visualize the entire lead routing process, from a lead source to a closed deal
It provides effective automation to optimize routing procedures
Adapt workflows quickly to your marketing and sales strategies using data-driven insights
Cons
Updating new territory mapping is time-consuming
While the visual interface is easy to use, it is not intuitive
There is no support for cross-object or customer objects in LeanData
Pricing
Contact LeanData to obtain current pricing.
Google Analytics is a web analytics tool that provides data and basic analytics. It is used to monitor website performance and gather visitor data. It may assist companies in determining the primary sources of user traffic and measuring the performance of their marketing campaigns. It also helps in the tracking of goal completions, the discovery of patterns and trends in user involvement, and the gathering of additional visitor information.
Features
Analytics Intelligence aids in the discovery of insights into how your business is performing
Reporting tools help demonstrate how customers engage with your website and applications
Analytics helps integrate with other Google solutions and partner products, saving you time and enhancing productivity
It provides several strategies for accessing, organizing, and visualizing data to meet the demands of your organization
Pros
User pathing and flows can assist site management in better understanding how site visitors navigate their information
Acquisition data reveals where traffic originates from and how visitors from different sources interact with the website in comparison to one another
Extensive e-commerce conversion monitoring
Cons
Cookies can vary by up to 10% compared to other tags
Anything custom is tough to build in Google Analytics
GA does not currently have a viable solution for cross-device user tracking
Pricing
It has two plans:
Free Analytics for Individuals and small to medium-sized companies
Analytics 360 for larger enterprises that need it all. (Contact their sales team for its pricing)
Tools for Digital Gifts and Rewards
Digital rewards enable you to hyper-personalise your ABM efforts, making each touchpoint compelling and appealing to your target accounts. It makes sense given that ABM is primarily concerned with providing tailored purchasing experiences for high-value, best-fit clients. You may also employ digital rewards to increase significant interaction opportunities with ABM-focused accounts.
Xoxoday
Xoxoday enables you to add digital rewards and incentives to ABM Campaigns for your prospects at each level.
Features
With its Global eGift catalog, you may offer gift cards and coupons from over 3000 brands worldwide
Allows you to send e-Gifts in real-time using customizable email layouts
It offers multi-currency support. It enables you to give digital incentives in the customer's local currency without the need for conversion
With a feature of on-redemption pricing, you get to pay only for claimed rewards. Plum dashboard provides comprehensive data and insights about your award status
Pros
The setup is quick and straightforward
It helps convert consumers into brand advocates by rewarding them for sharing, referring, reviewing, and providing testimonials for your company
For instant gratification, enable trigger-based awards for your team when they reach goals
With ease, it can integrate with various CRM platforms like HubSpot, Salesforce, Active Campaign, and Zoho CRM. They also provide fast Zapier integration if you use another CRM
Cons
With so many gifting options available, picking an appropriate reward for prospects becomes confusing
For first-time users, the redemption of points might be tricky
It would be great if there were discounted prices for purchasing bulk rewards
Pricing
It has 3 plans:
Starter: $0/month
Pro: $299/month
Enterprise: $599/month
For annual plans, you get 2 months free.
Key Takeaways for the Decision Makers
Choosing the correct tools is the cornerstone of a successful ABM program. These tools will assist marketing and sales teams to shift their focus away from generic branding and lead-generation techniques. Appropriate ABM software helps you identify target accounts, create account-based personalized content, and promote that content across different channels. Some ABM tools also link with other platforms, such as marketing automation platforms and CRM, to help you track your progress. Finally, don't forget to include the reward component when defining, tracking, and measuring your ABM approach. With all-in-one digital rewards sending, monitoring, and management tools like Xoxoday, you might just double down on conversions.
---